2022 "Belt and Road" International academic Exchange activity -- America Station
ANNA TEST
IRENE Proximal Femur Bionic Nail Case
INFORMATION
On May 14, the 2022 "Belt and Road" International academic Exchange activity -- America Station, jointly organized by Naton Academy, International Business Division, and Naton Biological Business Division, was successfully held. Yang Ziquan, director of the Second Hospital of Shanxi Medical University, had communicated with surgeons and distributors from Panama, Colombia, Mexico, Dominica, Chile, and Ecuador on the cloud.
Director Yang Ziquan is deputy Director of the Department of Osteoarthrosis, Director of the Department of Sports Medicine, Chief physician, and master tutor of the Second Hospital of Shanxi Medical University. He received his Ph.D. degree in The UK and is also a visiting scholar of Harvard University, an academic technology leader of Shanxi Province, and one of the first batch of high-end clinical leading talents of Shanxi Health Department.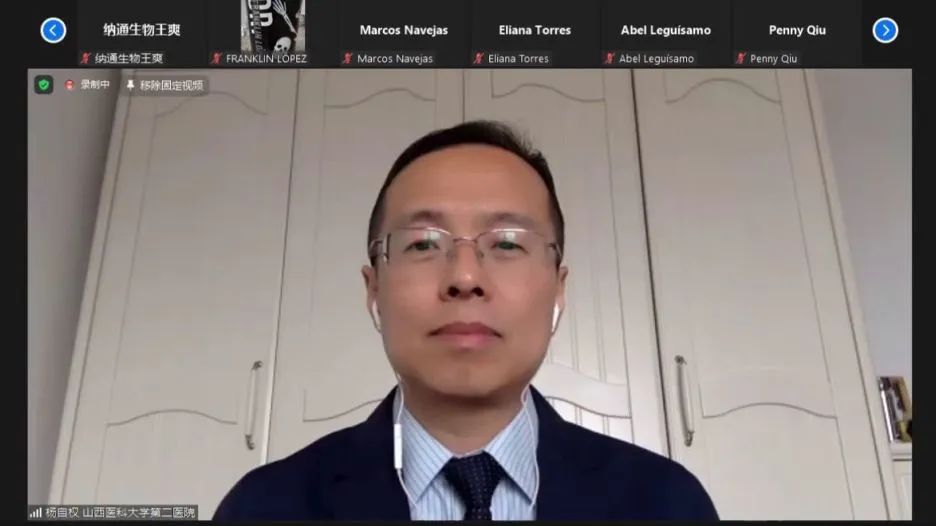 Director Yang delivered two topics in fluent English: "Clinical diagnosis and treatment of root injury behind meniscus" and "treatment strategy of huge rotator cuff injury". His lecture was meticulous and patient, combined with theory and cases, showing the high-level sports medicine diagnosis and treatment technology from China.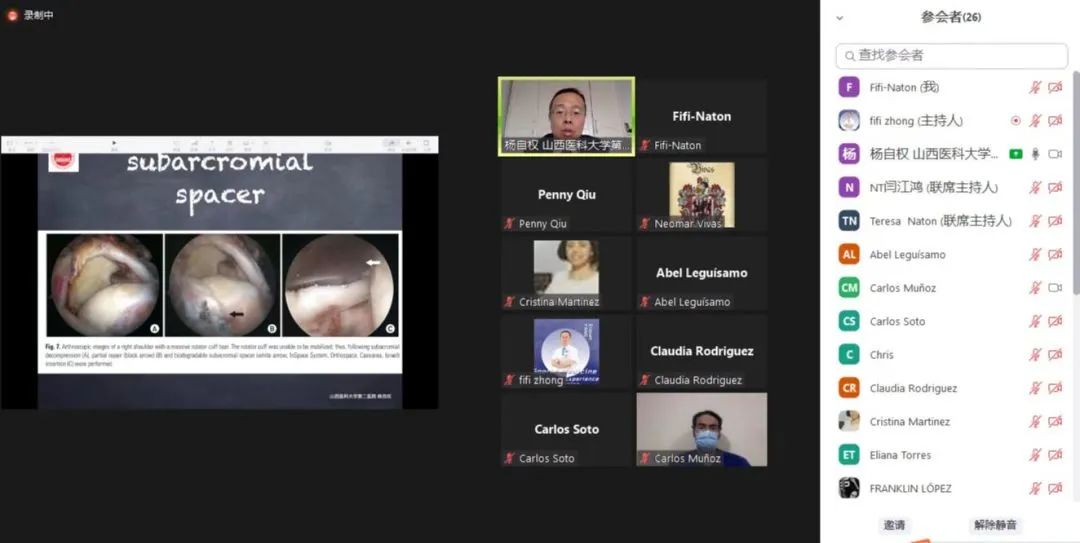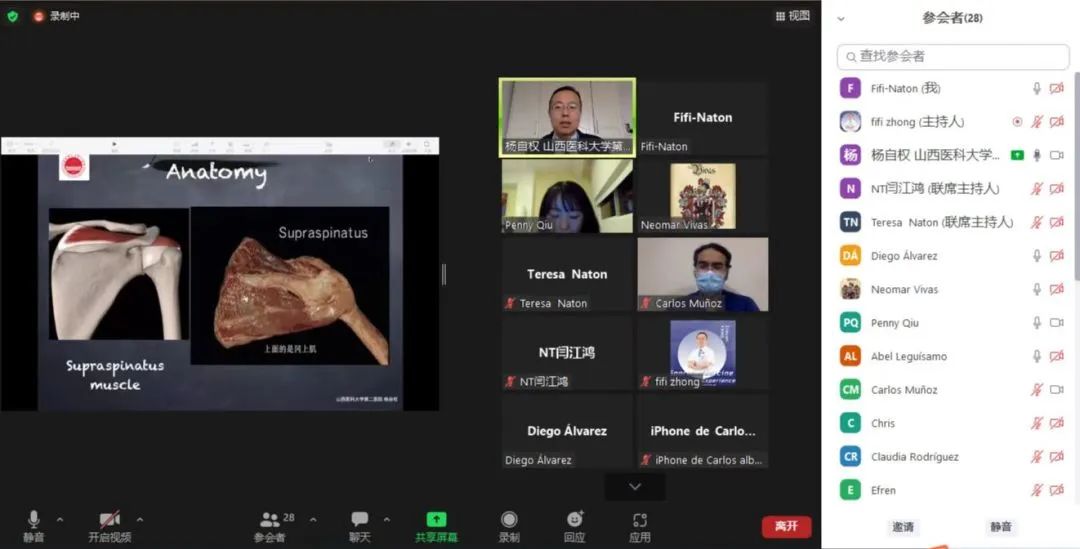 The participants learned surgical skills and detailed product information. After the sharing, the American doctors had a discussion concerning sports medicine with Director Yang and expressed sincere thanks to director Yang for his sharing. In the end, the meeting came to a successful end in a cordial farewell.
Medical progress is the guarantee of human health. We hope the epidemic will end as soon as possible, and more overseas doctors can come to China to participate in academic exchanges. We also welcome more doctors to participate in the online Naton Academy "Belt and Road" international academic exchange activities and jointly promote the progress of orthopedic medical technology.
Naton Technology Group and its Bio-sports Medicine brand adhere to the road of international development, actively maintain online communication and interaction with foreign customers, continue to promote and implement the "One Belt and One Road" strategic measures and promote better Made in China products and advanced technologies worldwide.
Patient Profile:
Male 72-year-old
Medical History:
The patient felt severe pain in the right shoulder, neck and right hip after accidentally falling, and could not stand and move, accompanied by hip dysfunction.
Medical examination:
Right lower limb external rotation flexion, right hip slightly swollen, local tenderness is obvious,bone rubbing and bone fricative exist, right ankle joint movement is limited, the right lower limb is 3cm shorter than the healthy side, the dorsalis pedis artery pulsation, There is blood circulation, sensation and movement in the extremities.
Clinical diagnosis:
Pulverized fracture of right intertrochanteric femur
Atlantoaxial subluxation?
Treatment:
The IRENE Proximal Femur Bionic Nail was applied to the proximal femur with minimally invasive implantation, precise positioning and simple operation.
The operation went well and the patient felt good after surgery.
Learn more about PFBN:
https://www.ireneortho.com/html/productInfo/2c2cb0f07d474ba39e00e4105adad231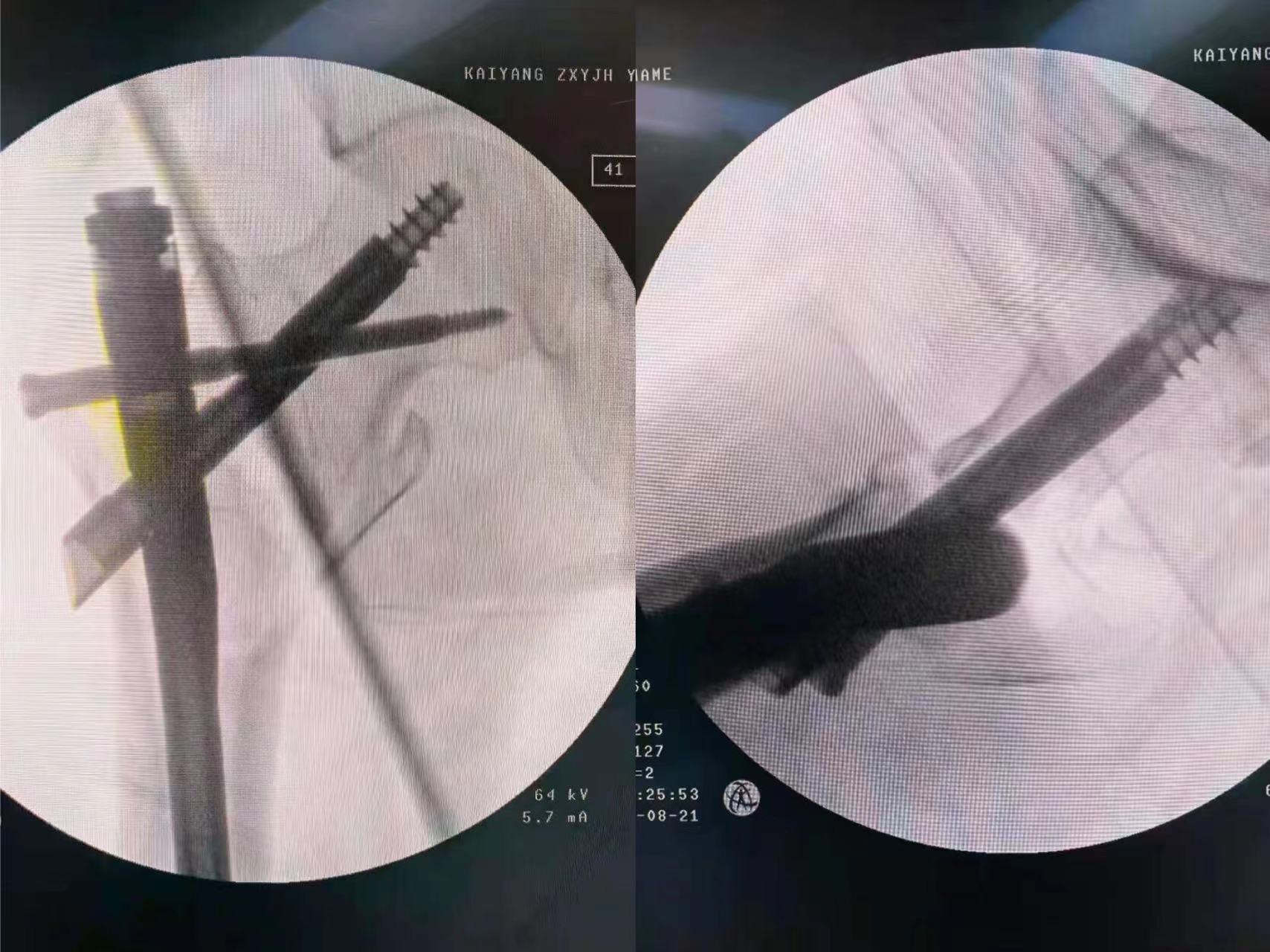 Product Features :

Plate (with Locking Screw)
Provides angular stability
Accommodates standard 5.0 mm locking screws
Reduces the implant footprint on the bone
Supporting rod
Provides angular stability
Dynamic design with up to 20 mm of controlled collapse, without lateral protrusion for the first 15 mm

Anti-Rotation Screw
Provides rotational stability
Allows implant placement even in a small femoral neck

Indications :
The Femoral Neck System is indicated for femoral neck fractures, including basilar,
transcervical, and subcapital fractures, in adults and adolescents (12-21) in which the
growth plates have fused or will not be crossed.