Naton Academy | March Academic Exchange Review
2022-04-20
Industry
-The Fifth Conference of Orthopedic Branch of Chongqing Medical Doctor Association-
On March 5, the fifth conference of orthopedic branch of Chongqing Medical Doctor Association was held, with professor Zhou Yue from Xinqiao Hospital as the chairman, Wang Kunzheng, Lv Guohuang, Liu Qiang, Zhou Zongke, Song Yueming, Huang Wei as the invited experts. About 500 people gathered in this conference.
Naton participated in this conference and set up a professional booth, exhibiting IRENE spine, BRICON spine, Naton biological, Jetta, cranio-maxillofacial products, absorbable trauma, products, Jesse and other product lines, attracting participants to stop by and exchange views.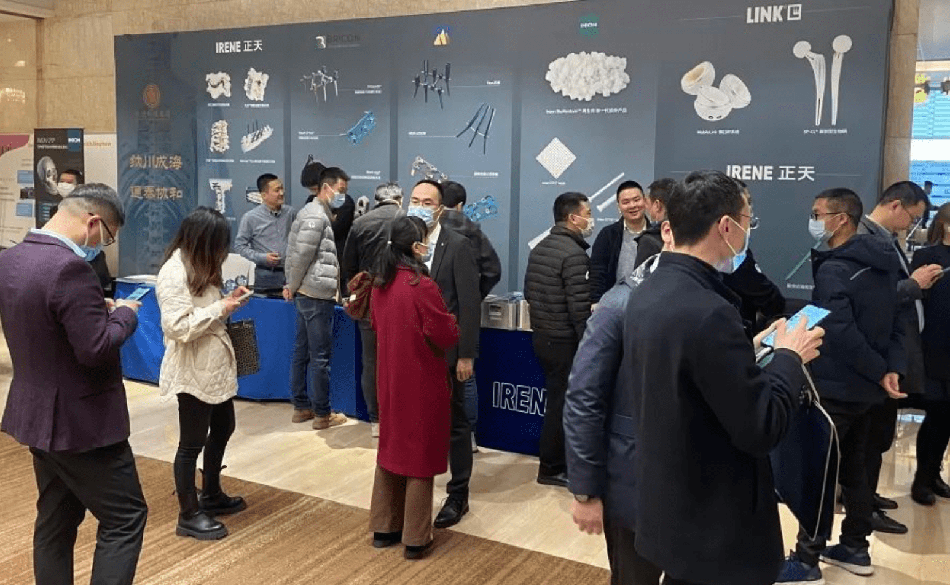 International Academic Exchanges
-The first online academic exchange between Chinese and overseas doctors in 2022-
Naton Academy held an advanced online academic exchange on " Minimally Invasive Spinal Surgery Technology" between Tenth People's Hospital of Shanghai and Hatyai Hospital. This exchange was delivered by Dr. Zhao Yingchuan, who owns rich clinical experience and in-depth research in spinal surgeries. The well-managed activity successfully helps our partners learn more about surgical skills and promote the academic progress of orthopedics in China and Thailand.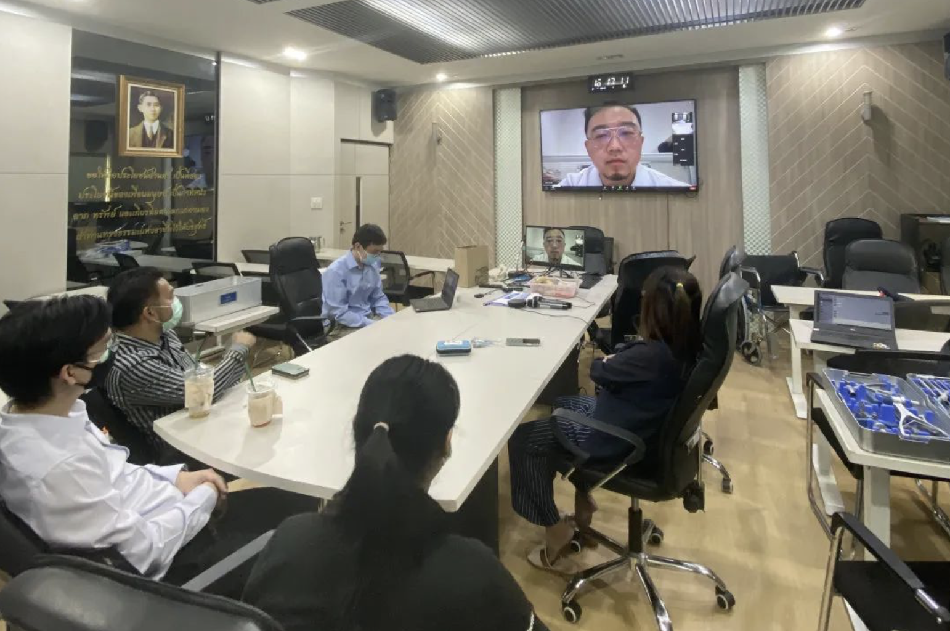 -Online academic exchanges with IRENE joint distributors from Latin America-
IRENE held the online academic exchange for joint distributors from Latin America region. We shared Perfelock and Focus Cup products and conducted online discussion.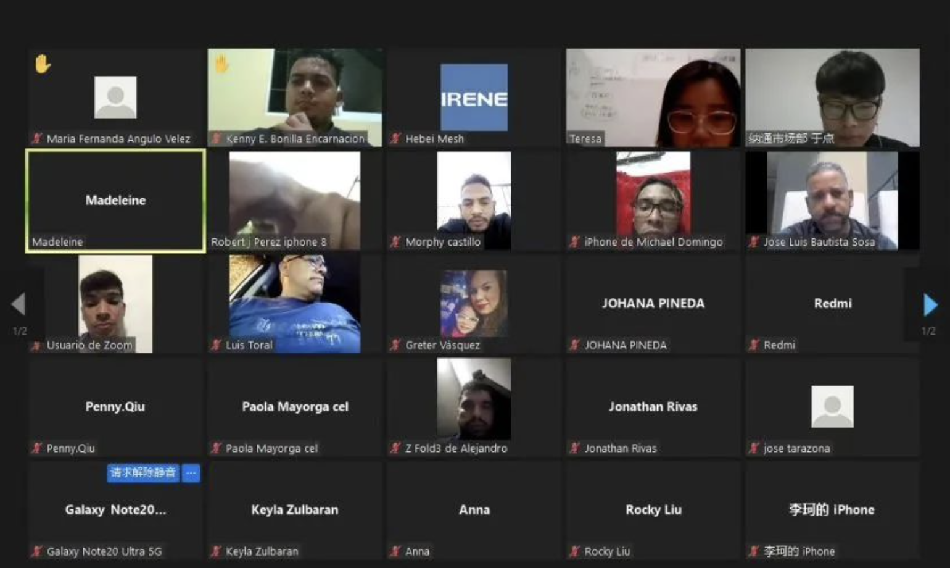 -IRENE online academic exchange for CMF products-
IRENE held the online academic exchange about CMF products for Argentine distributors. Our technician explained the products features and operation skills in details.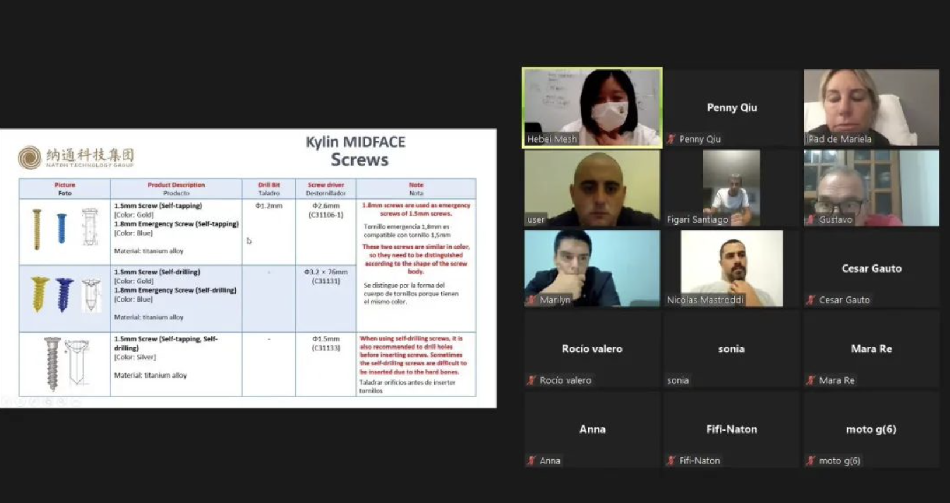 Spine
New Spine of China -- German BRICON Academic events
BRICON, the affiliated company of Naton, designed a series of courses focusing on spinal surgery and cutting-edge topics such as the combination of medical and industrial R&D. We invited domestic high-rank spinal experts to discuss the difficulties and pain points of spinal surgery and provide possible solutions. New Spine of China -- German BRICON Academic events is about to dedicate a one-month academic feast for orthopedics colleagues.
First session: Special topics on cervical malformation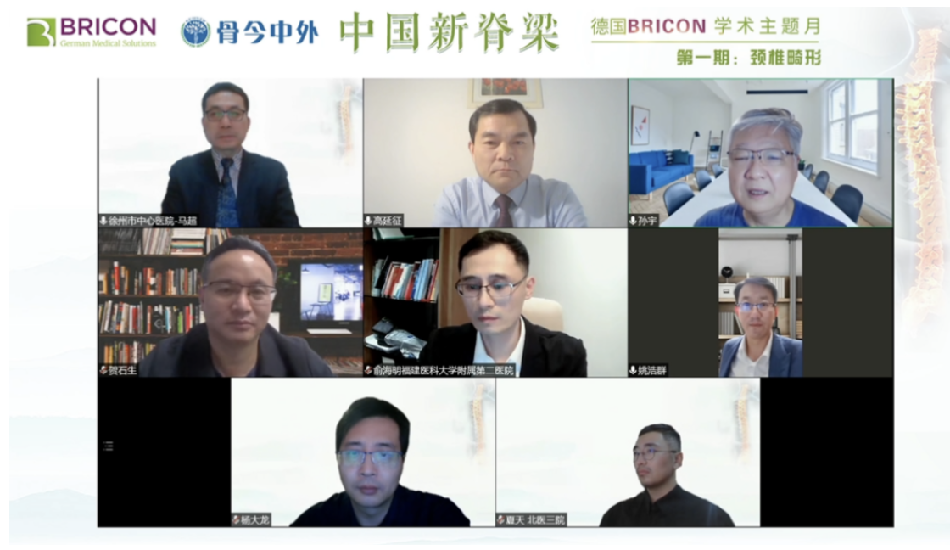 Second session: Special topics on cervical malformation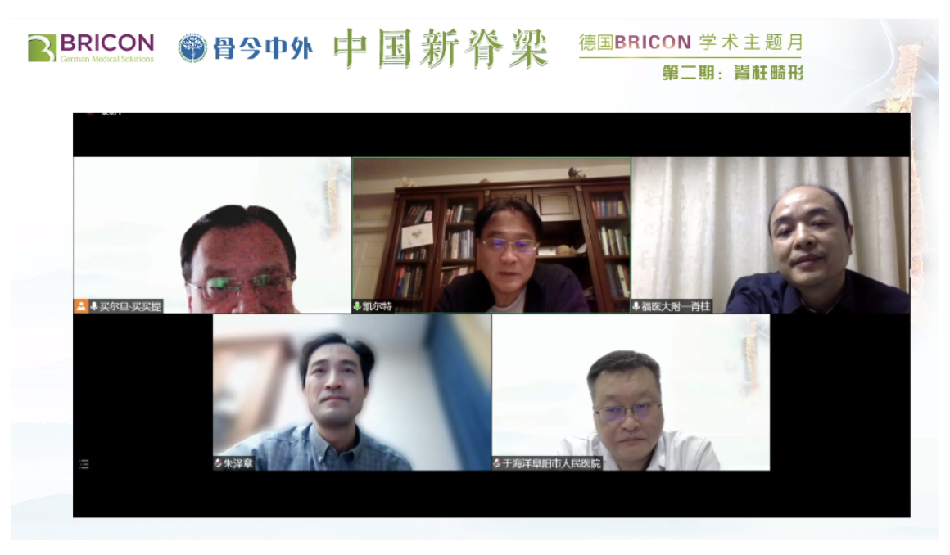 Third session: Special topic on minimally invasive spine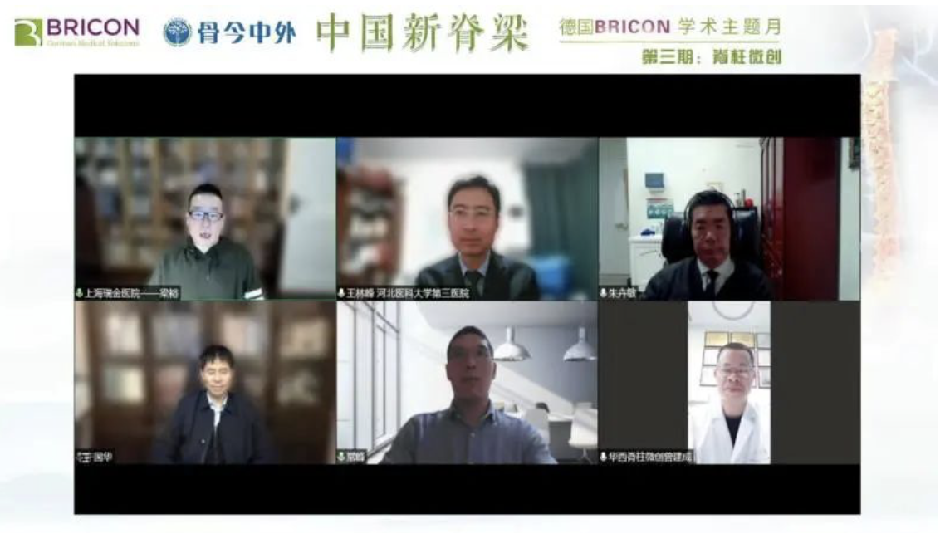 Fourth session: Special topic on microspinal surgery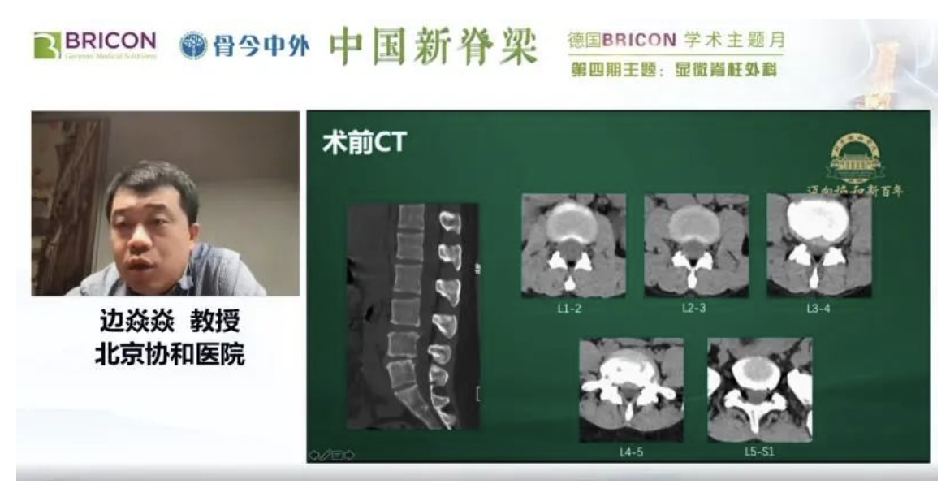 Fifth session: Special topic on thoracolumbar degenerative osteoporosis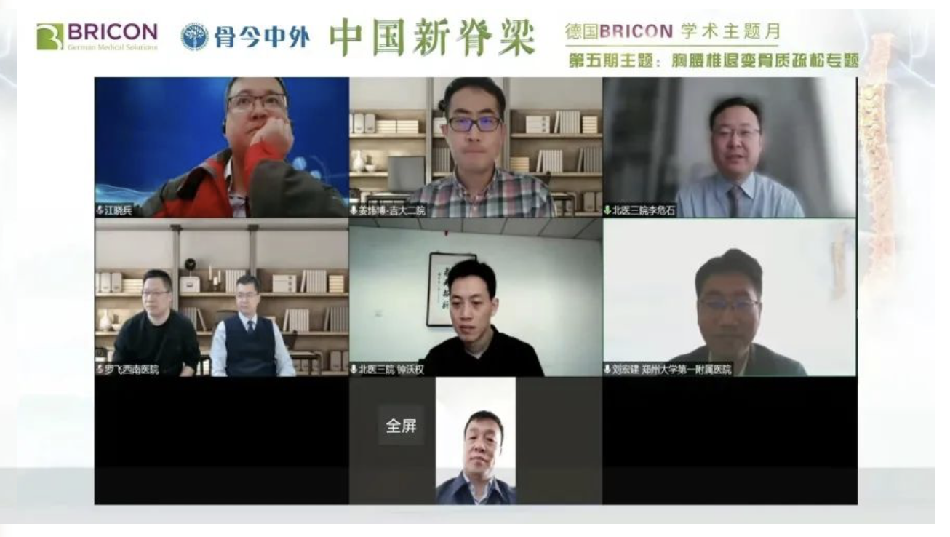 Joint
-The 4th & 5th Single condyle replacement salon of knee joint in Ningbo Sixth Hospital-
On March 12th and 26th, the 4th and 5th joint condyle replacement Salon of the 6th Ningbo Hospital was successfully held in the Joint Surgery Department of the 6th Ningbo Hospital. Under the guidance of Professor Di Zhenglin, the salon activities were carried out in the form of ward round, surgical demonstration, surgical discussion, workshop and so on. Students mainly engaged in practical operation, and discussed indications, surgical skills, postoperative rehabilitation and other aspects.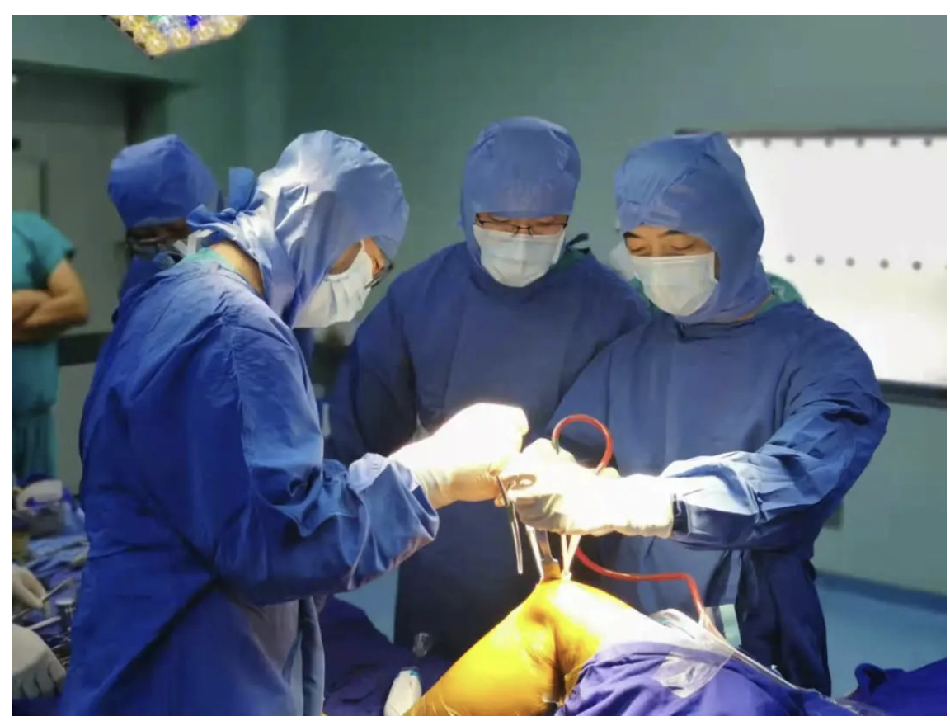 -The 3rd International Knee Joint Conference -- Knee Protection Summit Forum-
From March 11th to 13th, the 3rd International Knee Joint Conference -- Knee Protection Summit Forum was held in the Third People's Hospital of Henan Province. The conference took the form of online and offline combination, consisting of three parts: international venue, knee protection Summit forum and single condyle technology training course. Experts such as Tu Yihui, Sun Yongqiang, Huang Ye, Liu Peilai, Gao Yanzheng, Wang Shangzeng and Wang Yisheng were invited to give lectures, and some young and middle-aged doctors shared surgical cases.
Naton attended the conference and shared IRENE Unique Condyle product. IRENE Unique Knee is a domestic Knee product developed by the wisdom of dozens of domestic joint experts, integrating international advanced design concepts, collecting clinical anatomical data. Since it was put into clinical practice, it has been well received by clinicians and patients because of its numerous model matching, easy operation and excellent clinical effect.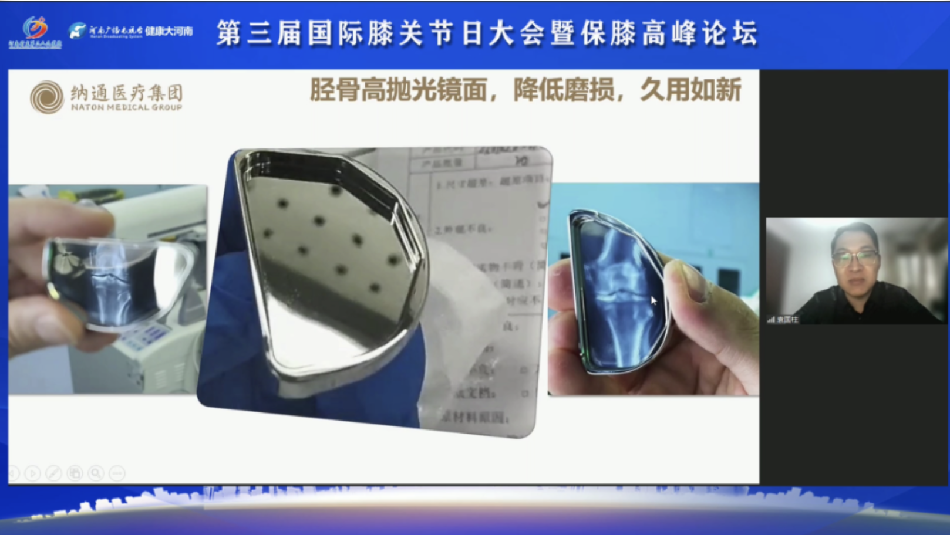 -Ideal Joint -- IRENE Single Condyle-
The third session
Spontaneous Osteonecrosis/ Subchondral Insufficiency Fracture of the Knee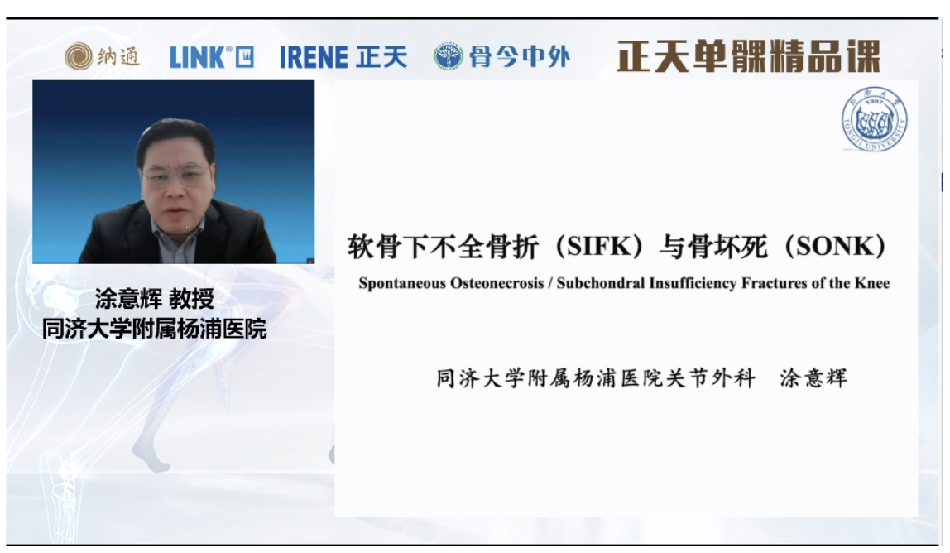 The fourth session
Lateral compartment OA (LCOA) is usually underassessed and missed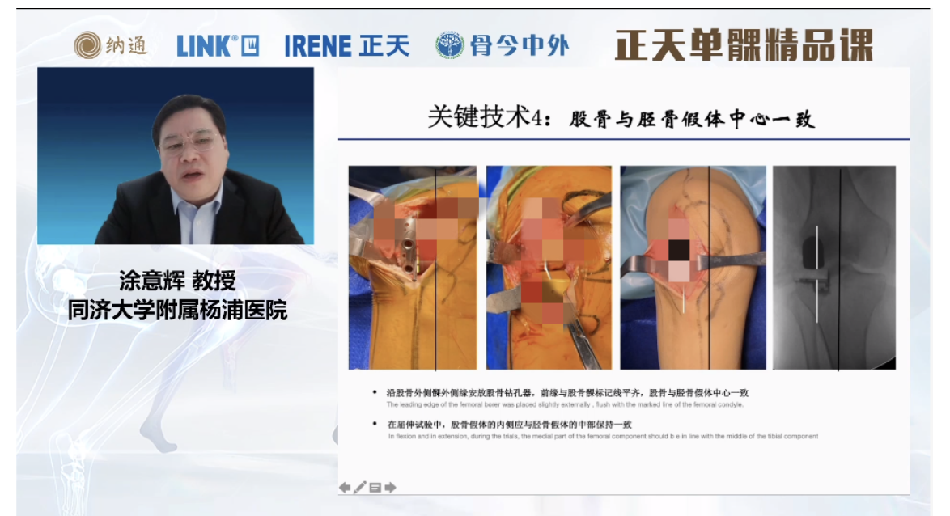 TRAUMA
-Online Academic Activities-
Naton is committed to promoting the progress of medical technology and continues to vigorously carry out marketing activities. We launched a series of high-quality courses on trauma, and deeply participated in the special training program on bone trauma initiated by Continuing Education Center of the National Health Commission, helping to promote the development of Orthopedics in China. In 2022, on the basis of the original trauma academic activities, the "Creative Convergence" series of academic activities will be launched to comprehensively improve the comprehensive strength of orthopaedic trauma doctors.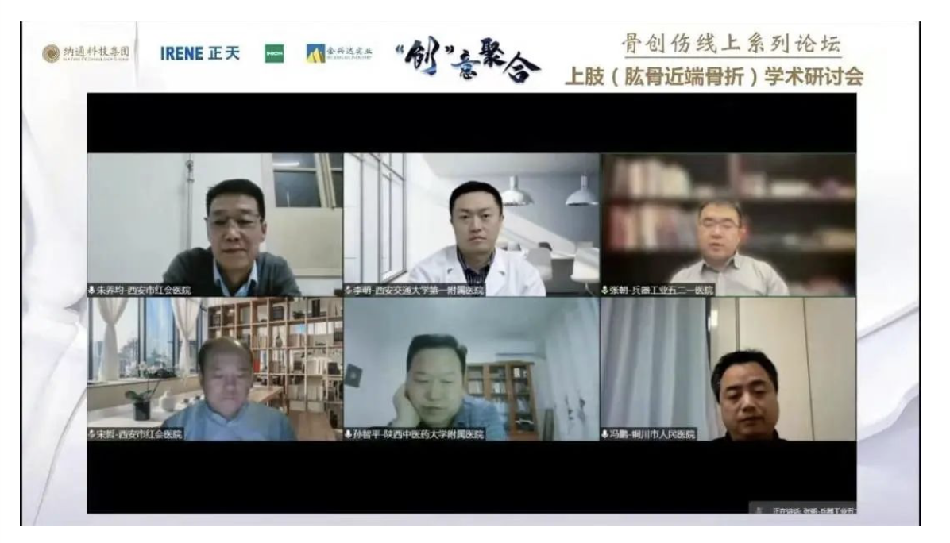 Upper extremity (Proximal humerus fracture) symposium
Prevention and treatment of fracture complication of bone trauma symposium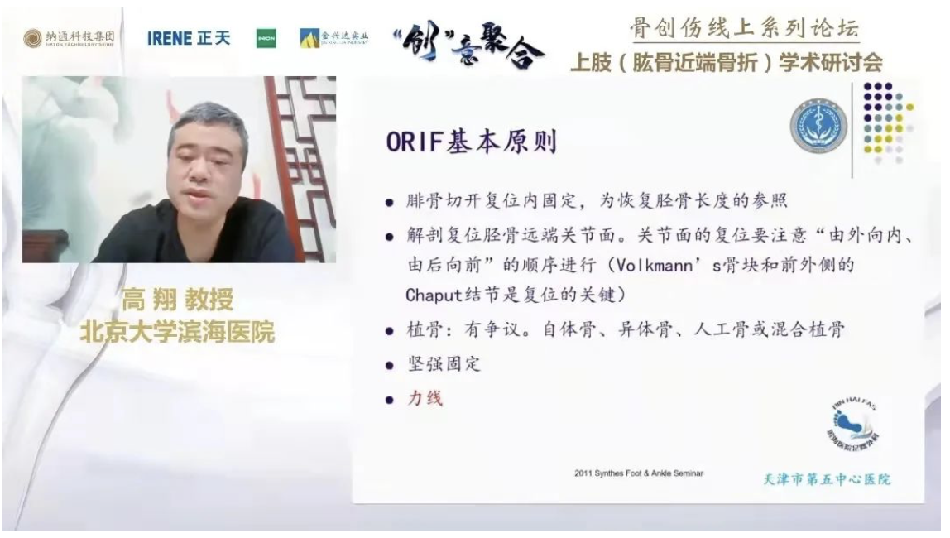 Perishoulder and ankle fractures symposium