Naton 3D Printing Center
2022-04-22
Naton Technology Group attaches great importance to research and innovation. Its Naton Research Institute has carried out more than 1100 R&D projects in total, participating in more than 30 projects such as "National 863 Program", "Science and Technology Support Program" and "National Key Research and Development Program". In recent years, Naton also have conducted research and development layout worldwide.
Naton has 9 professional laboratories and engineering technology centers, including biomechanics, material science and additive manufacturing. Among them, Naton 3D Printing Center is committed to using digital orthopedic technology and 3D printing technology to help doctors complete personalized treatment more accurately and efficiently.
Naton 3D Printing Center owns the printing process of metal materials, nylon materials and polylactic acid materials. Up to now, the Center has completed the design, processing and clinical application of more than 2,000 surgical guides, personalized implants and other products. It can provide preoperative model printing service, personalized surgical guide plate service, personalized joint pad, personalized artificial vertebral body design and other services.
Preoperative Model Printing Service
3D Printing Center can make 1:1 bone model in a very short time through reconstruction of patients' medical image data and 3D printing technology. The preoperative model printing service we provide can help doctors accurately understand the characteristics of patients' conditions, predict the surgical plan, and make the surgery more accurate.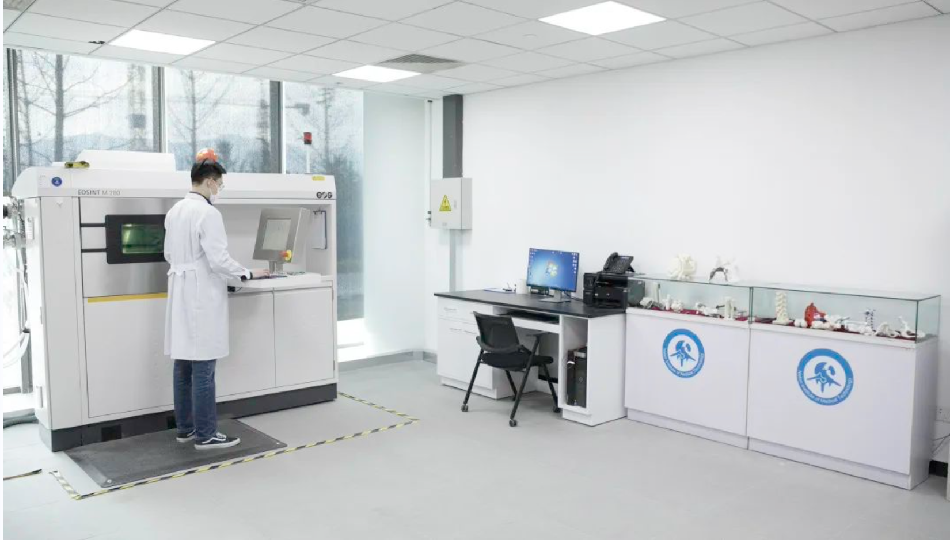 Personalized Surgical Guide Plate Service
Through digital orthopedic technology, surgical simulation, prosthesis selection, location and installation can be carried out in advance according to patients' conditions. The surgical guide plate can be manufactured by 3D printing technology, which can carry out routine high-temperature sterilization and fit perfectly with the bone surface during the operation. The precise positioning of the operation has been applied in total knee replacement and osteotomy and orthopedics.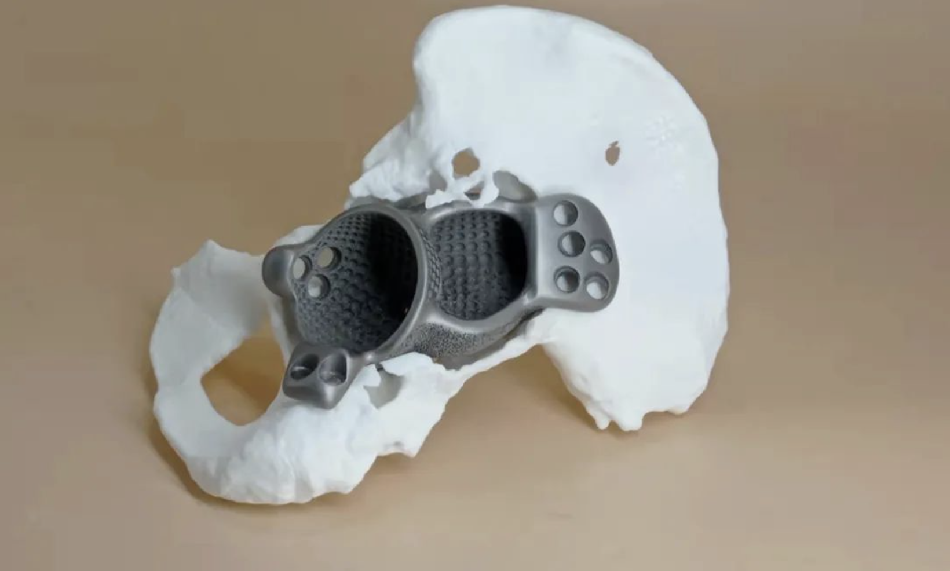 Personalized Joint Augment Service
For some patients with bone loss, personalized augments can be designed according to the patient's bone volume, and laser selective sintering process can be used to sintering titanium alloy powder layer by layer to the desired shape. The product is an accurate match to the patient's bone, requiring no further trimming. The surface of the product is porous titanium alloy structure, which is more conducive to bone integration.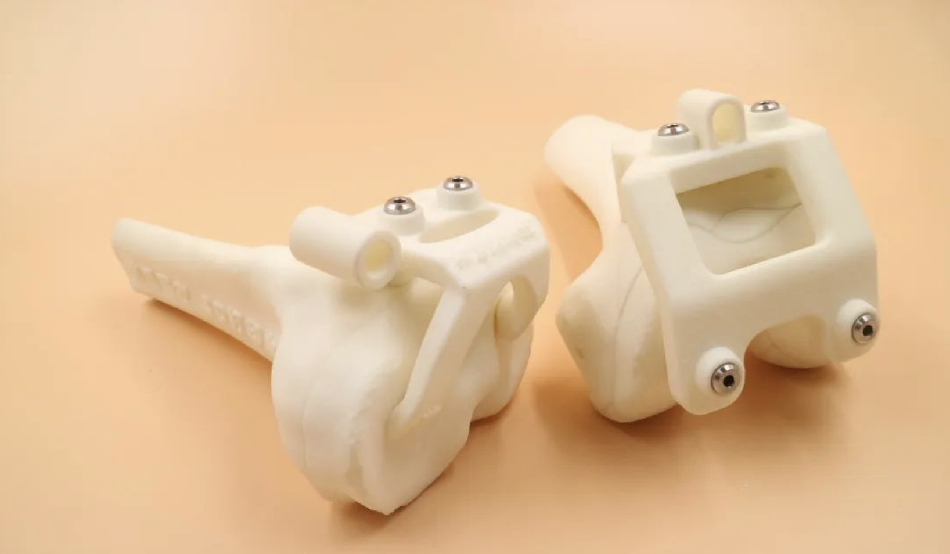 Design Personalized Artificial Vertebra
In terms of spinal vertebra replacement, the patient's image was used to reconstruct the shape of the diseased vertebra, and the personalized artificial vertebra was designed according to the patient's physiological curvature and vertebra shape, which fully fit the upper and lower lamina and increased the contact area at the same time. In order to obtain better stability, improve the success rate of surgery.
In order to provide more accurate and fast technical services, naton 3D Printing Center has more than 10 sets of processing equipment with different technologies and materials, such as high-precision metal laser 3D printers and polymer laser 3D printers, and a series of post-processing equipment in terms of hardware.