Naton Medical Group May Academic Exchange Event Review
2022-06-07
Industry
-The 2nd Qilu Orthopeidc Summit Forum-
From May 20 to 22, the second Qilu Orthopedics Summit Forum sponsored by Shandong Medical Association and undertaken by Shandong University Qilu Hospital was successfully held in Jinan Luneng Hilton Hotel.
The conference took the form of online and offline combination, specially invited Professor Feng Shiqing from Shandong University Qilu Hospital as the chairman of the conference。There were 33,000 participants in the main conference hall of the opening ceremony, and 3000-9000 participants in more than ten other sub-conferences.
Naton exhibited IRENE, BRICON, regenerative bone, absorbable trauma and other product lines, which drew broad attention of participants.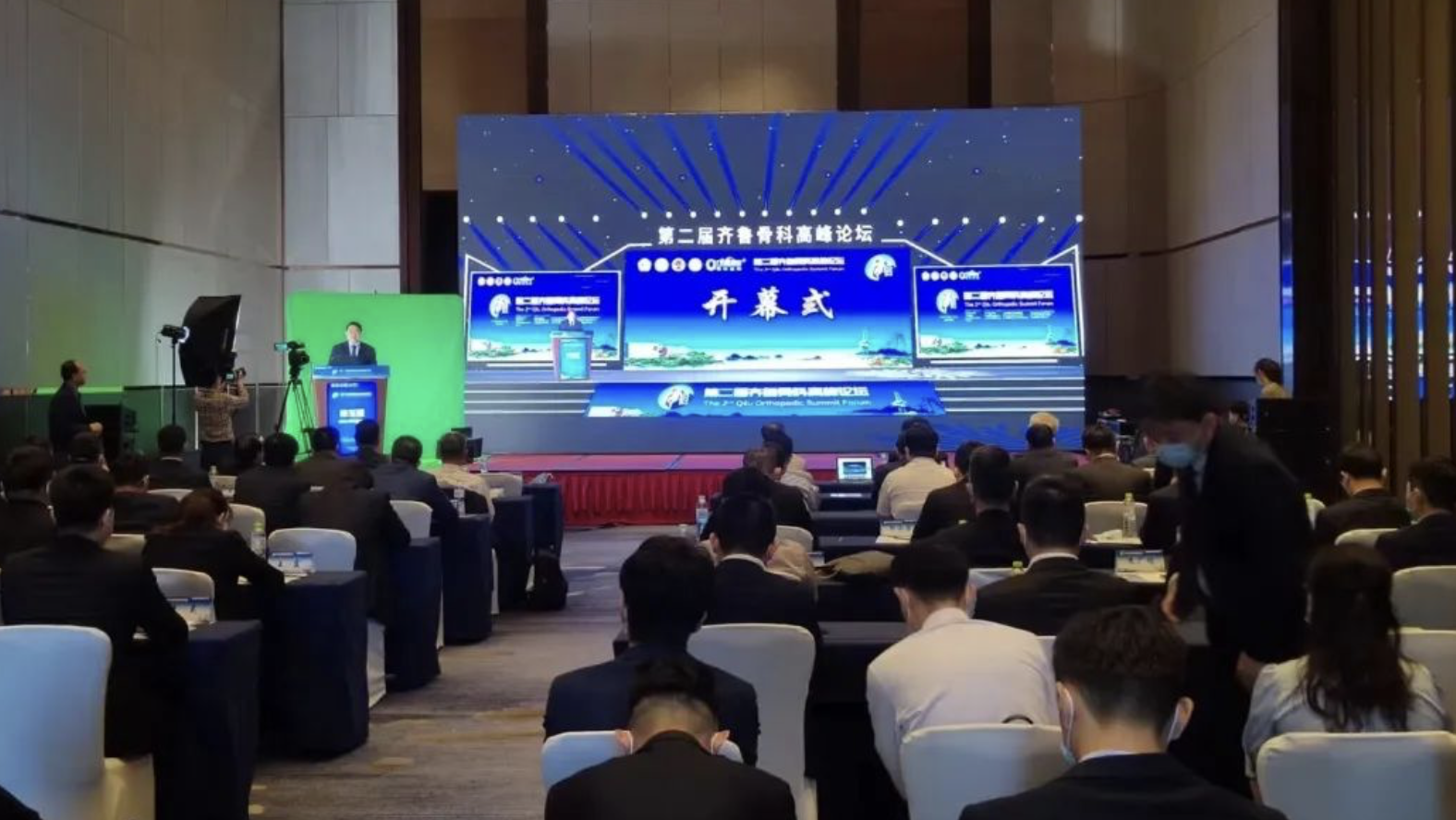 -Academic activity of Hainan Medical Association-
The conference invited Professor Lin Jianping from Hainan Provincial People's Hospital to serve as the chairman. Naton participated in the conference, showcased IRENE, BRICON, SCABBARD, regenerative bone, absorbable trauma, sports medicine and other product lines, and emphasized the promotion of Naton Academy academic platform.
Naton Academy is an academic platform integrating online courses, offline practical training, international academic exchange, cloud cases and product center, which is built by Naton with more than 20 years of experience. It is an advanced course designed for clinicians at different stages.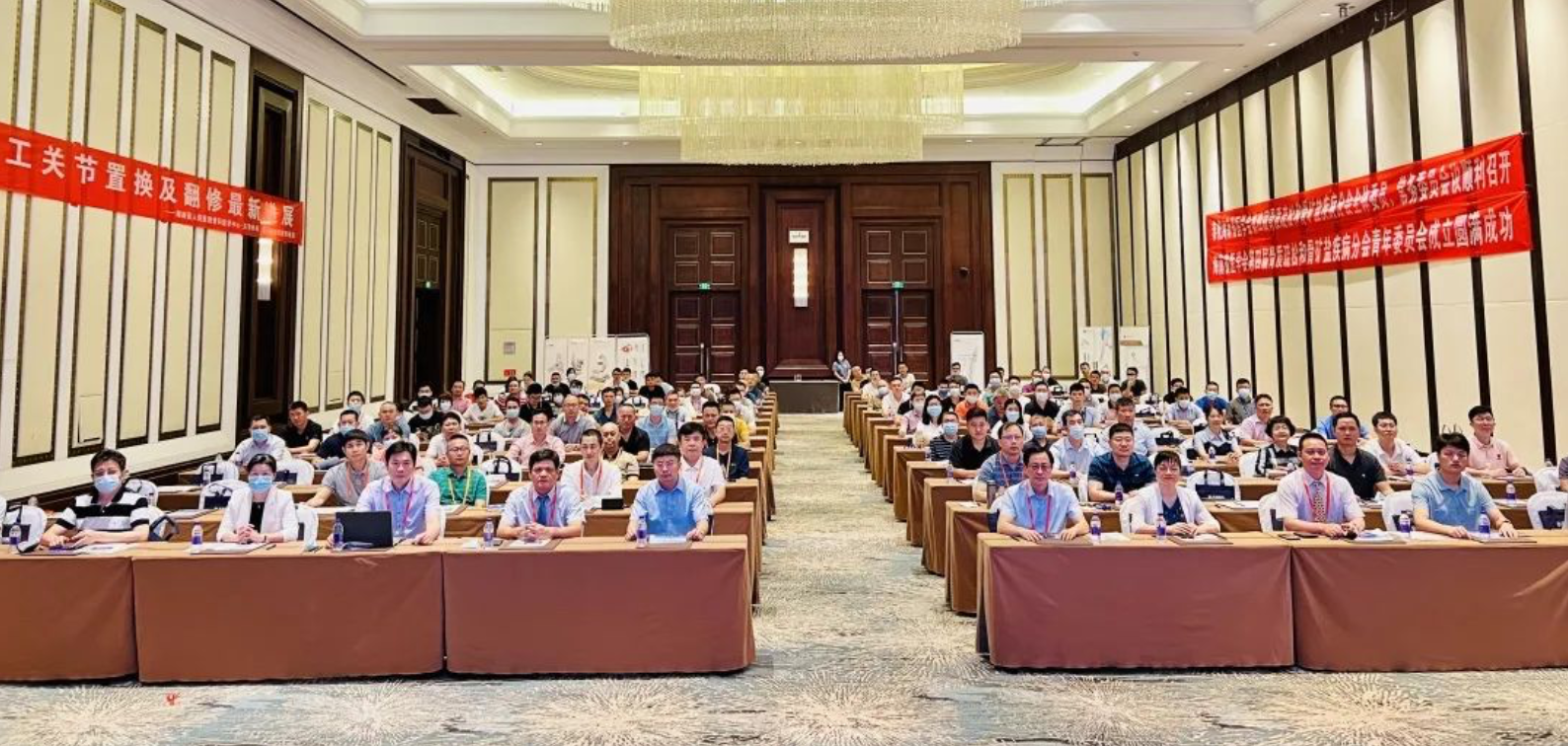 International Academic Exchanges

-Sports Medicine Webinar with distributors from Latin America-
On May 14, the 2022 "Belt and Road" International academic Exchange activity -- America Station, jointly organized by Naton Academy, International Business Division, and Naton Biological Business Division, was successfully held. Yang Ziquan, director of the Second Hospital of Shanxi Medical University, had communicated with surgeons and distributors from Panama, Colombia, Mexico, Dominica, Chile, and Ecuador on the cloud.
Director Yang delivered two topics in fluent English: "Clinical diagnosis and treatment of root injury behind meniscus" and "treatment strategy of huge rotator cuff injury". His lecture was meticulous and patient, combined with theory and cases, showing the high-level sports medicine diagnosis and treatment technology from China.
The participants learned surgical skills and detailed product information. After the sharing, the American doctors had a discussion concerning sports medicine with Director Yang and expressed sincere thanks to director Yang for his sharing. In the end, the meeting came to a successful end in a cordial farewell.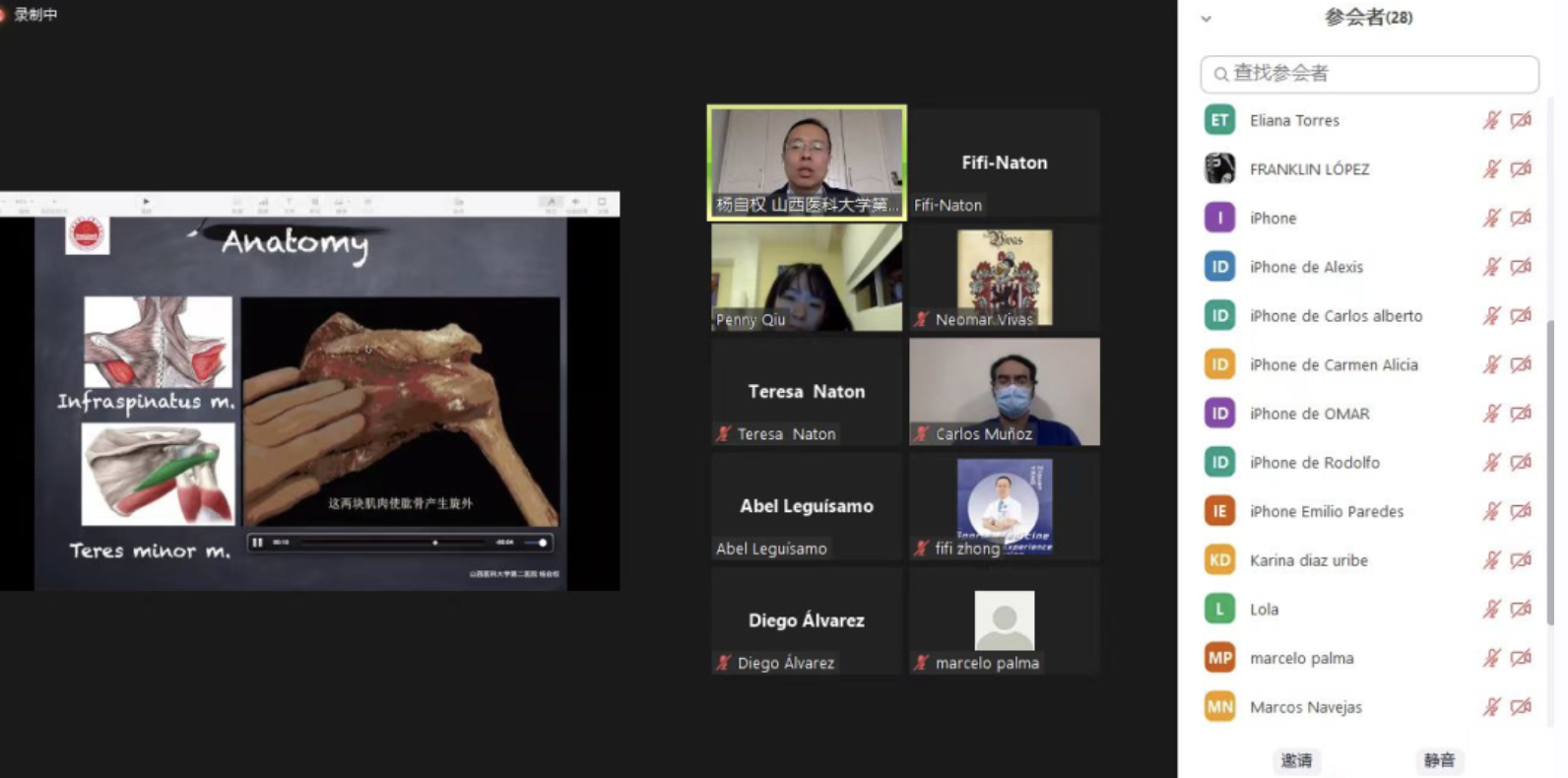 -IRENE online academic exchange for spine products-
On May 20th, the online exchange for international spine distributors was successfully held. Distributors from Greece, Russia and other countries attended the communication. At the meeting, the full-line solutions of spine were shared, and we discussed related issues with our partners, thus deepening their understanding of the development of Orthopedics in China.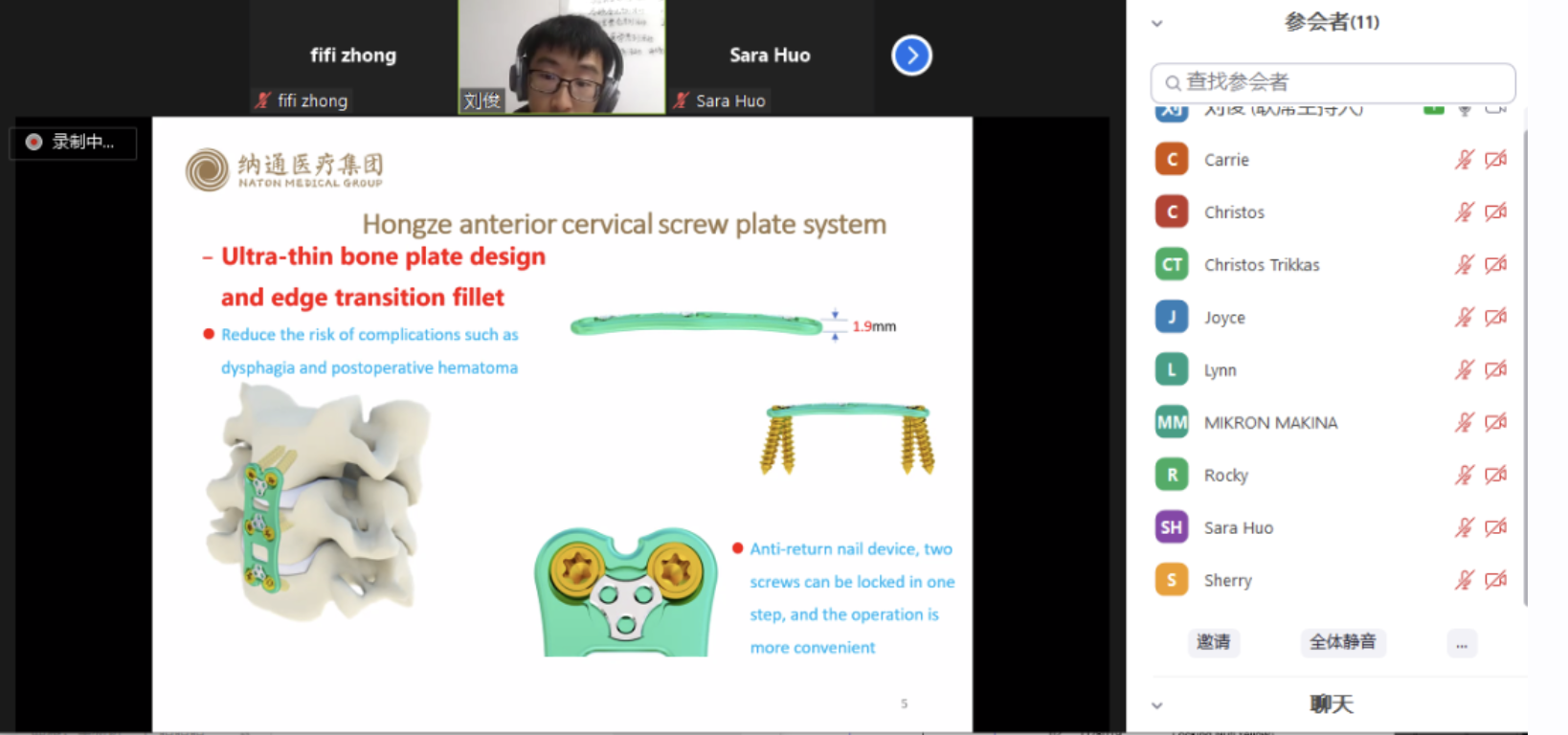 -Communication on Clients Management Experience with Latin America distributors -
On May 27th, Clients Management Experience Sharing online hosted by IRENE was successfully held. Distributors from Chile, Colombia, Dominica, Peru, Mexico and other countries attended the meeting.
This training was conducted by Wang Zhongyang, general manager of Market &Technology Department, who introduced IRENE's experience and methods in customer management to Latin American customers.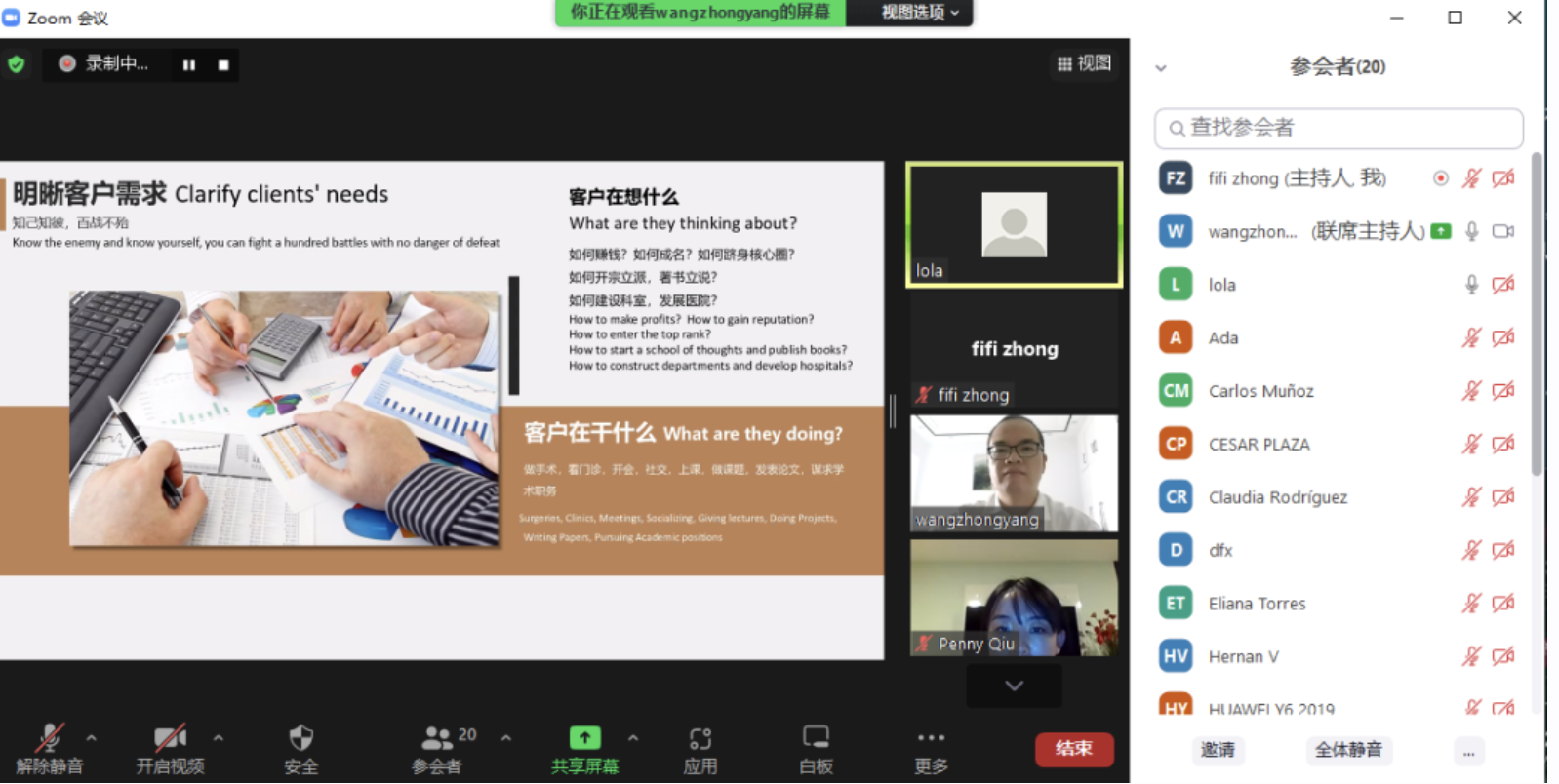 Spine
New Spine of China -- German BRICON Academic events
In May, "New Spine of China -- German BRICON Academic Events" held 24 conferences, elaborating on more than 10 themes, inviting 151 experts to participate in the conference, and attracting more than 190,000 online participants.
24th session: Minimally invasive spine and spinal fracture treatment
25th session:Recent developments surrounding spinal diseases, spinal infections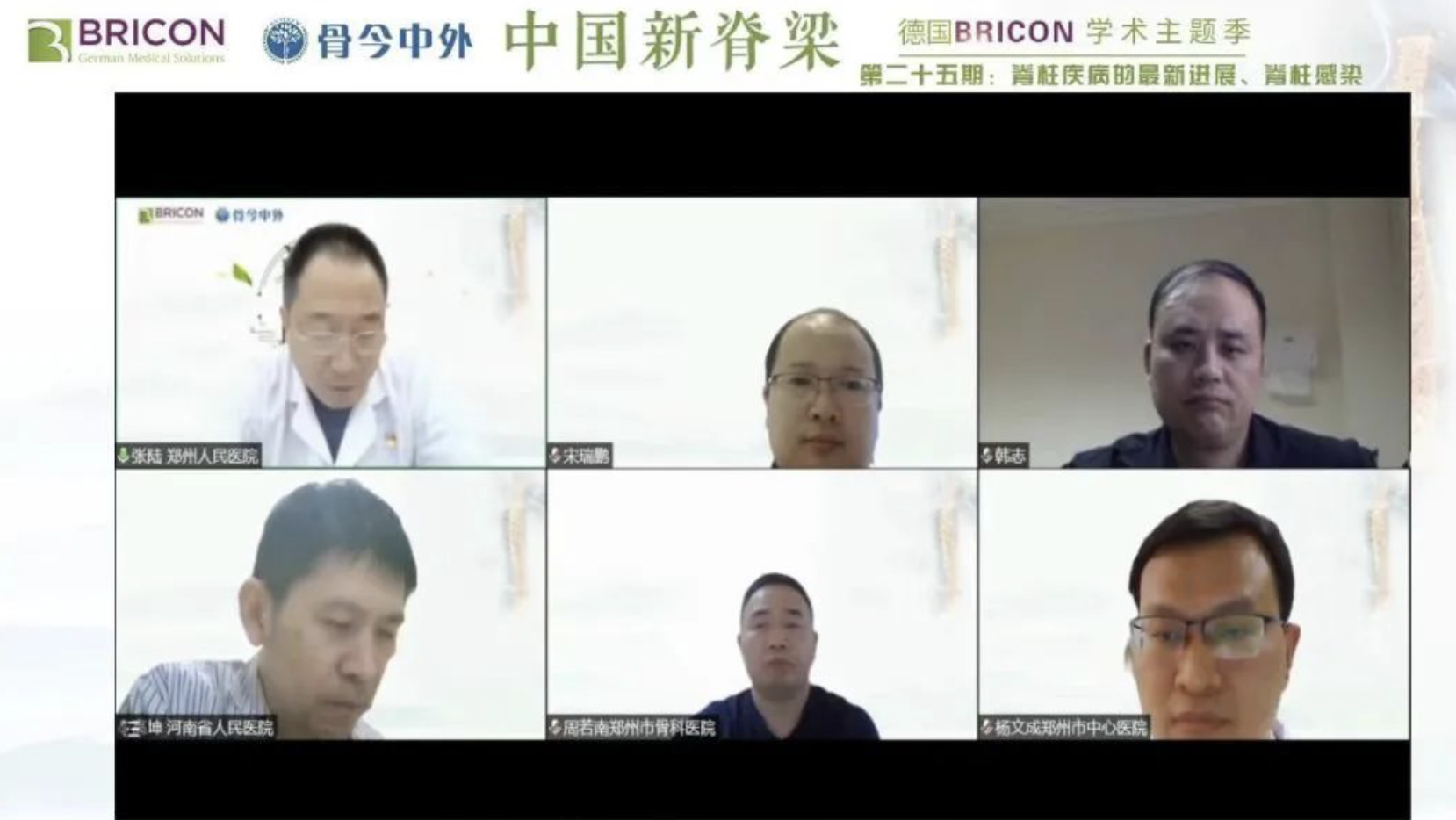 26th session: Spinal complex case discussion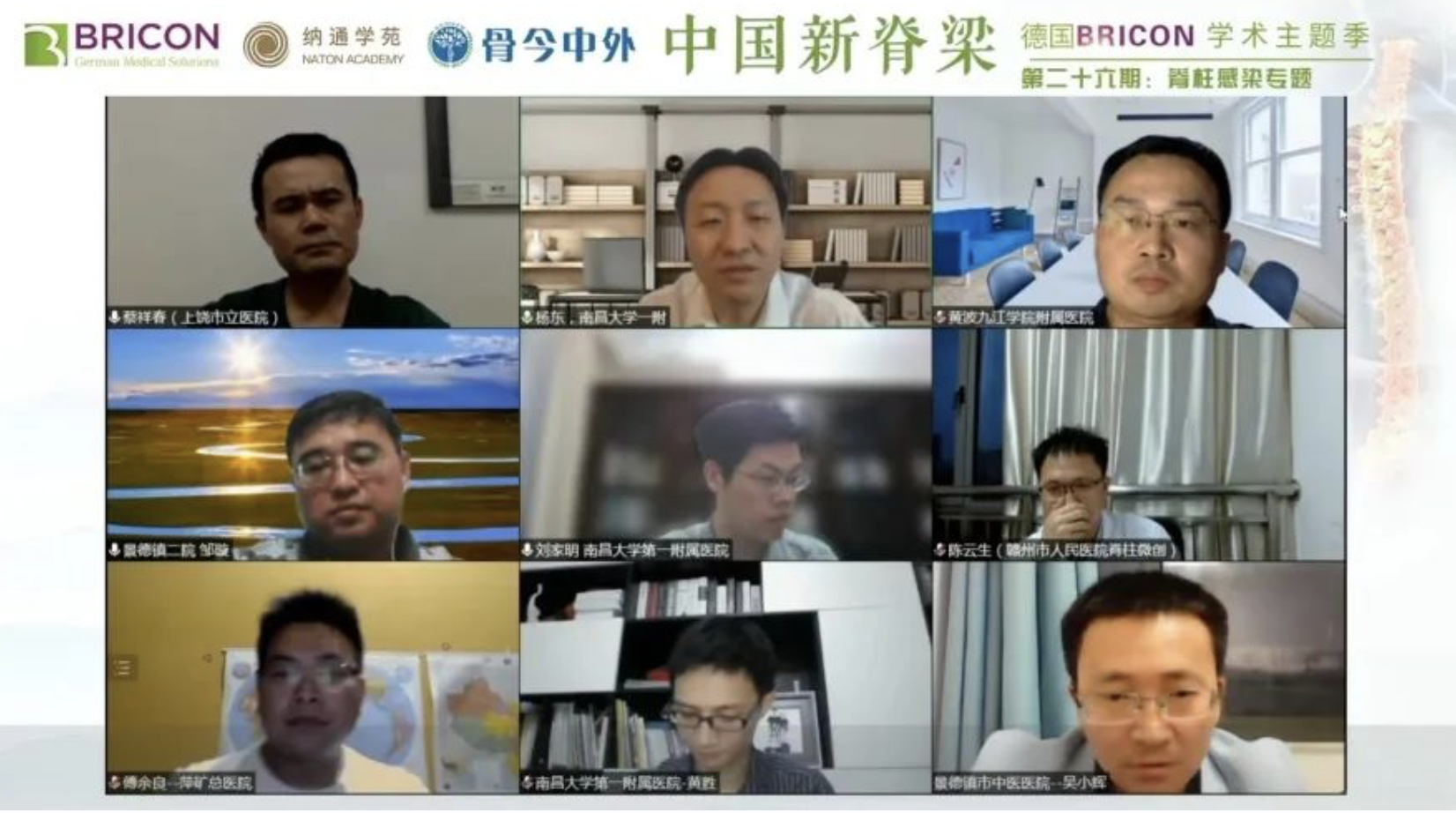 27th session: Spinal case discussion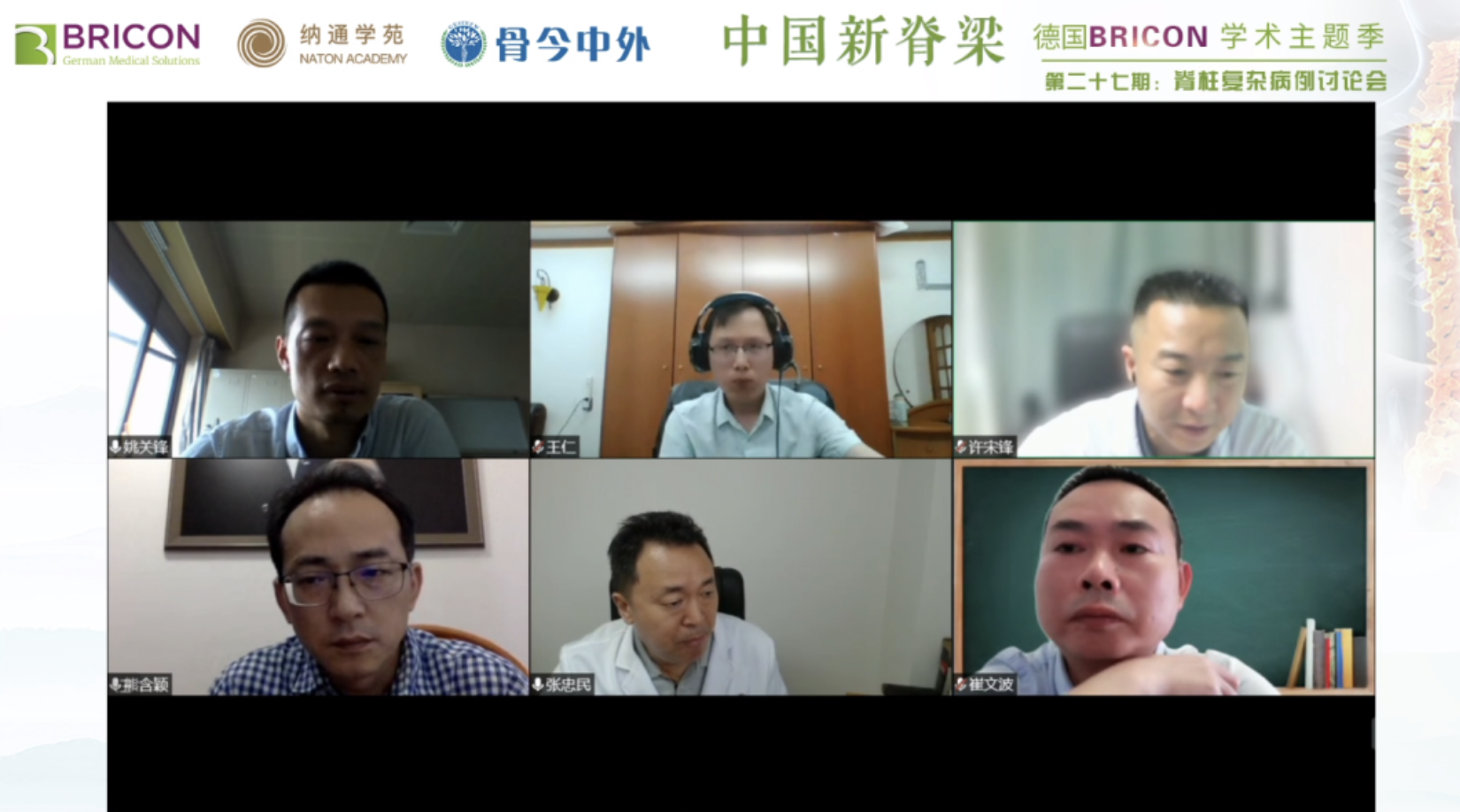 28th session: Treatment strategy of senile osteoporotic thoracolumbar fracture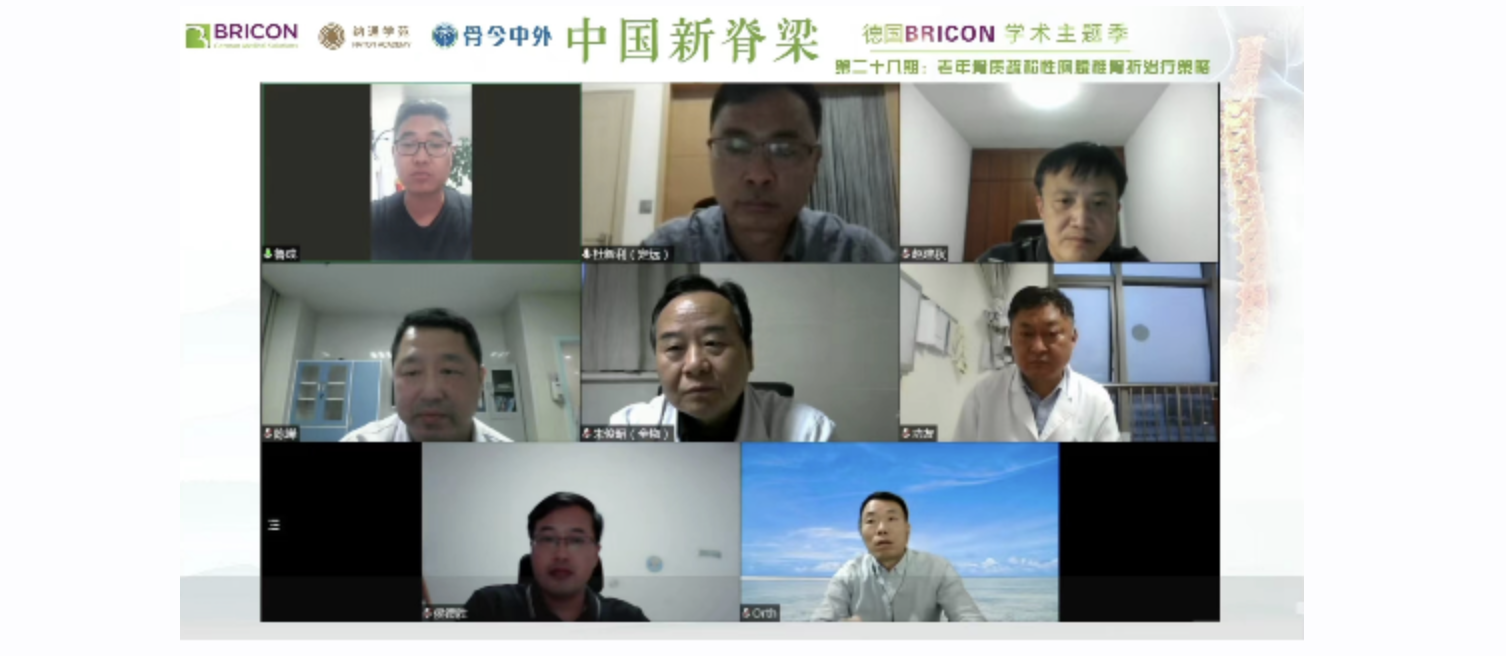 29th session: Minimally invasive spine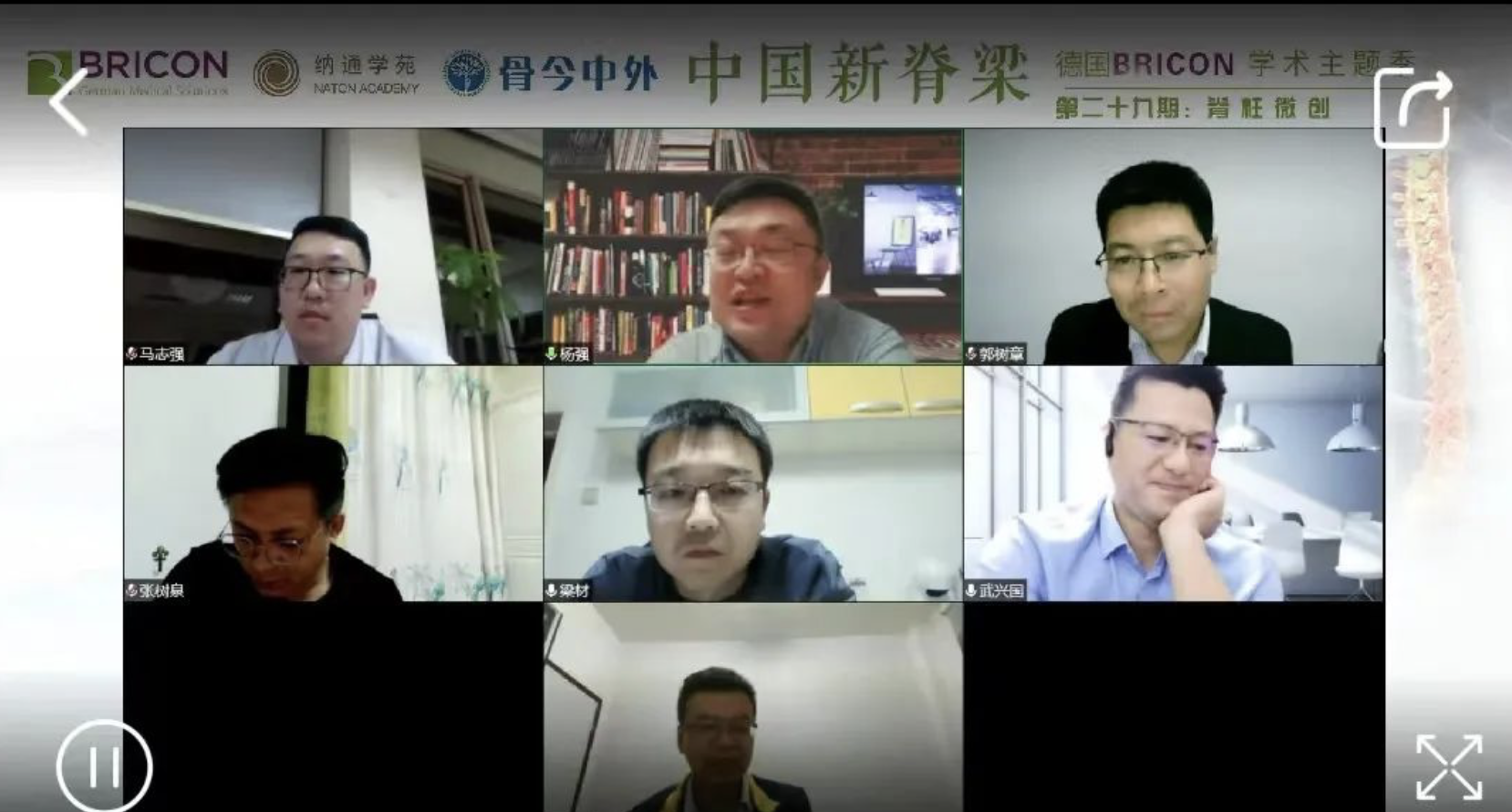 30th session: Cervical spondylosis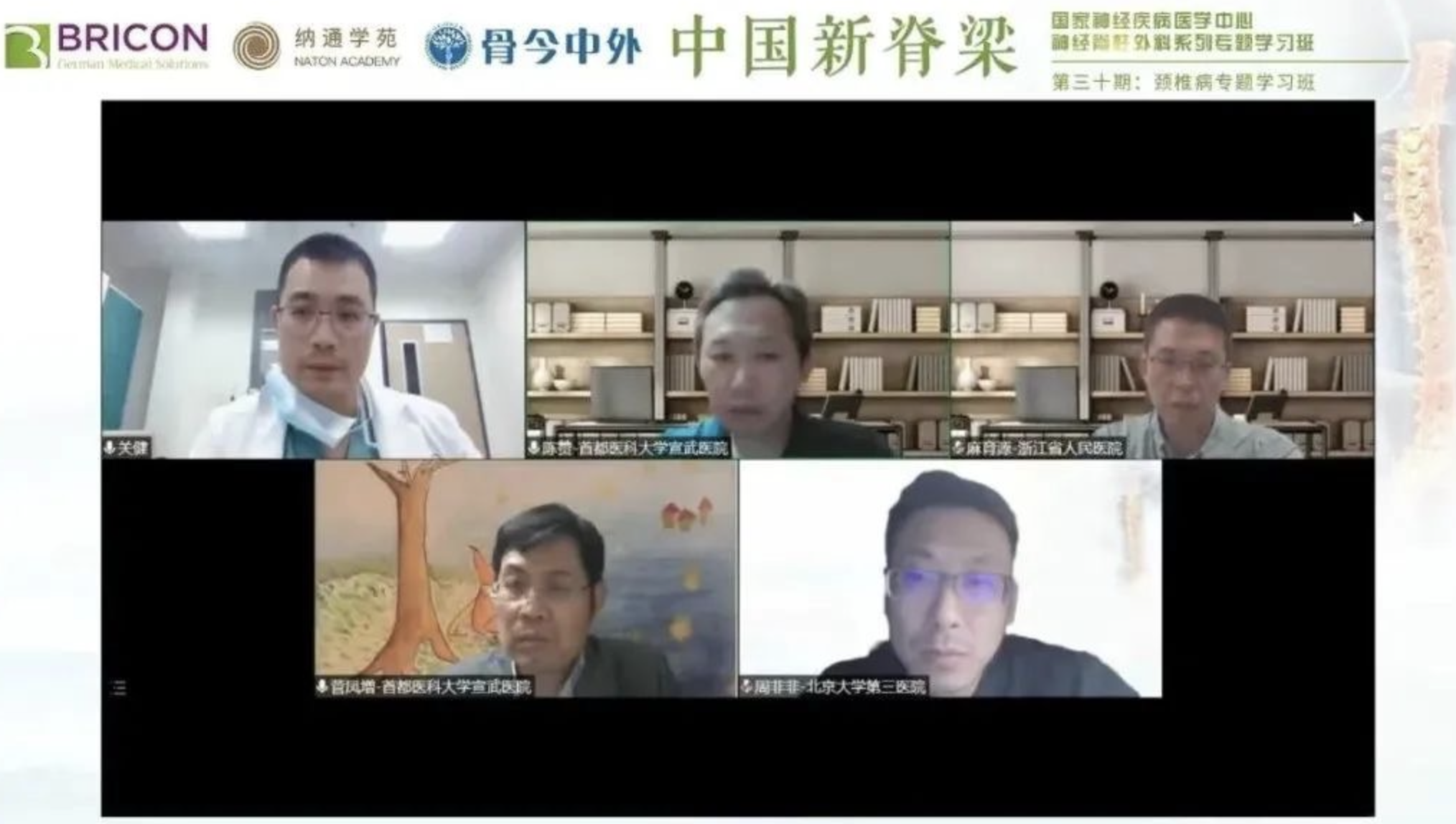 31st session: Minimally invasive spine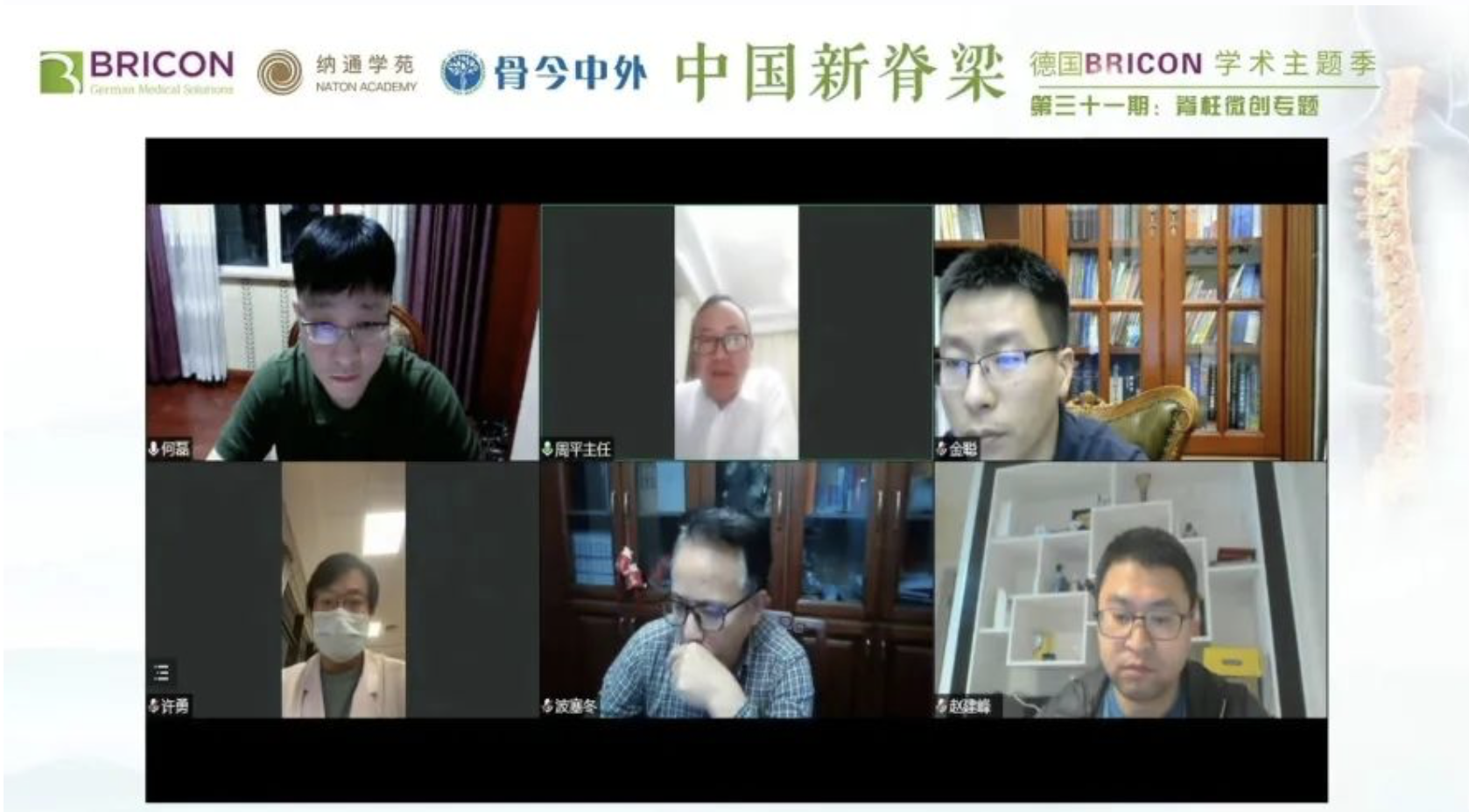 32nd session: Surgical techniques for thoracolumbar spine
33rd session: Minimally invasive spine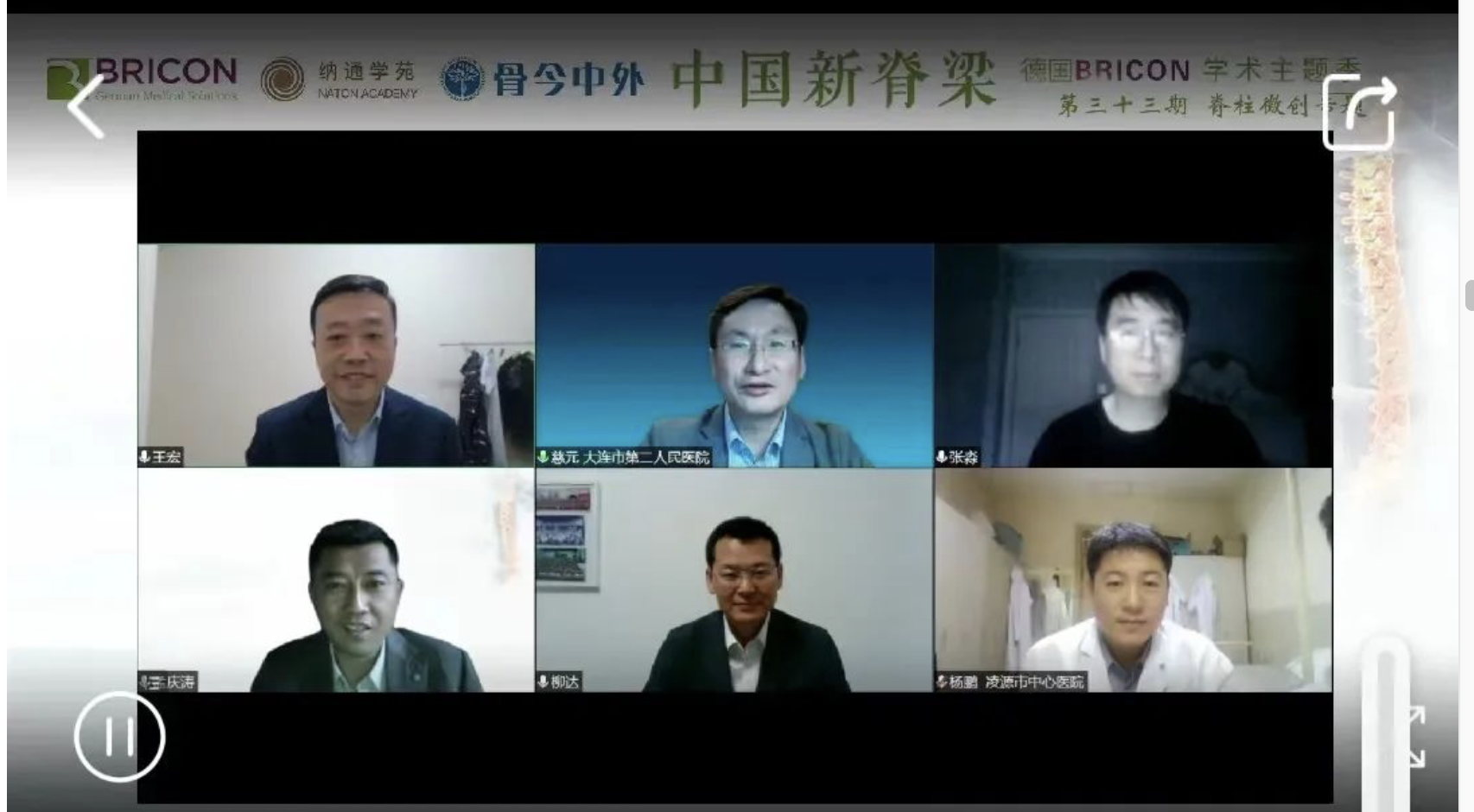 34th session: Spinal tuberculosis and spinal orthosis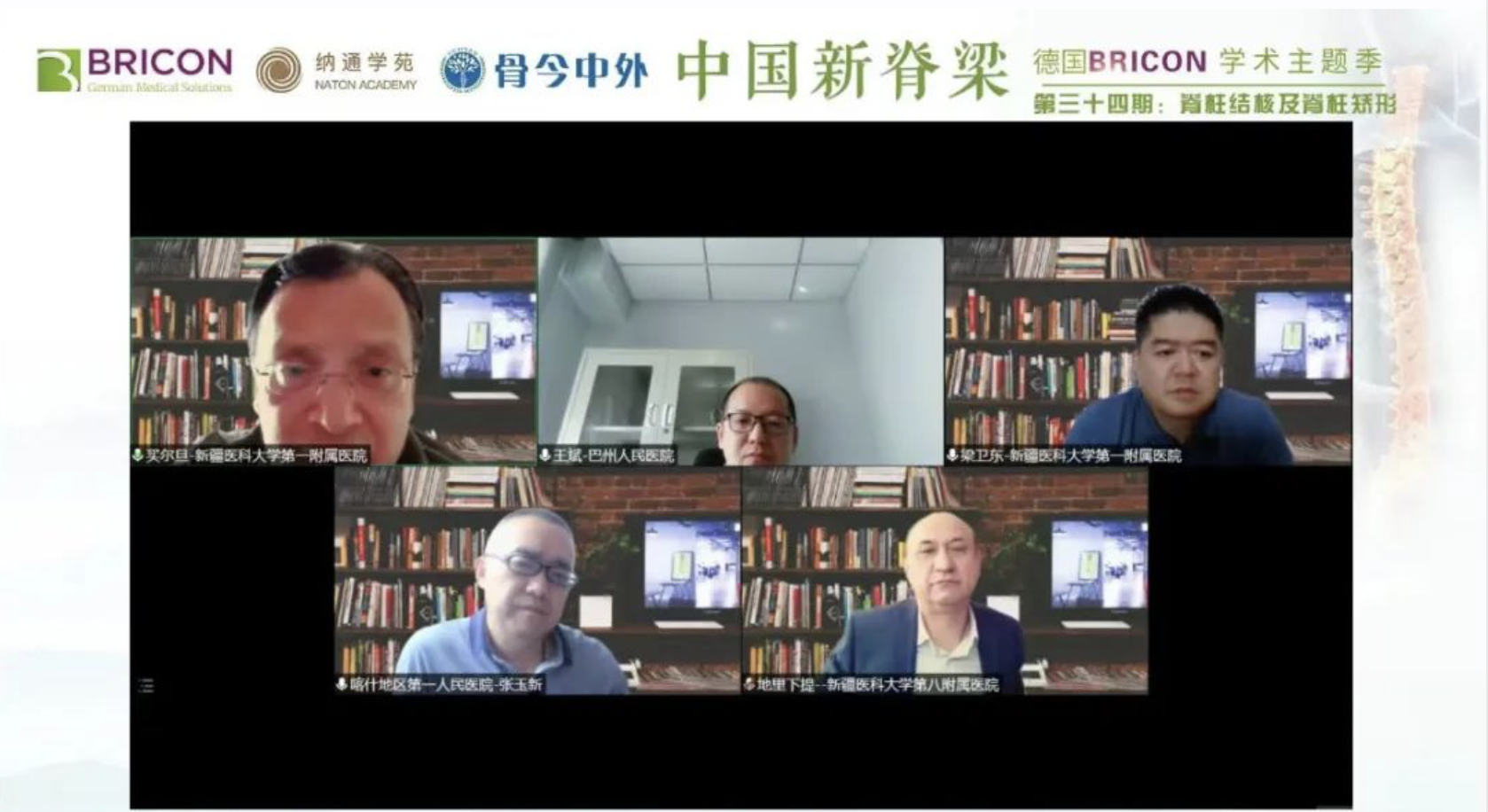 35th session: Intelligent spinal surgery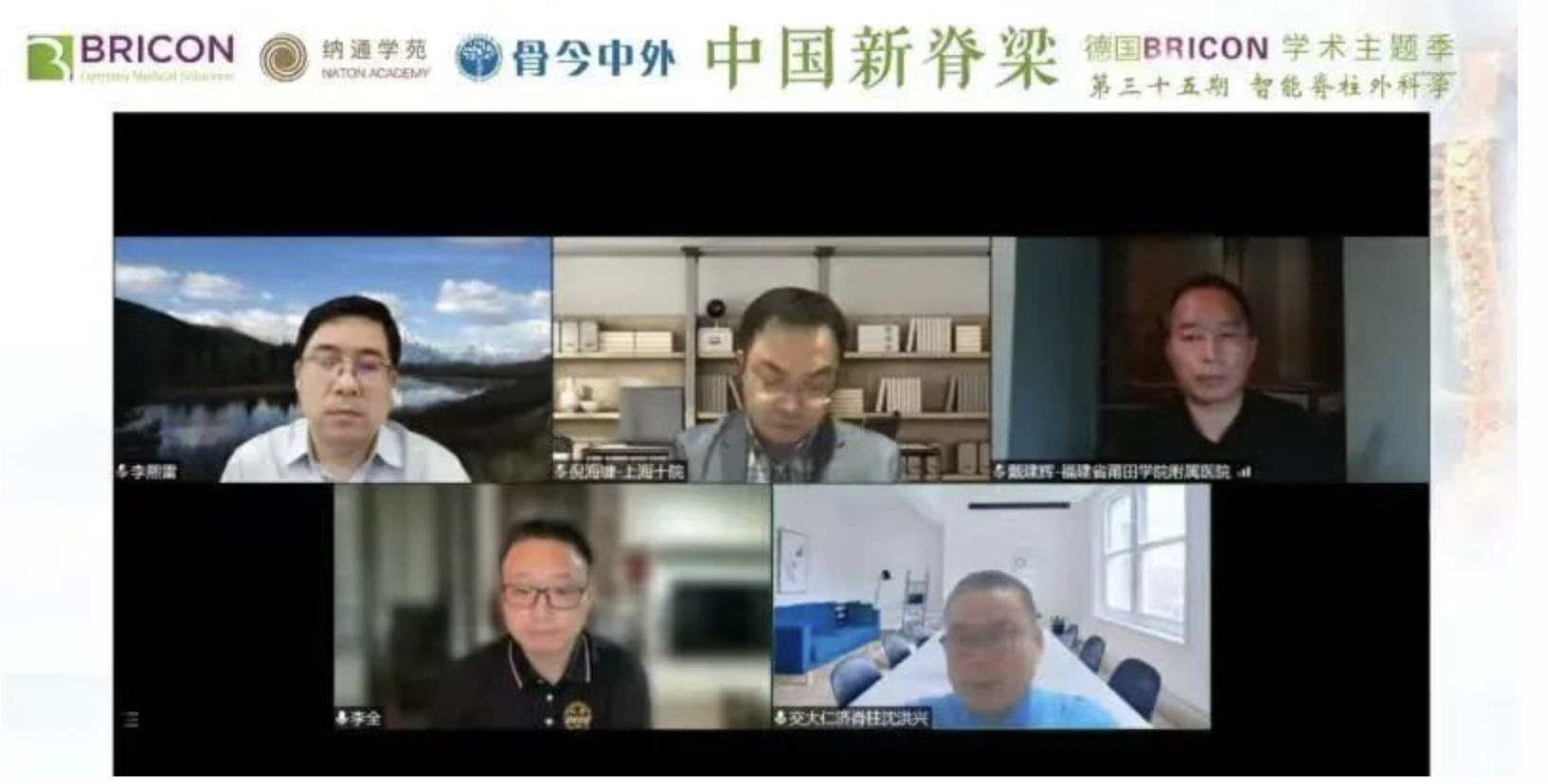 36th session: Spinal deformity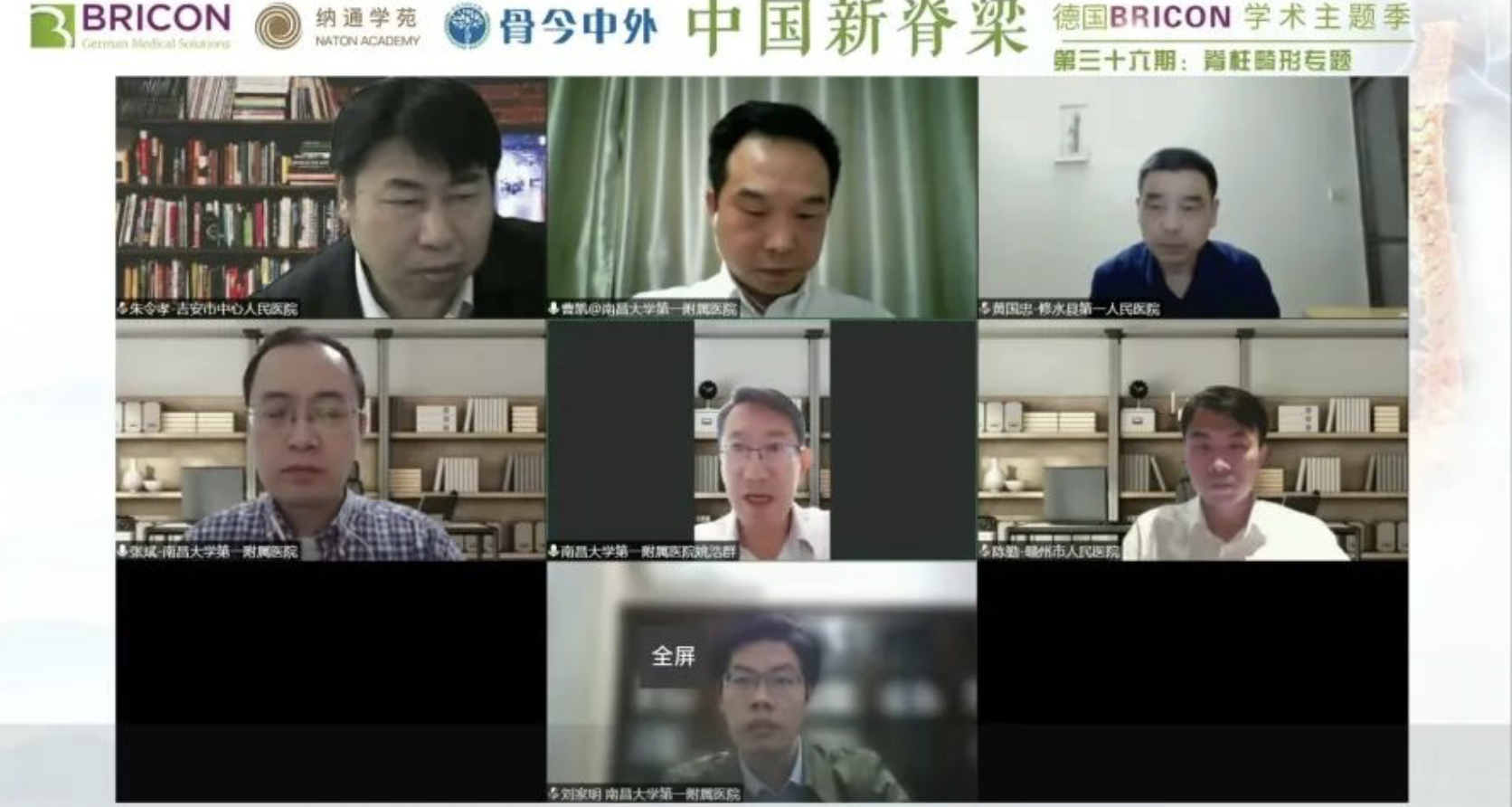 37th session: Osteoporosis and spinal internal fixation
38th session: Spinal diseases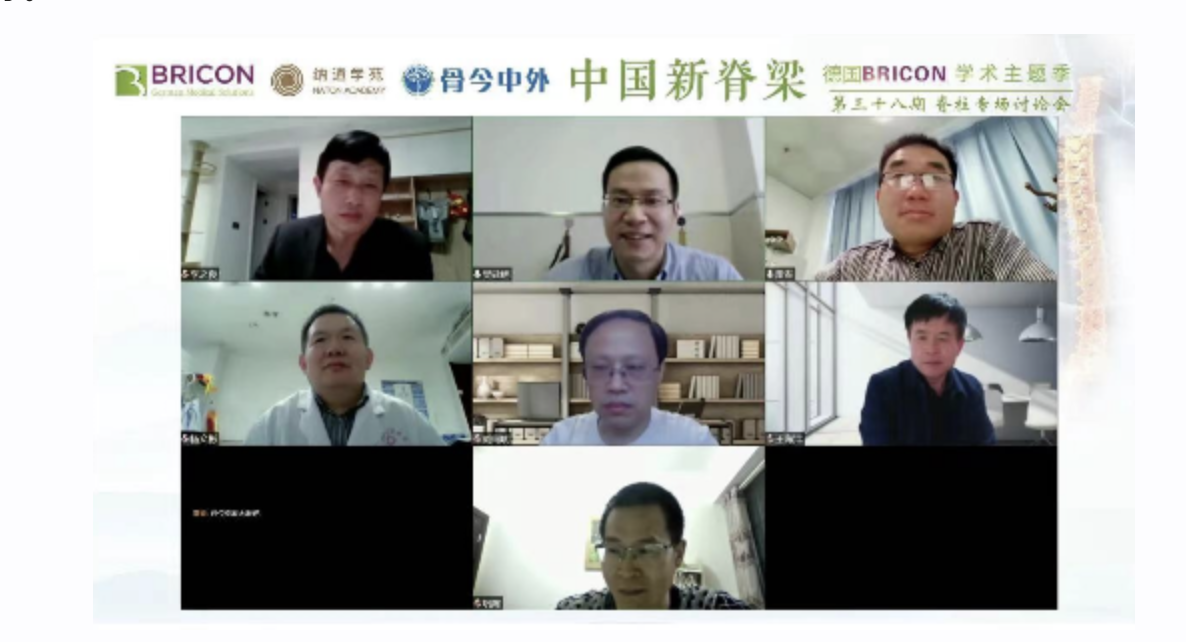 39th session: Posterior approach to the cervical spine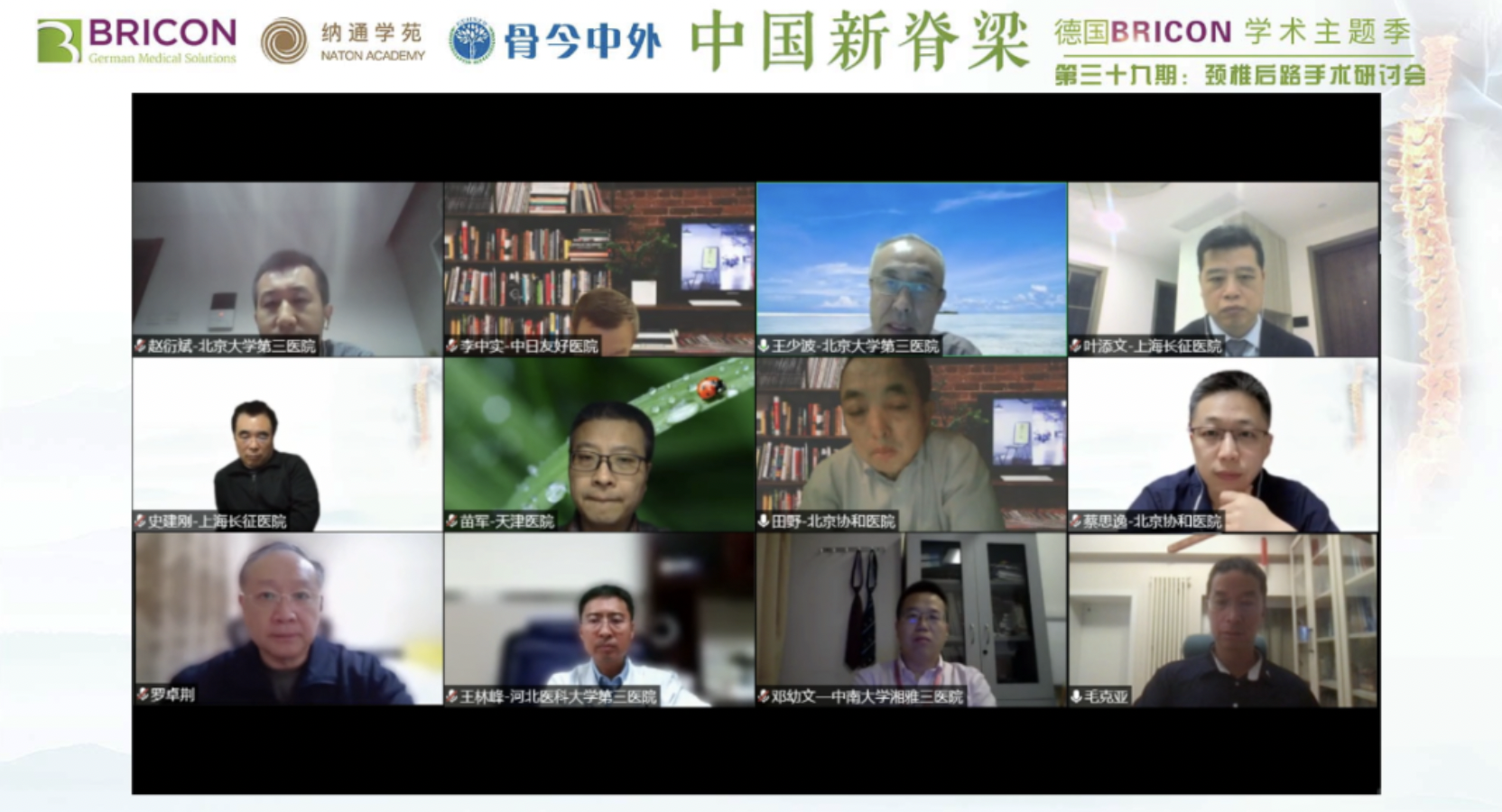 40th session: Minimally invasive spine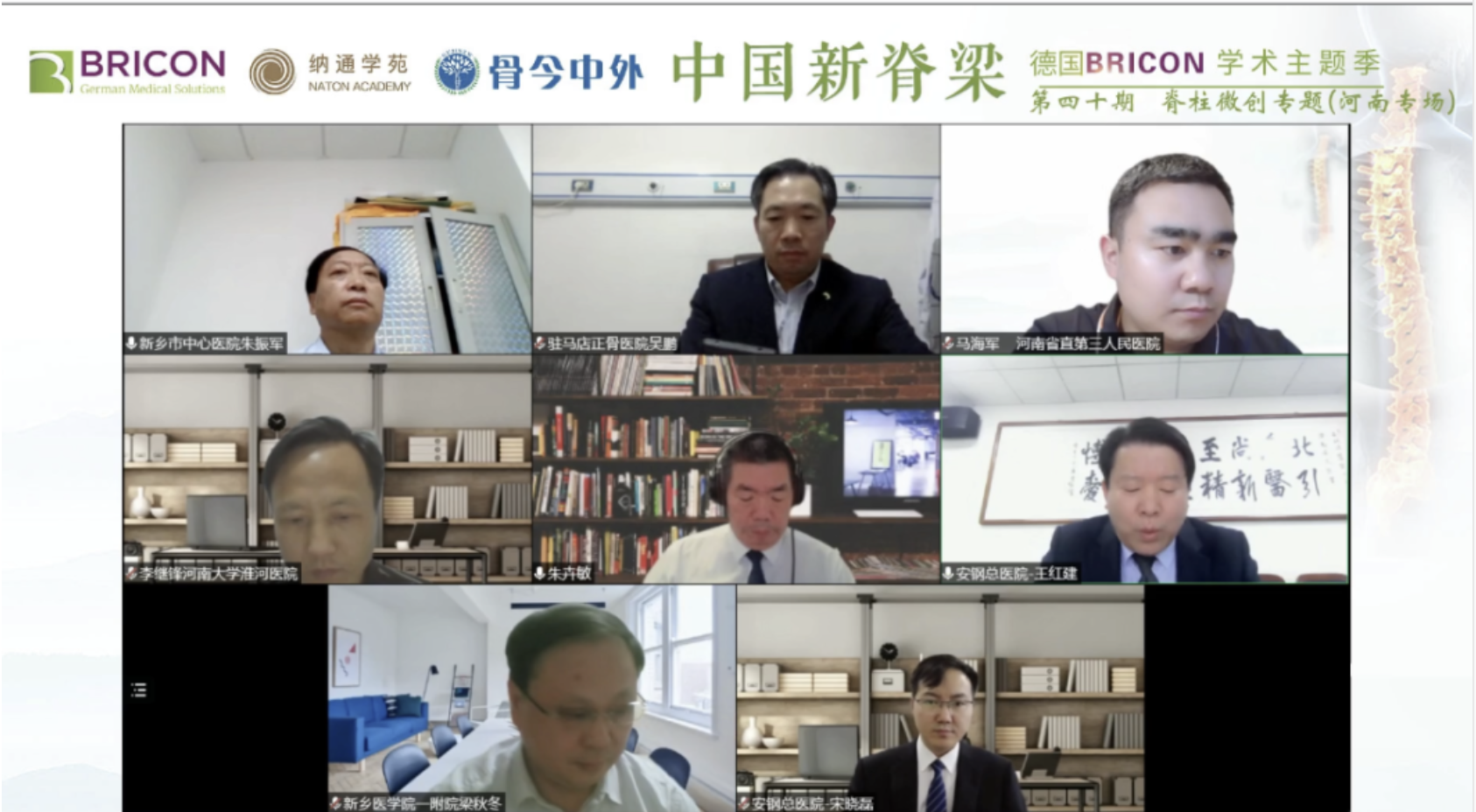 41st session: Cervical spinal stenosis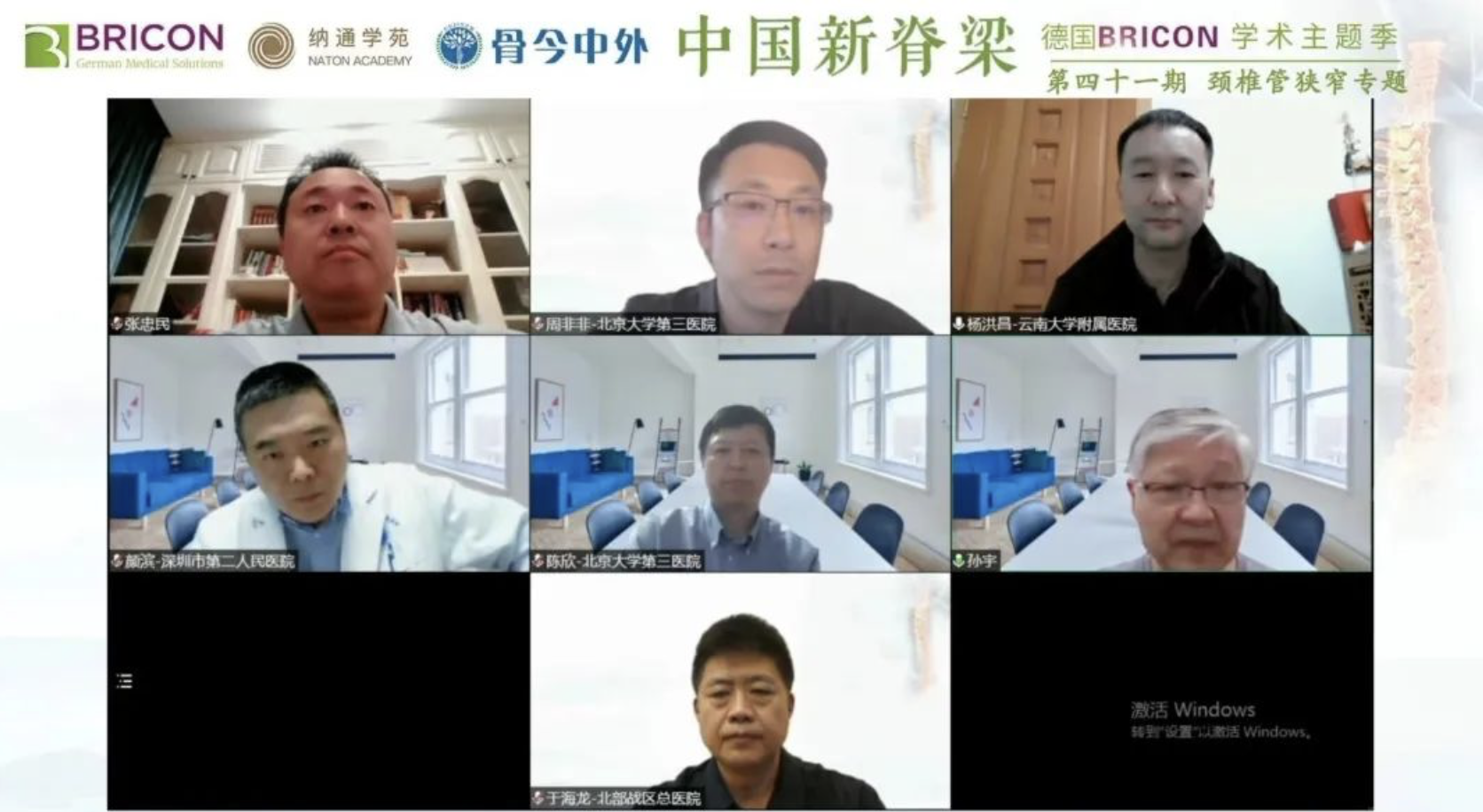 42nd session: Special topics on lumbar diseases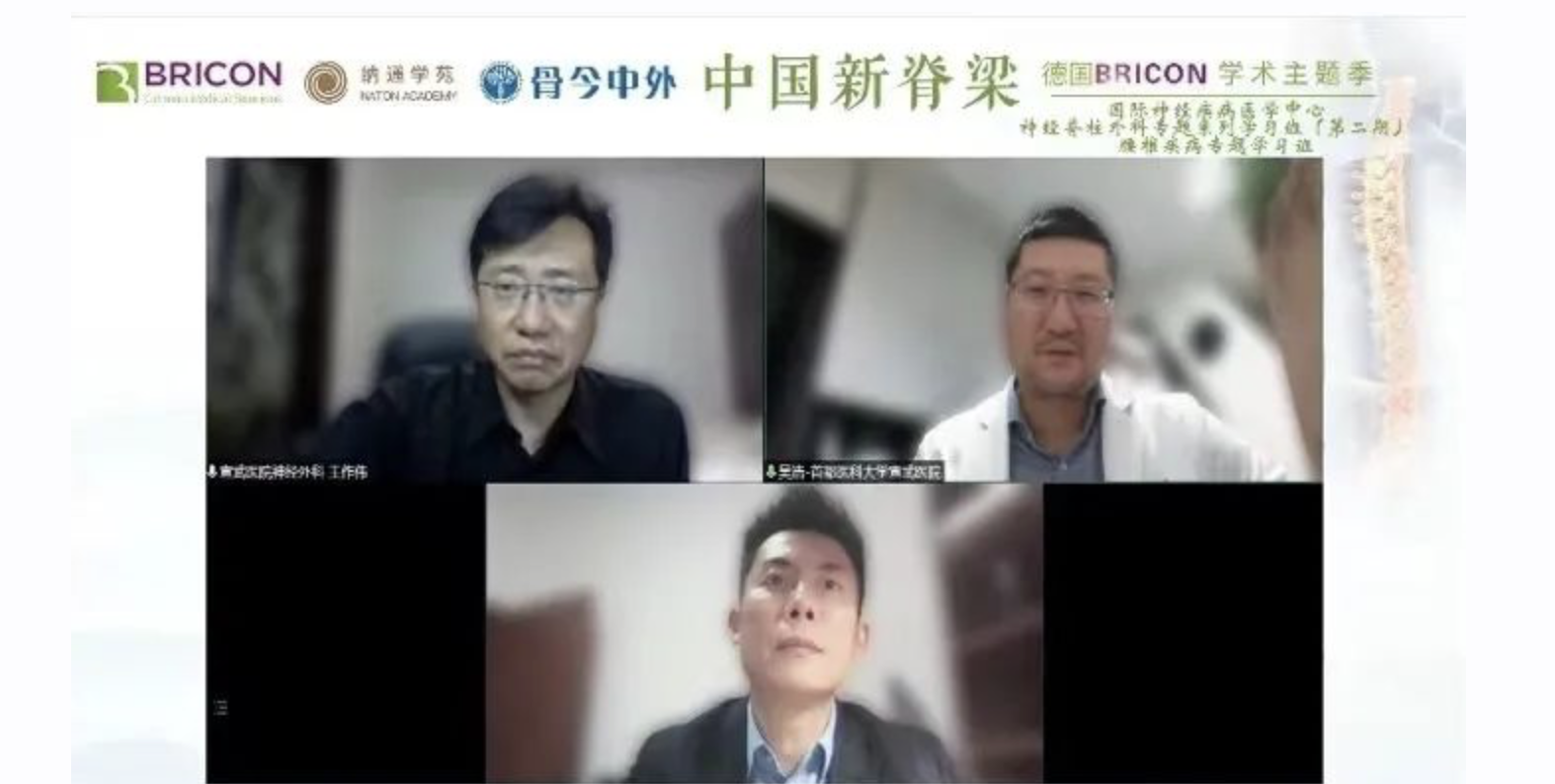 43rd session: Spinal deformity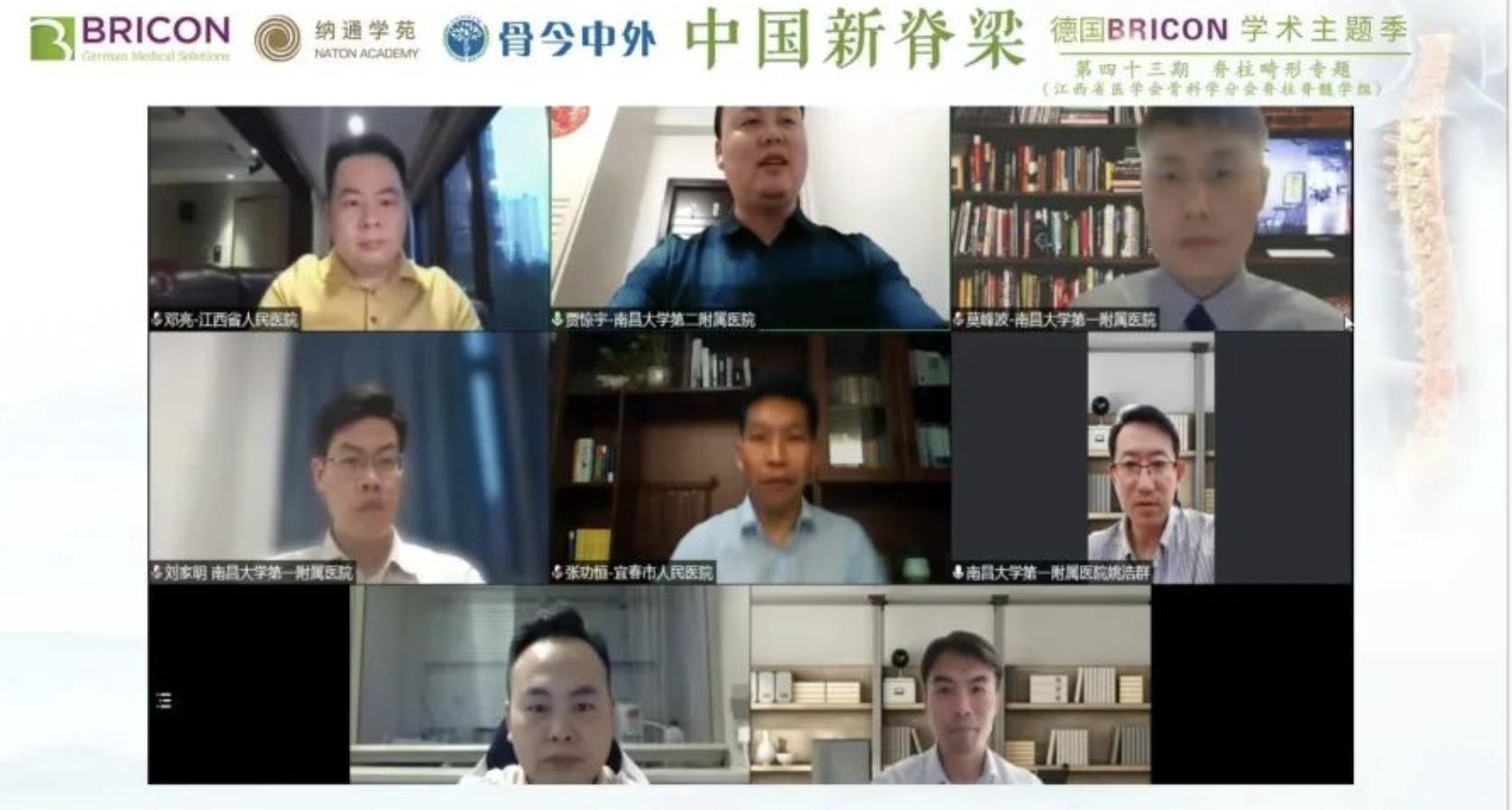 44th session: Minimally invasive spine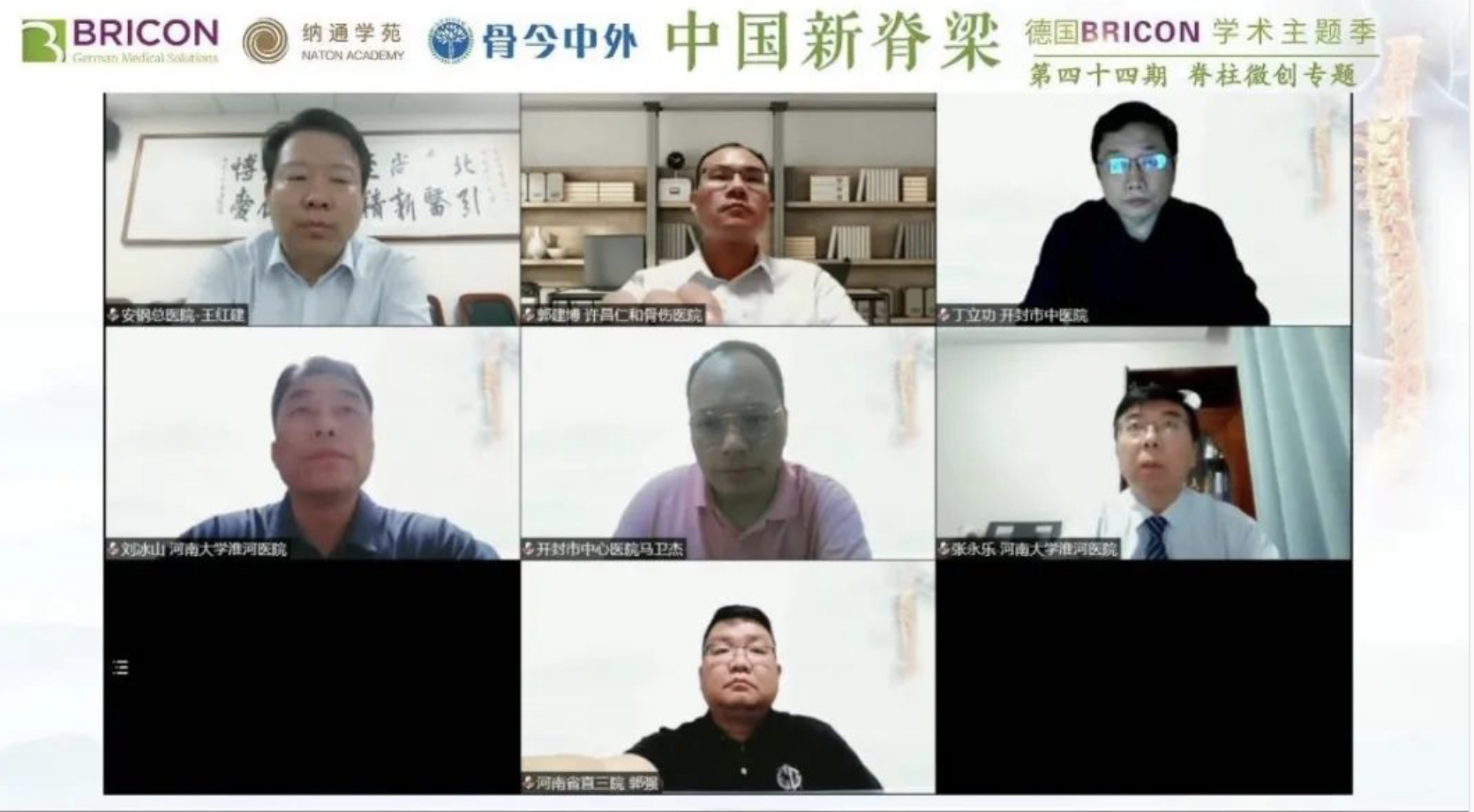 44th session: Special topics on spine and lumbar vertebra
45th session: Minimally invasive spine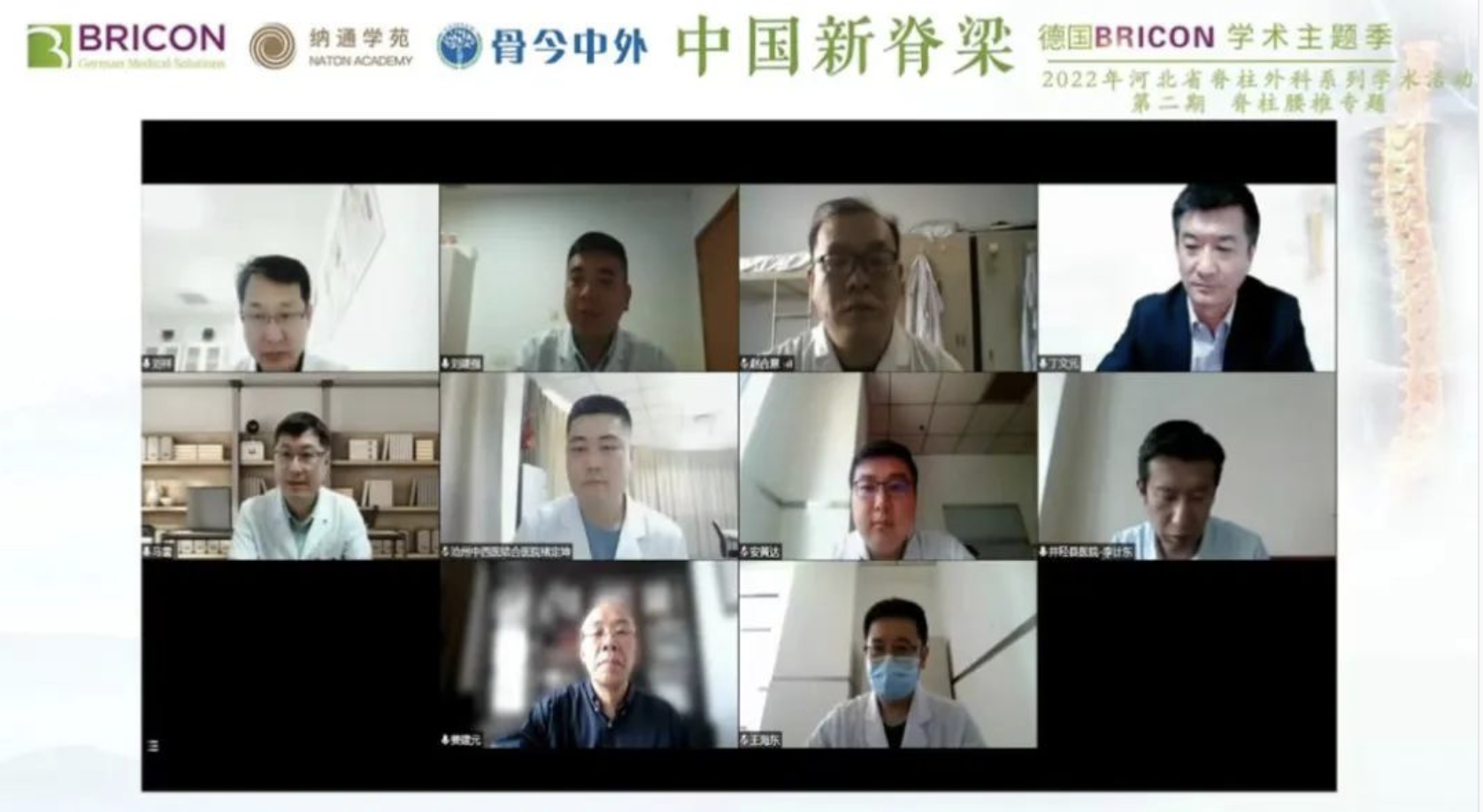 46th session: Upper cervical vertebra, thoracolumbar spine and spinal deformity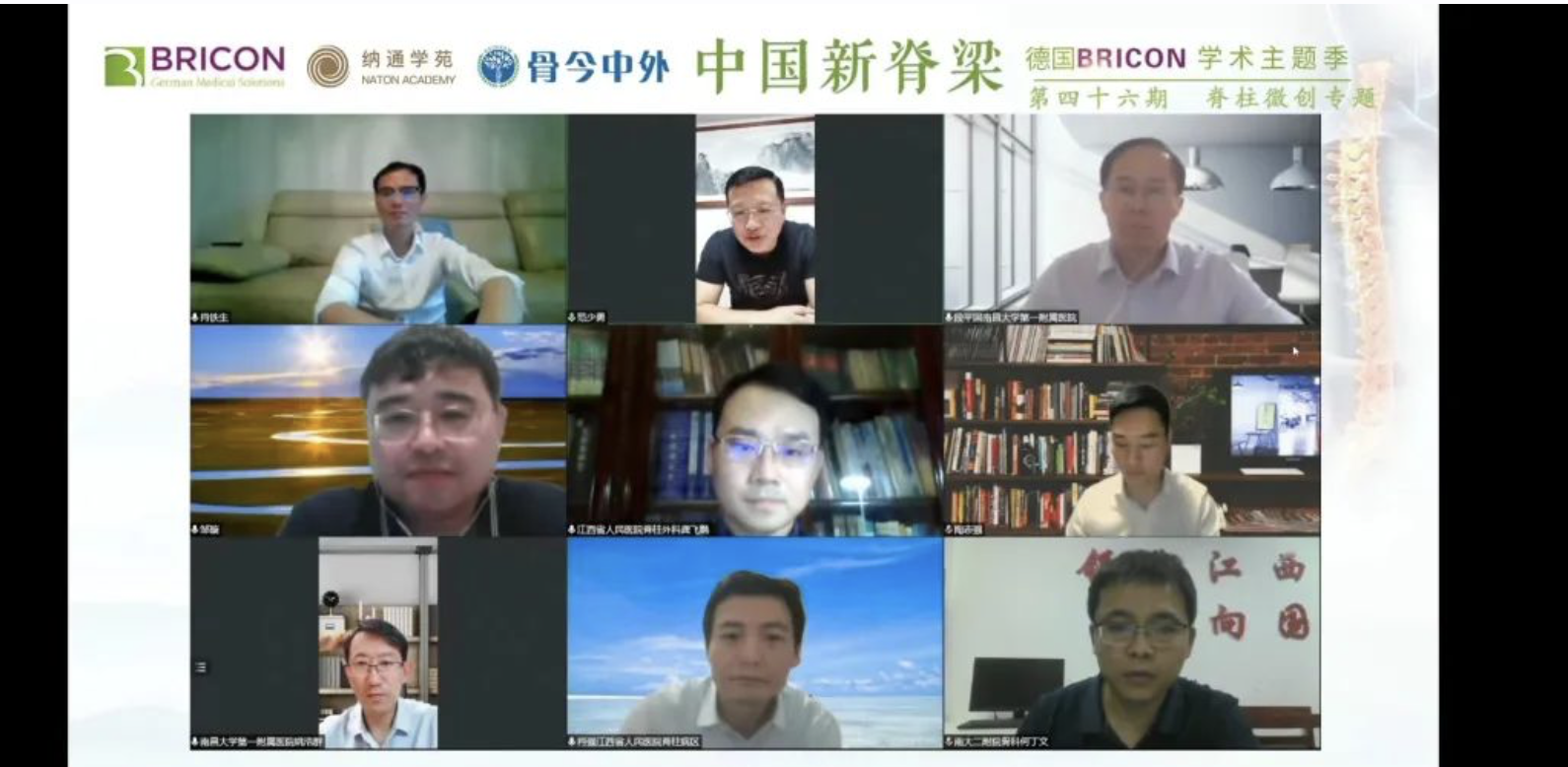 Joint
-Ideal Joint -- IRENE Single Condyle-
The 7th session
Simultaneous Bi-UKA or staged (conversion to) Bi-UKA for treatment on bicompartmental OA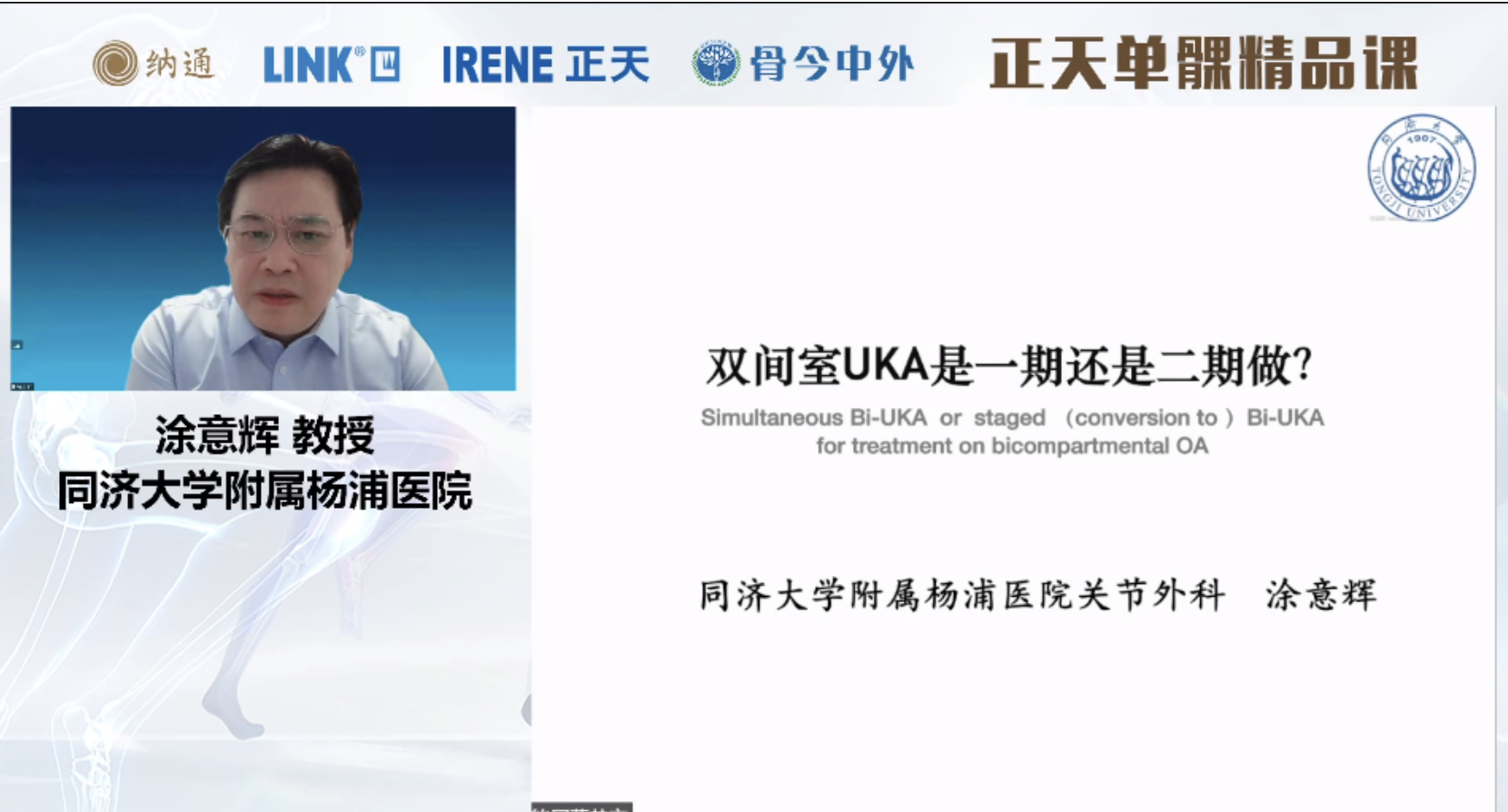 The 8th session
Particularity of UKA in young patients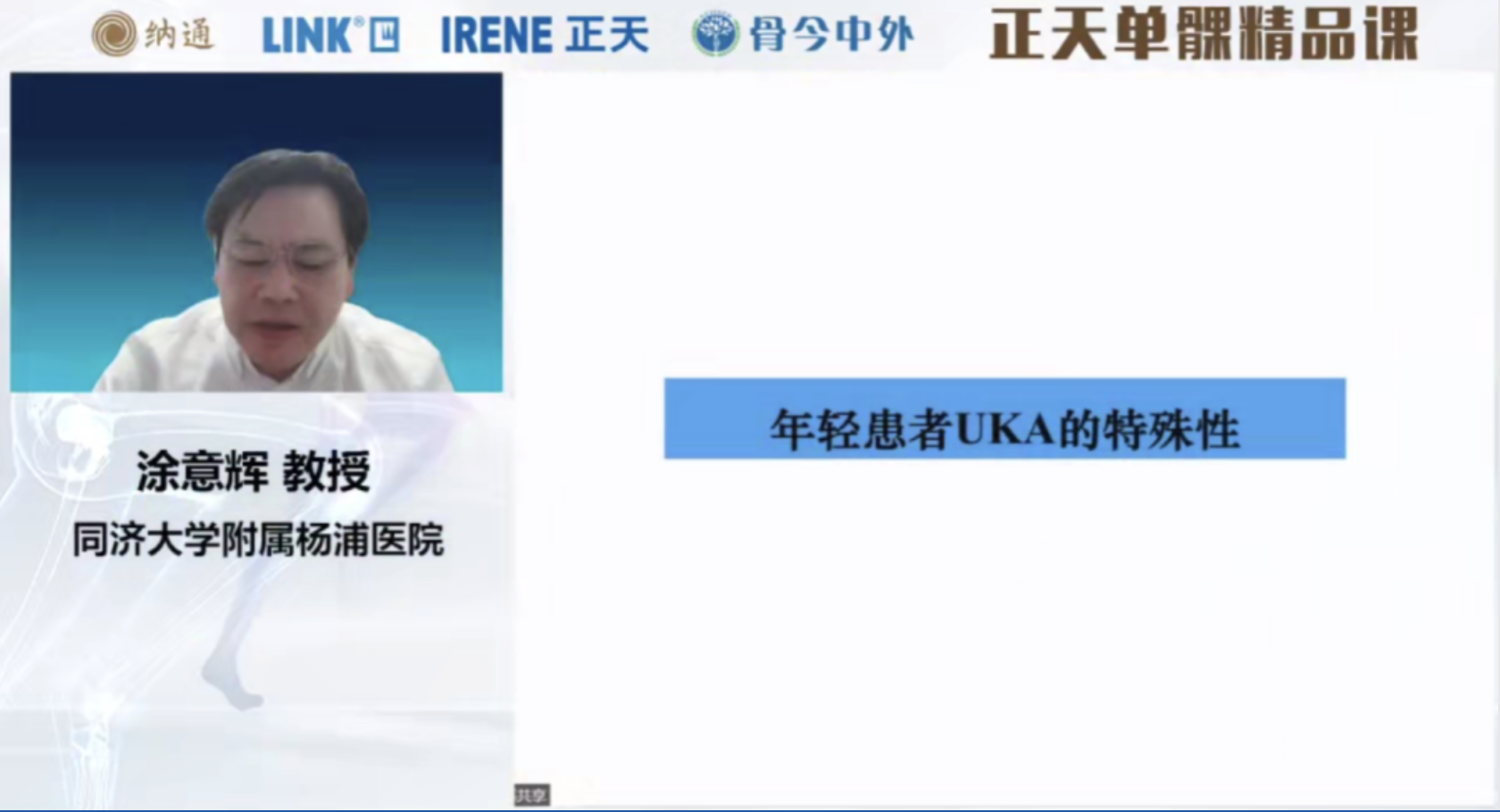 TRAUMA
-The first session of pediatric orthopaedic course series -- special topic of pediatric knee trauma-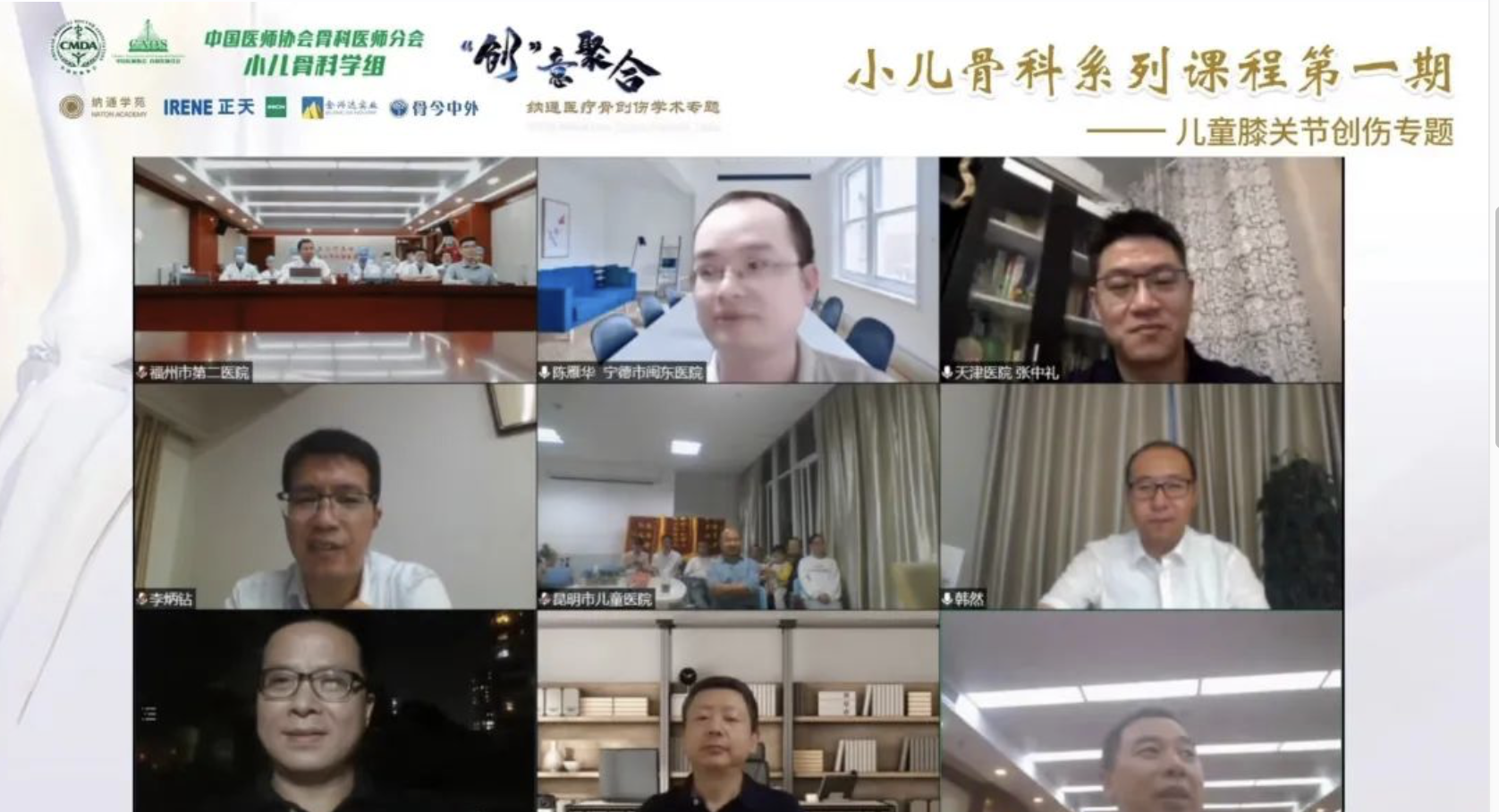 -Lower limb trauma seminar in Suzhou, China-
SPORTS MEDCINE
-Hainan Provincial Association of Chinese Medicine-
On 20-21 May, Naton Biotechnology participated in the acedemic conference of Hainan Provincial Association of Chinese Medicine. We demonstrated the full range of sports medicine products and showed clients the solutions of sports medicine.
Meanwhile, the satellite symposium held by Naton attracted numerous attendees. Professor Zhao Lilian from Foshan Traditional Chinese Medicine Hospital was invited to deliver lecture on the repair methods of shoulder joint injury, conduct in-depth communication with surgeons, and share the new technology and new methods of shoulder joint sports injury repair.
Relying on profound technical background, Naton Biotechnology is deeply exploring the mode of combining surgeons and engineering, providing the most comprehensive and high-quality sports medicine solutions for clinicians and patients, and striving to build a leading enterprise in China's sports medicine industry.