Naton Medical Group June Academic Exchange Event Review
2022-07-13
International Academic Exchanges
-2022 "Belt and Road" International Joint Course-
On June 10, the 2022 "Belt and Road" International Joint Course jointly launched by the First Affiliated Hospital of The University of Science and Technology of China and Naton Medical Group was successfully held online and offline, attracting 13,000 online participants at home and abroad. Surgeons from Myanmar, Ukraine, Ecuador, Thailand participated in the class.
This course was delivered by Prof. Shang Xifu, Prof. Zhu Chen, Prof. Wu Kerong, Prof. Ni Zhe and Dr. Zhang Xianzuo around the topics of "Combination reconstruction of acetabular defect", "Lateral decubitus DAA surgical technique", "proximal femoral reconstruction technique" and "precautions for knee replacement", which promoted the communication between Chinese and foreign joint surgeons. This course is an important step to build the international influence of Chinese orthopedics.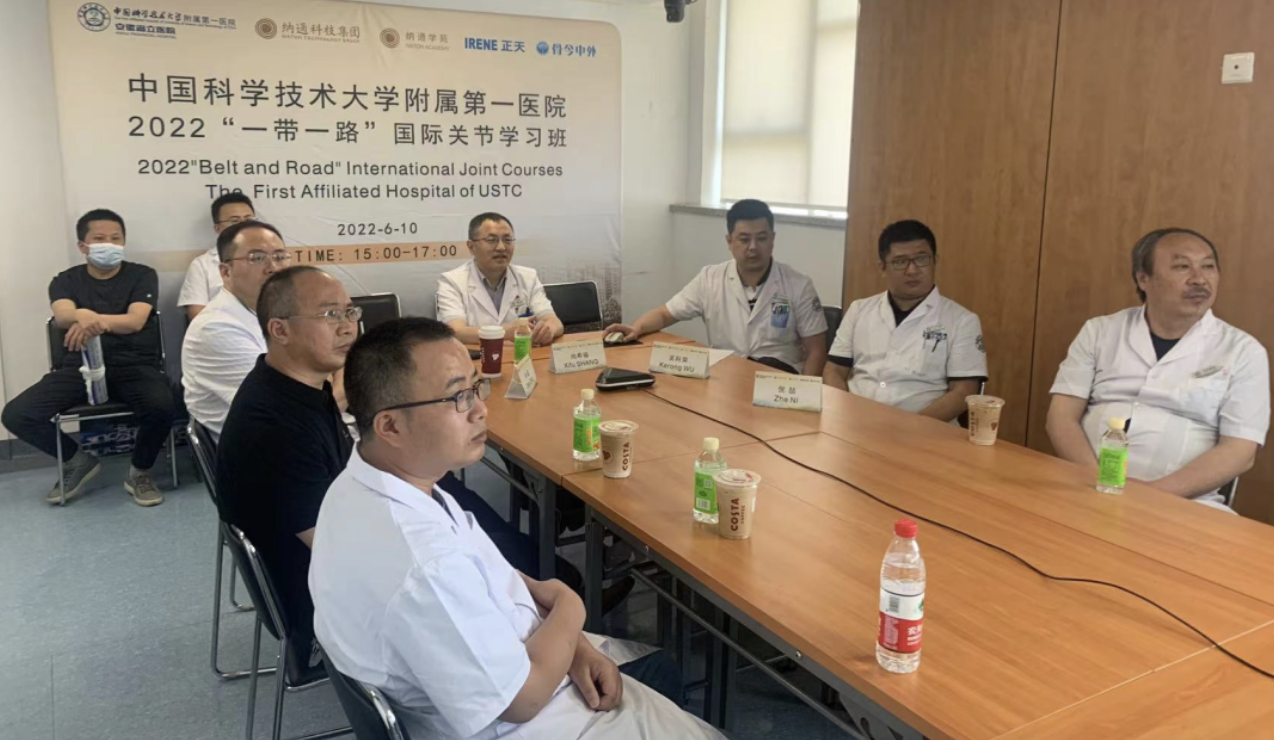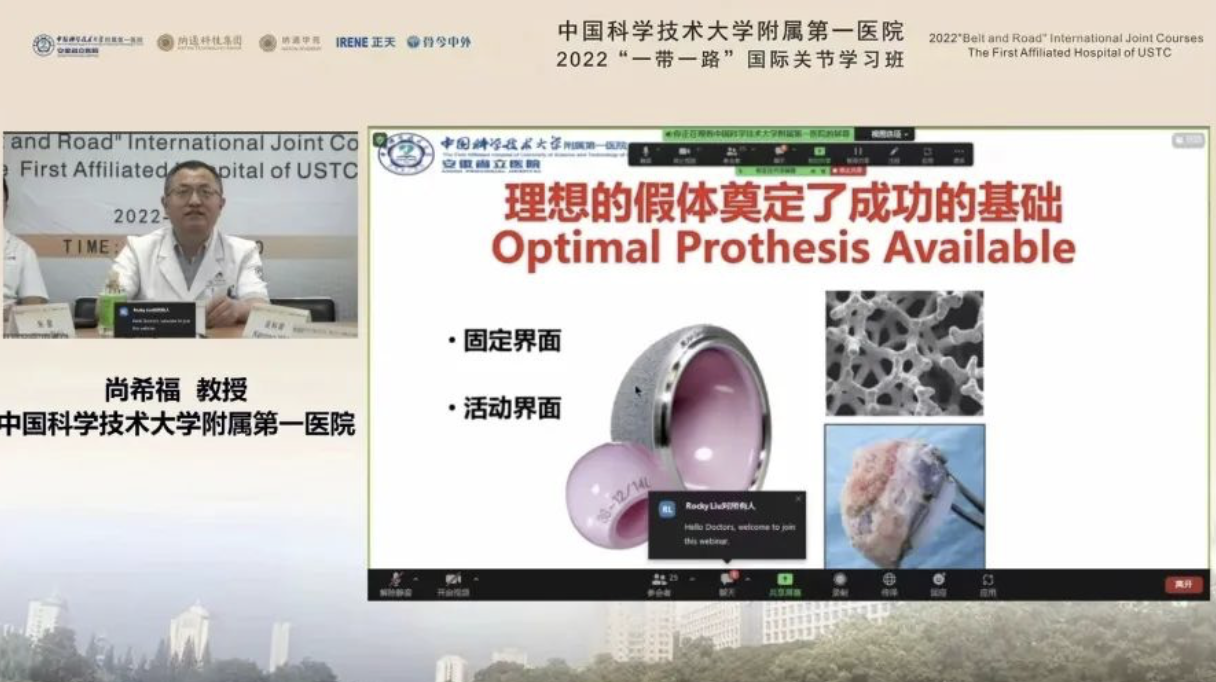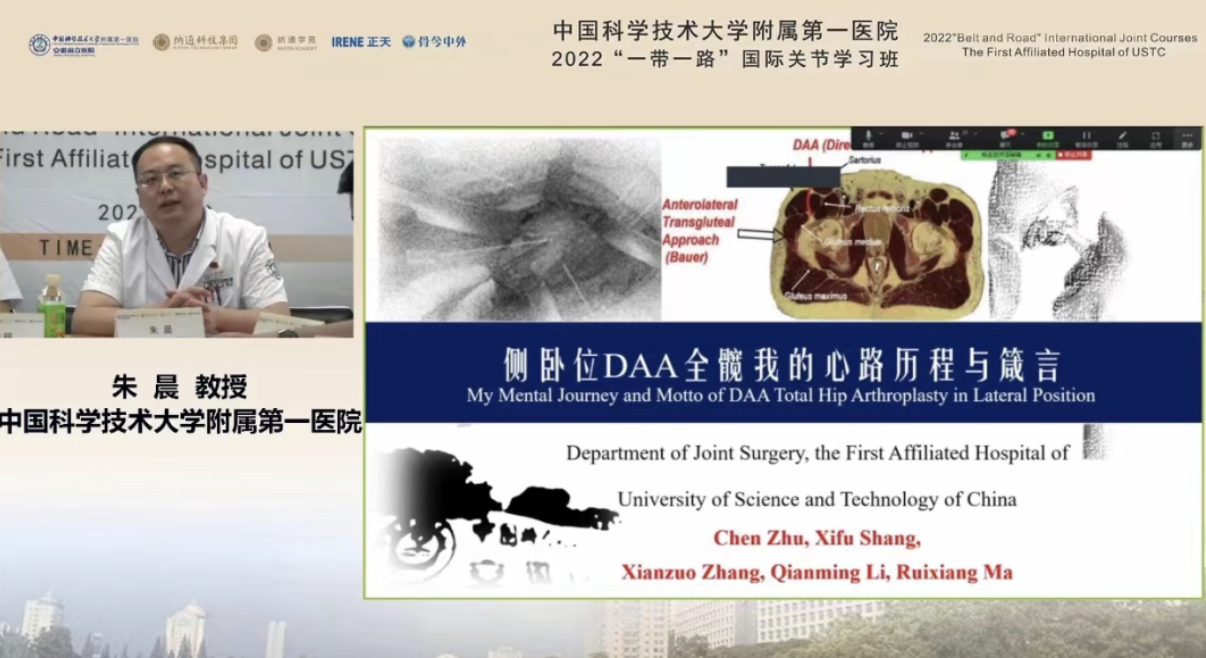 Spine
-Minimally Invasive Spine Seminar-
The Minimally Invasive Spine Seminar, sponsored by Hainan Medical Association Spinal Branch, was held in Haikou, Hainan last week, with 24 members of the standing committee participating in it.
All participants shared their insights on the latest advances in minimally invasive spine treatment, the limitations of spine surgery, and future trends. The plan to establish the Hainan Spinal Youth Committee was also come up with in the meeting, aiming to promote better and faster development of spinal surgery in Hainan.
We also felt honored to support this seminar and contribute to the cause of orthopedics locally!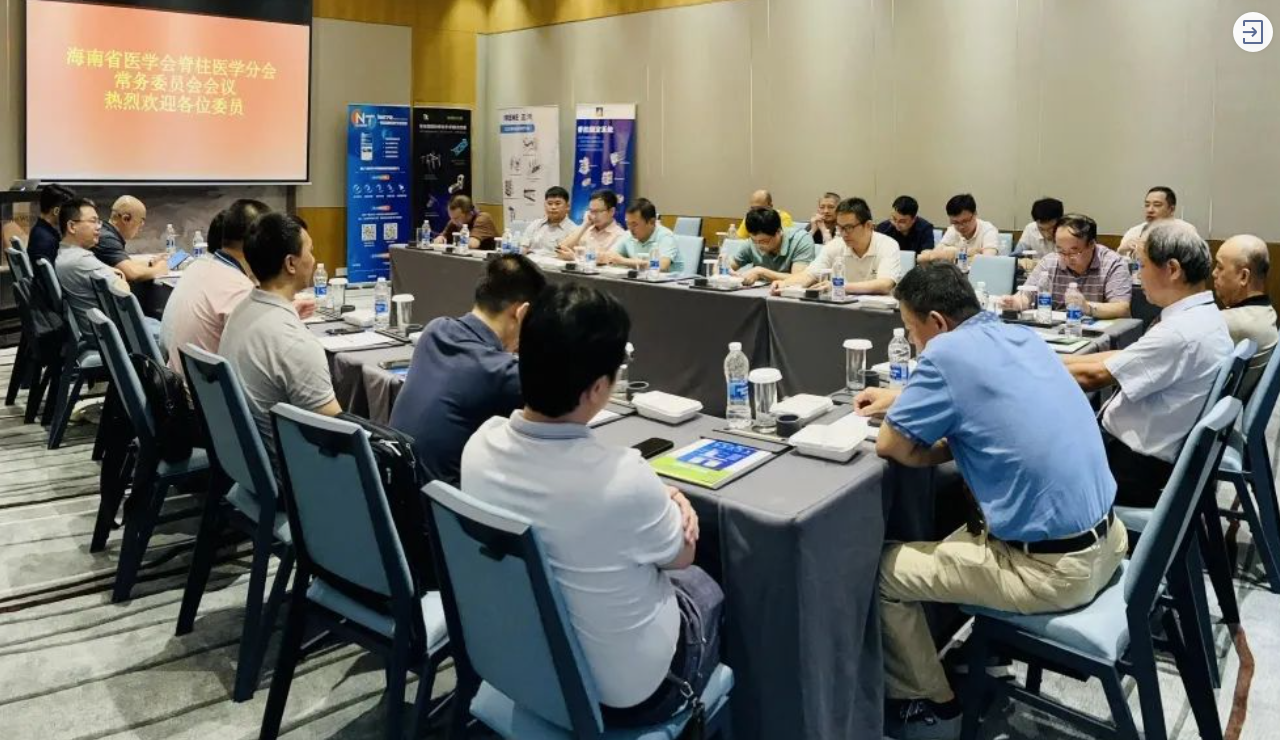 -New Spine of China -- German BRICON Academic events-
48th session: Special topic on spinal and spinal tumors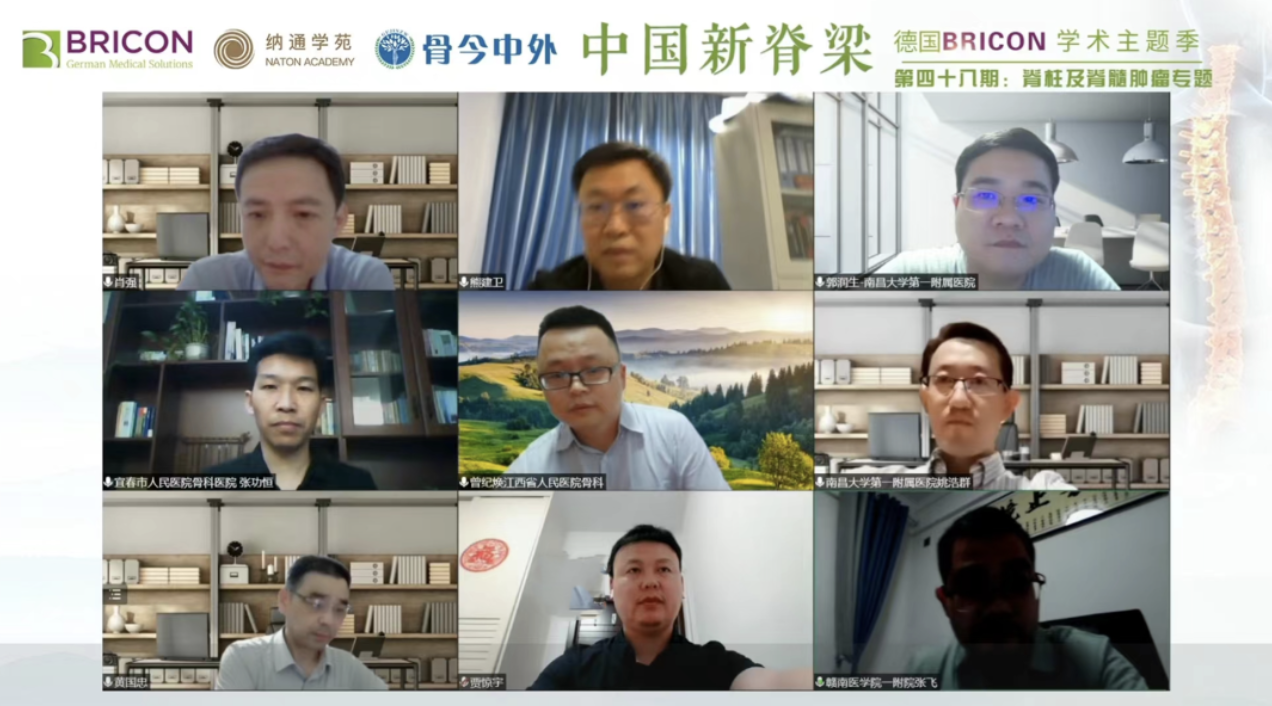 49th session: Special topic on spinal cord congenital malformation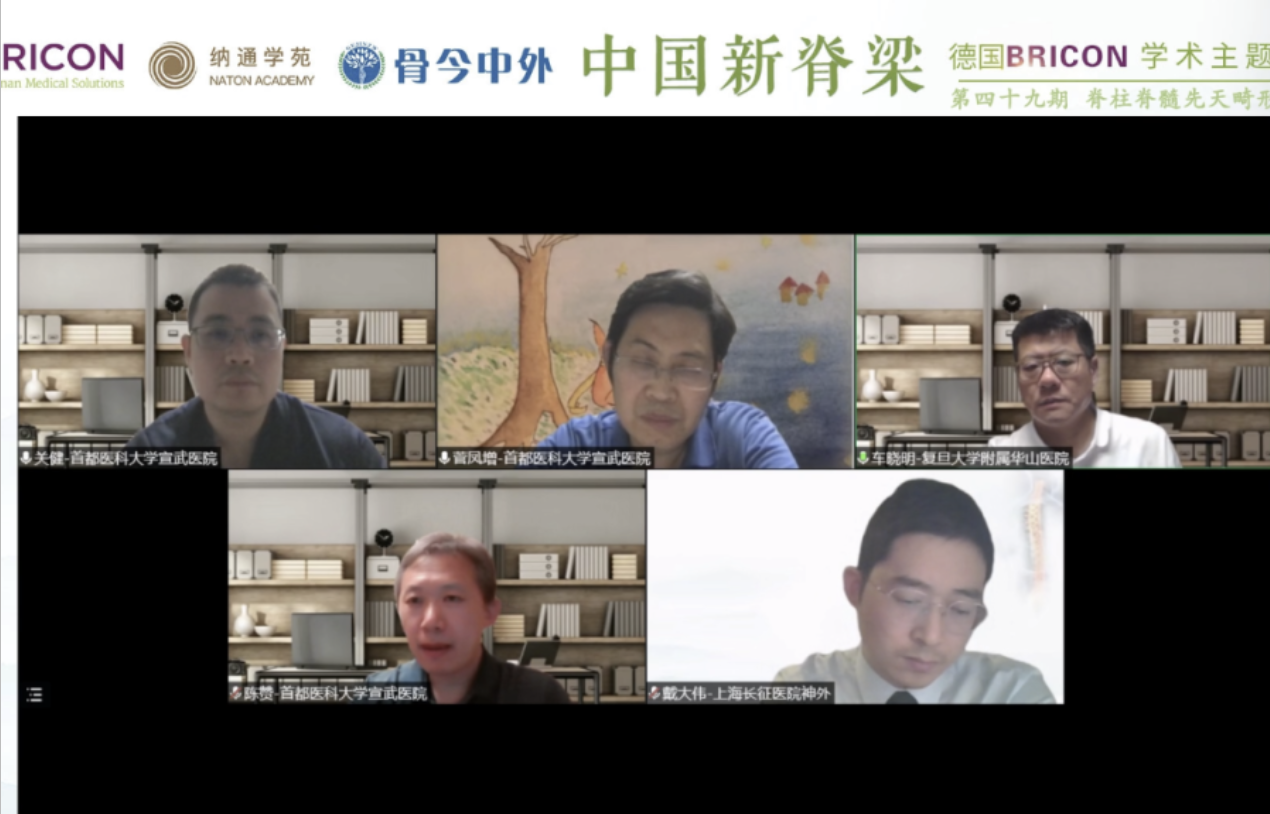 50th session: Special topic on lumbar degeneration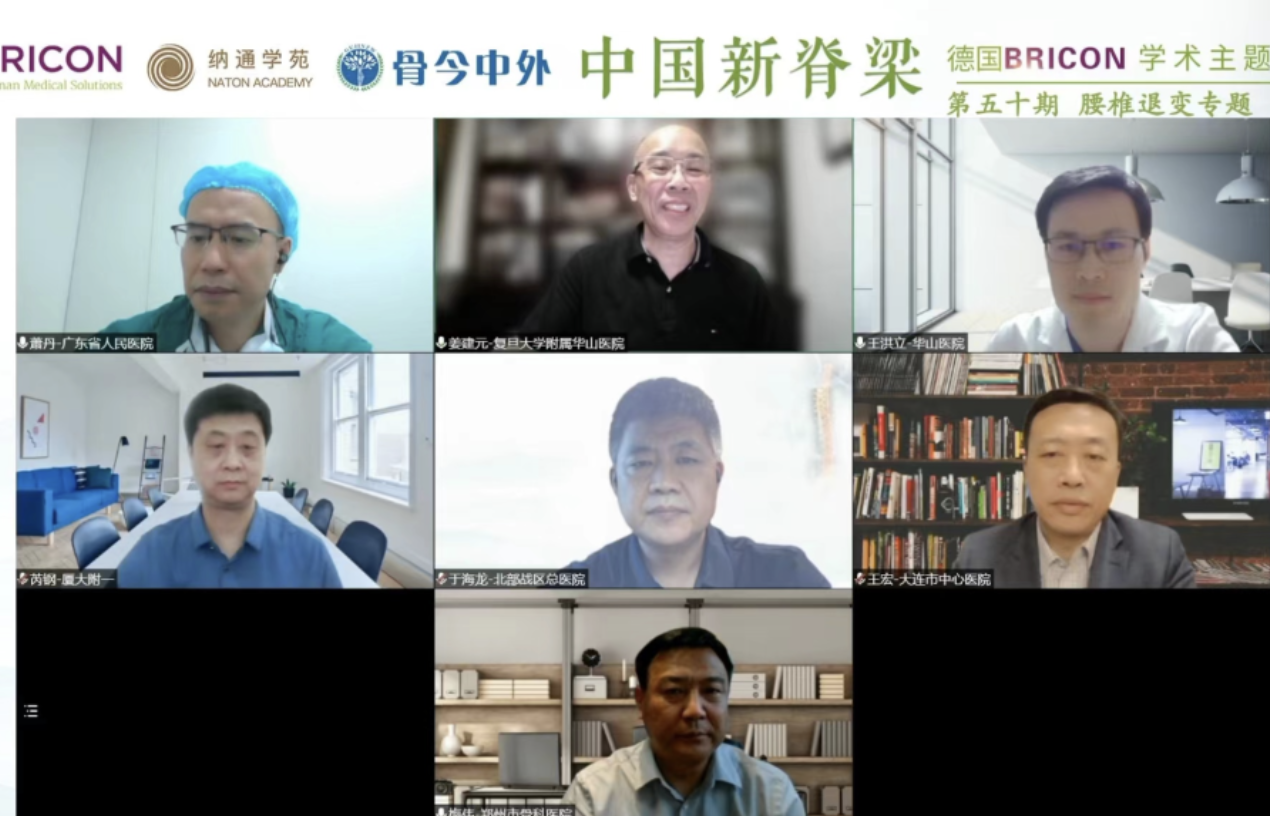 51st session: Special topic on spinal cord tumors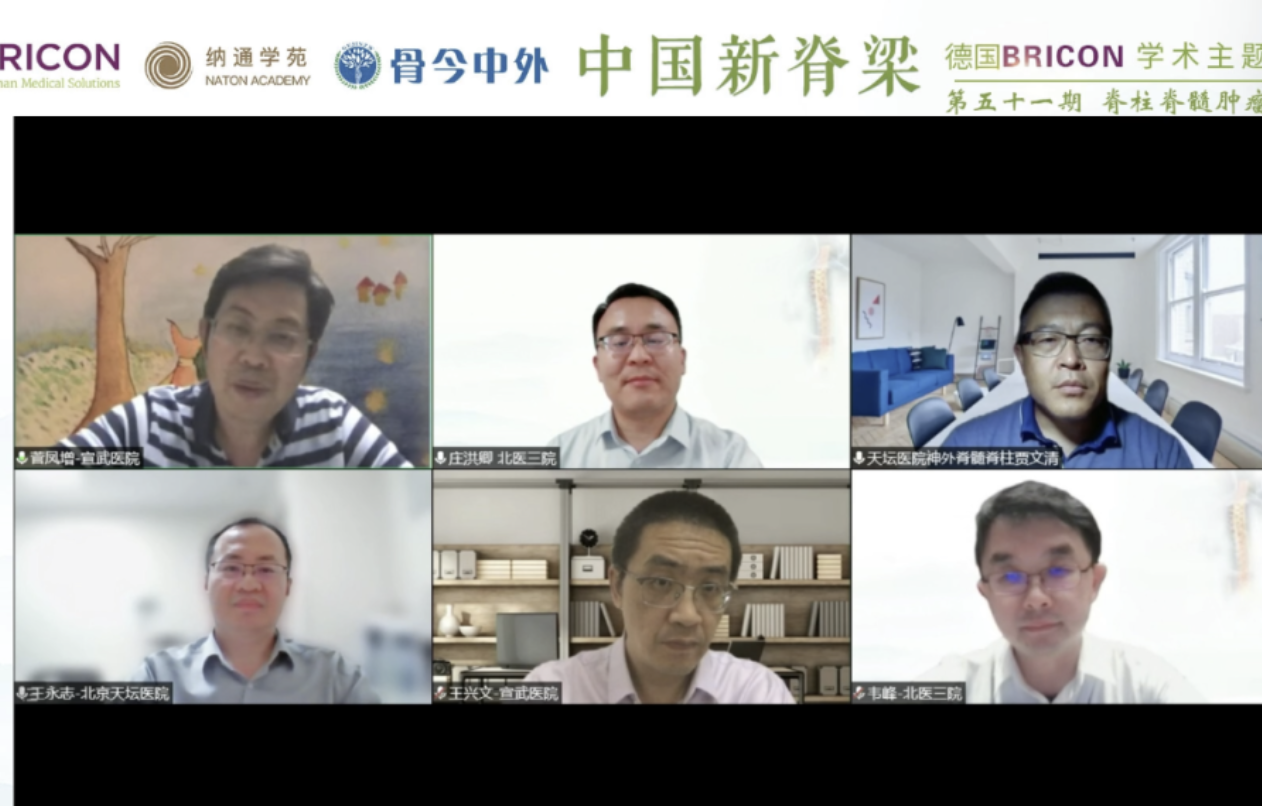 52nd session: Special topic on spine in Northwest region
53rd session: Spine academic activity in Southern region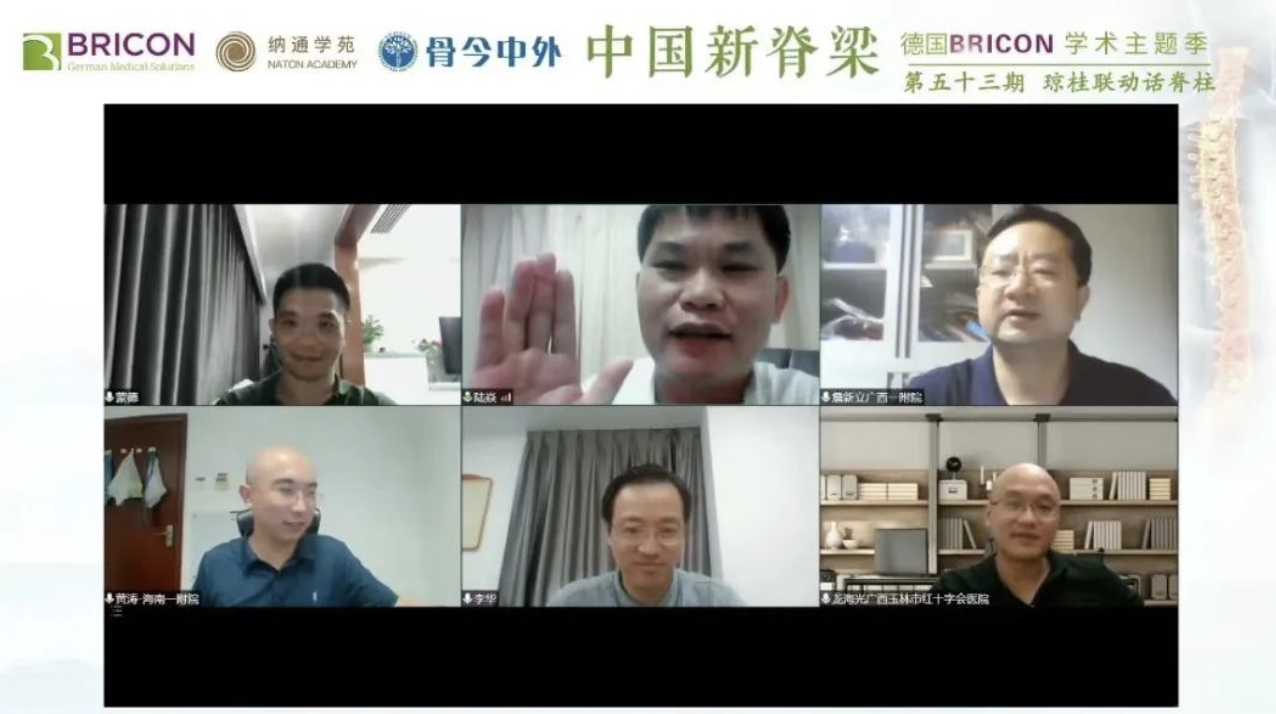 54th session: Surgical specialties in spinal surgery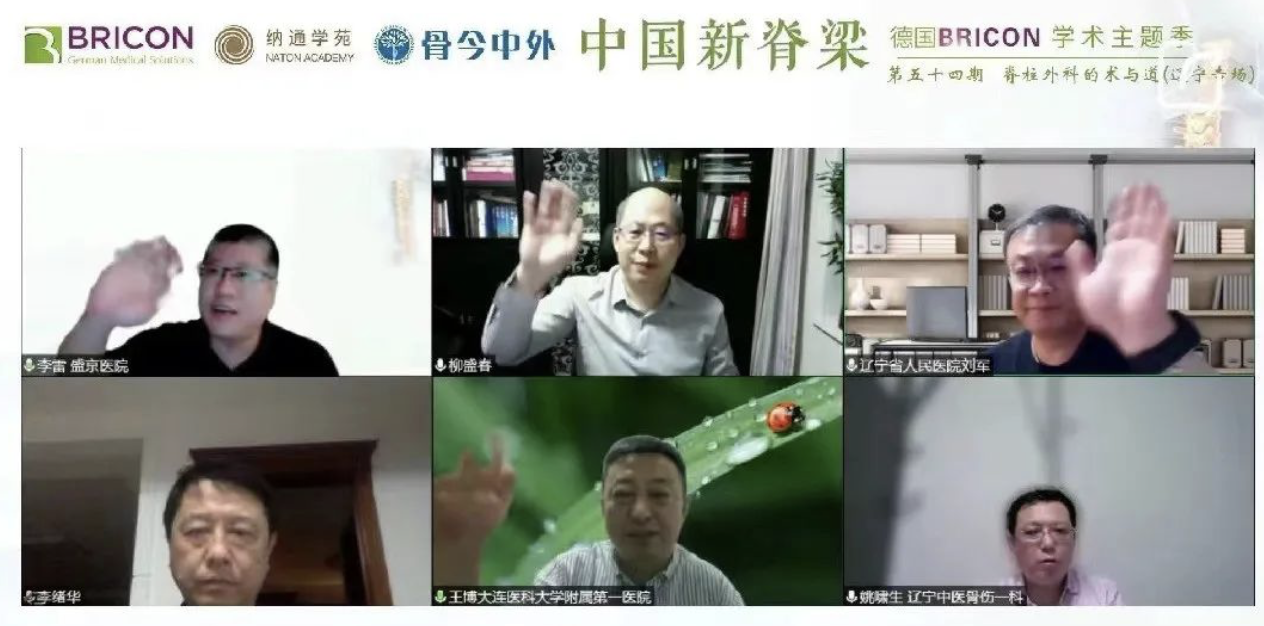 55th session: Special topic on spinal degenerative diseases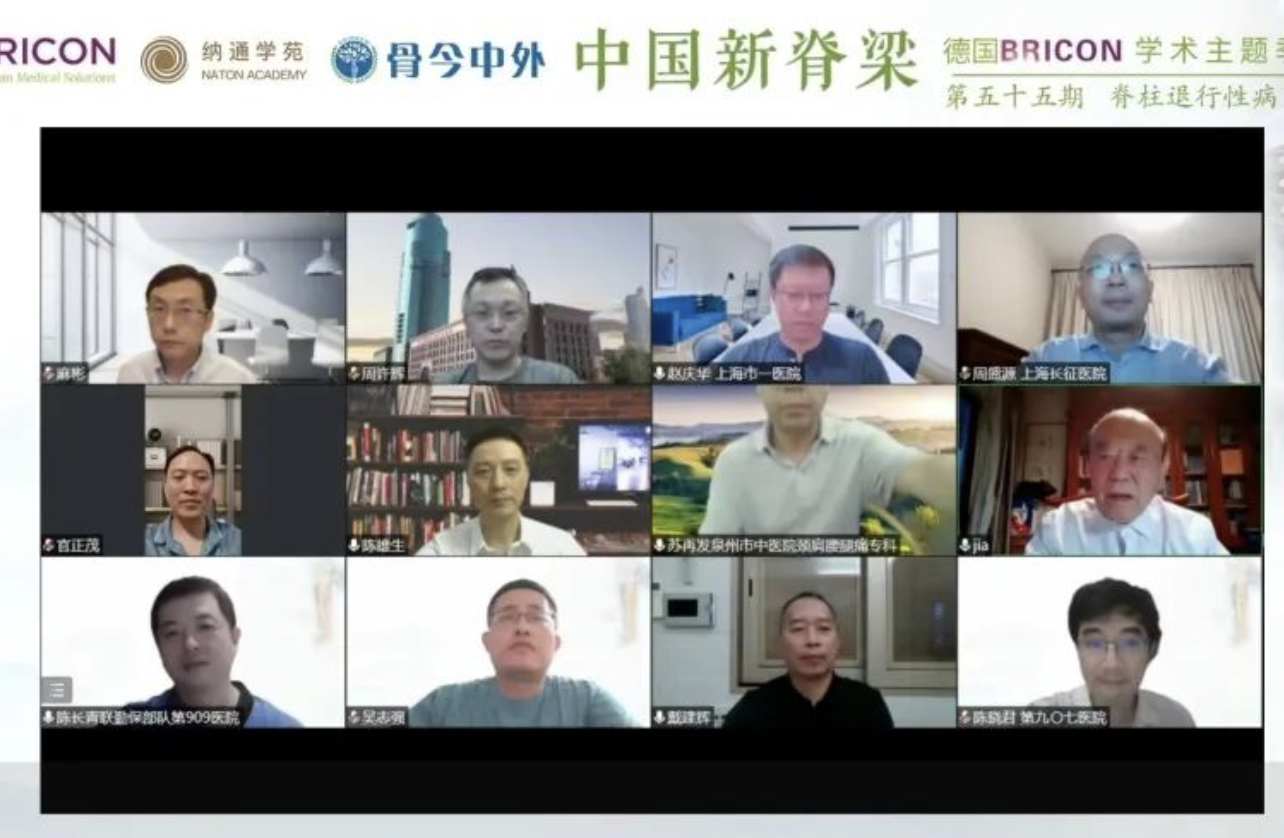 Joint
-Joint Surgery Academic Event@Shandong province-
On June 19th, the Joint Surgery Academic Event was successfully held in Shandong by the Joint Department of Orthopedics Branch of Qingdao Medical Association, joint Surgery Department of Qilu Hospital of Shandong University (Qingdao), and co-organized by Naton Medical Group.
This event focused on the knee replacement surgery, looked into the future trend of joint surgery, and discussed the specific problems and complex operations in daily surgery extensively. Prof. Chai Wei, Prof. Ma Jianbing, Prof. Liu Peilai, Prof. Wan Lianping, Prof. Zhang Peng and other experts in joint surgery were invited to deliver lectures, which brought abundant academic feast to the participants.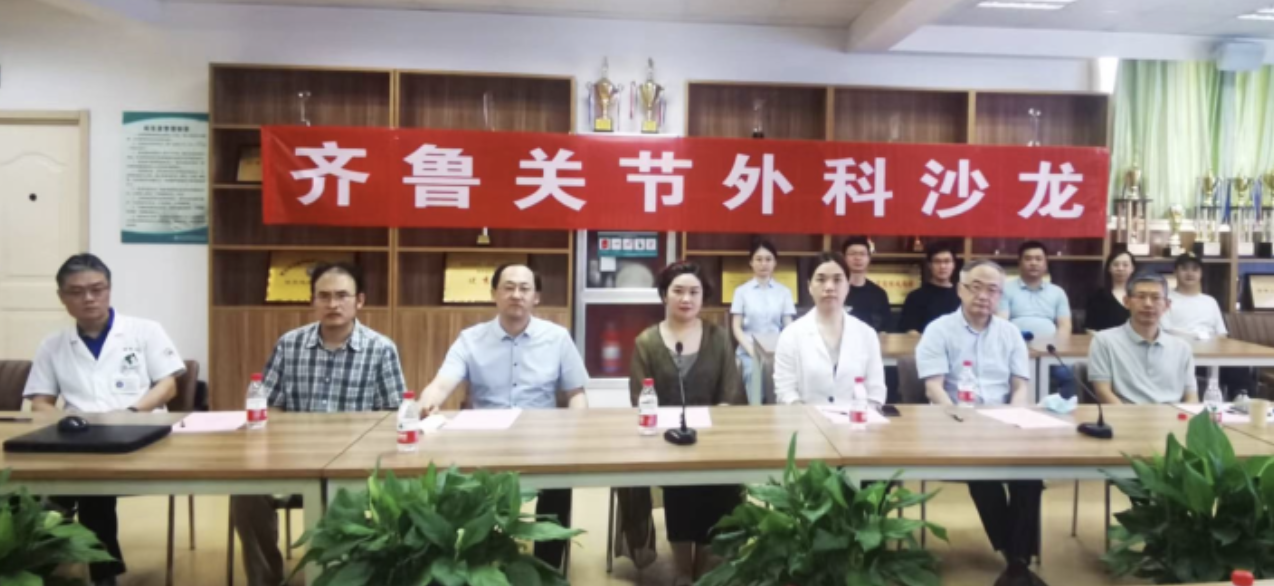 -Ideal Joint -- IRENE Single Condyle-
"Ideal joint" is a series of academic activities jointly created by Germany LINK Company, Tianjin Zhengtian Medical Instrument Co., LTD (IRENE), collaborating with domestic orthopaedic hospitals with good reputations and national well-known joint surgery experts. It aims to promote joint academic and improve the skills of clinicians to better serve patients.
"Ideal Joint" includes online academic activities, offline academic activities, public welfare free clinic, public welfare patients association and a series of activities.
The 9th session Why groove changes in patella arthritis (PFOA) are contraindications for UKA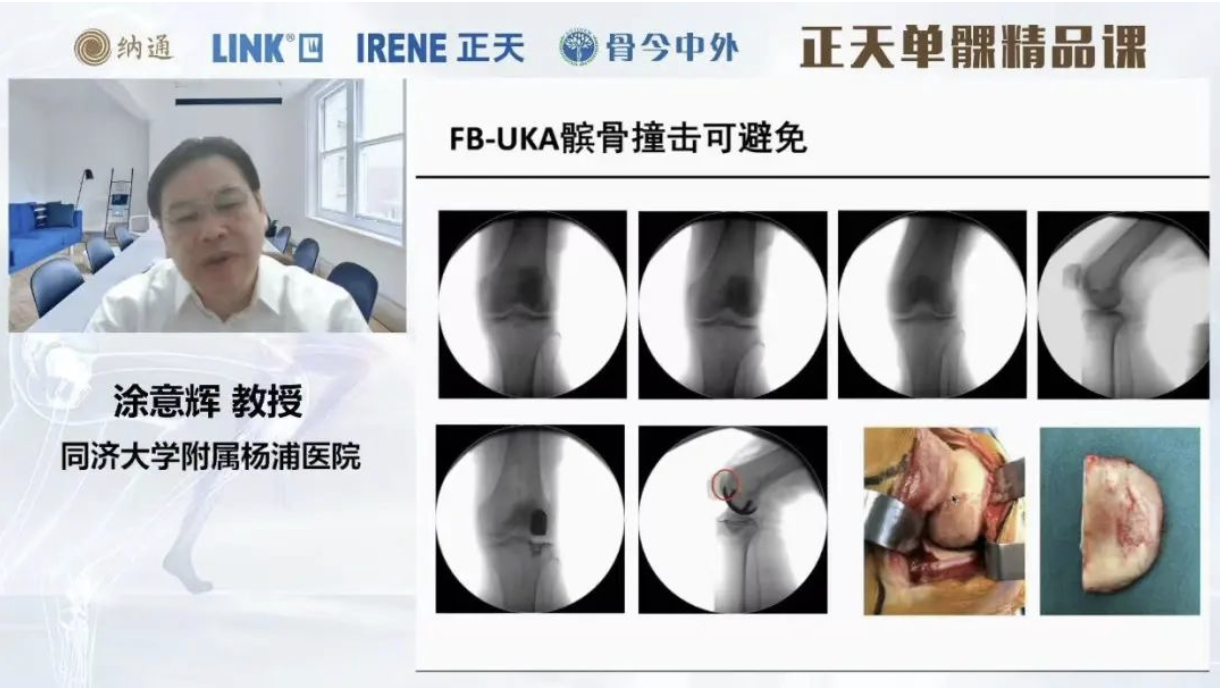 The 10th session Correct understanding of bone marrow edema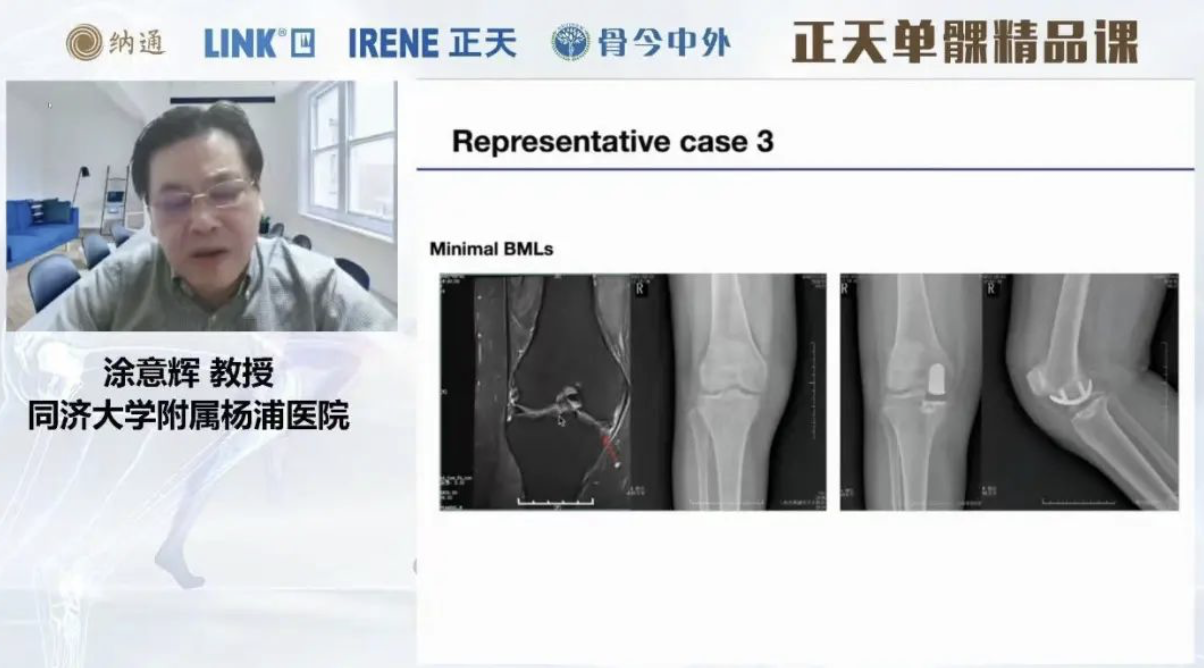 -Seminar on Single Condyle@Longjiang-
The seminar was held online on June 13 with 10,658 participants. This seminar focused on the replacement of Single Condyle, invited Prof. Xuefeng Liu served as chairman, Prof. Suifu Ge and Prof. Wenbo Wang served as host, Prof. Liu Ning, Prof. Jiesheng Rong, Prof.Chuandong Yang as course instructors, Prof. Qifu Hao, Prof. Shihe Chen, Prof. Xinren Liu, Prof. Ji Yanyong, Prof. Yu Xingbao Yu as guests for discussion.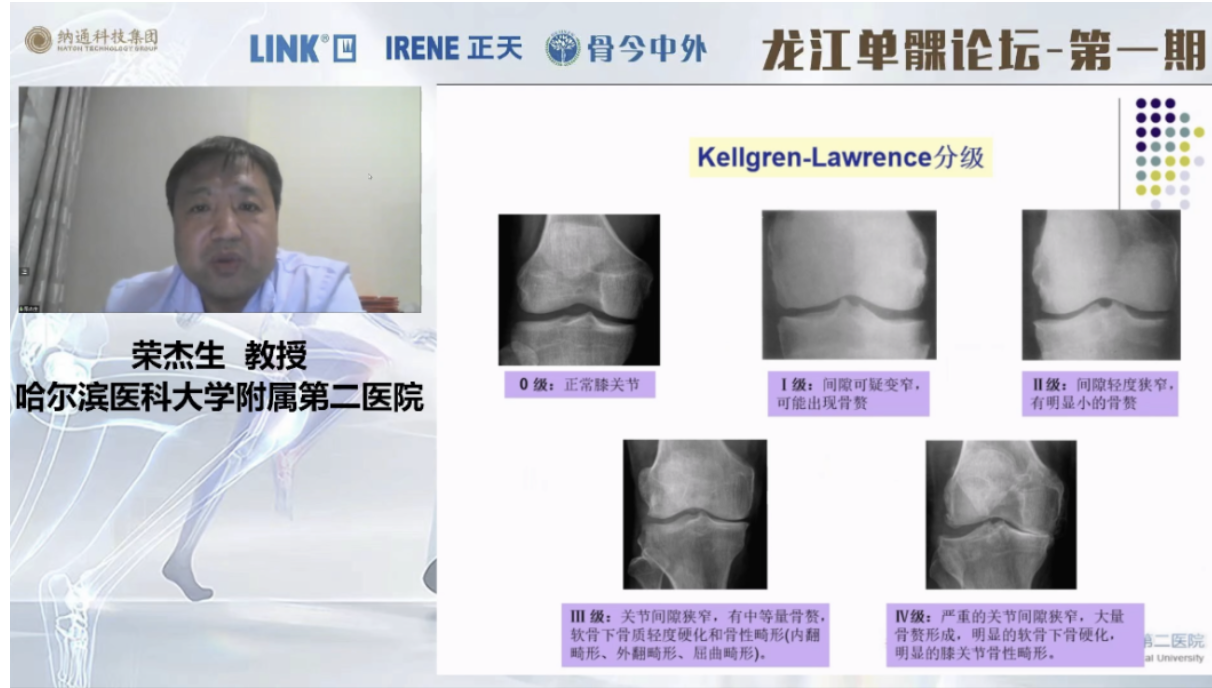 -Seminar on Arthritis Basic Research@Southwest Hospital-
The seminar was launched online on June 18th and 13,000 people attended.This seminar mainly focused on the f basic research and transformation of arthritis, invited Prof. Liu Yang as chairman.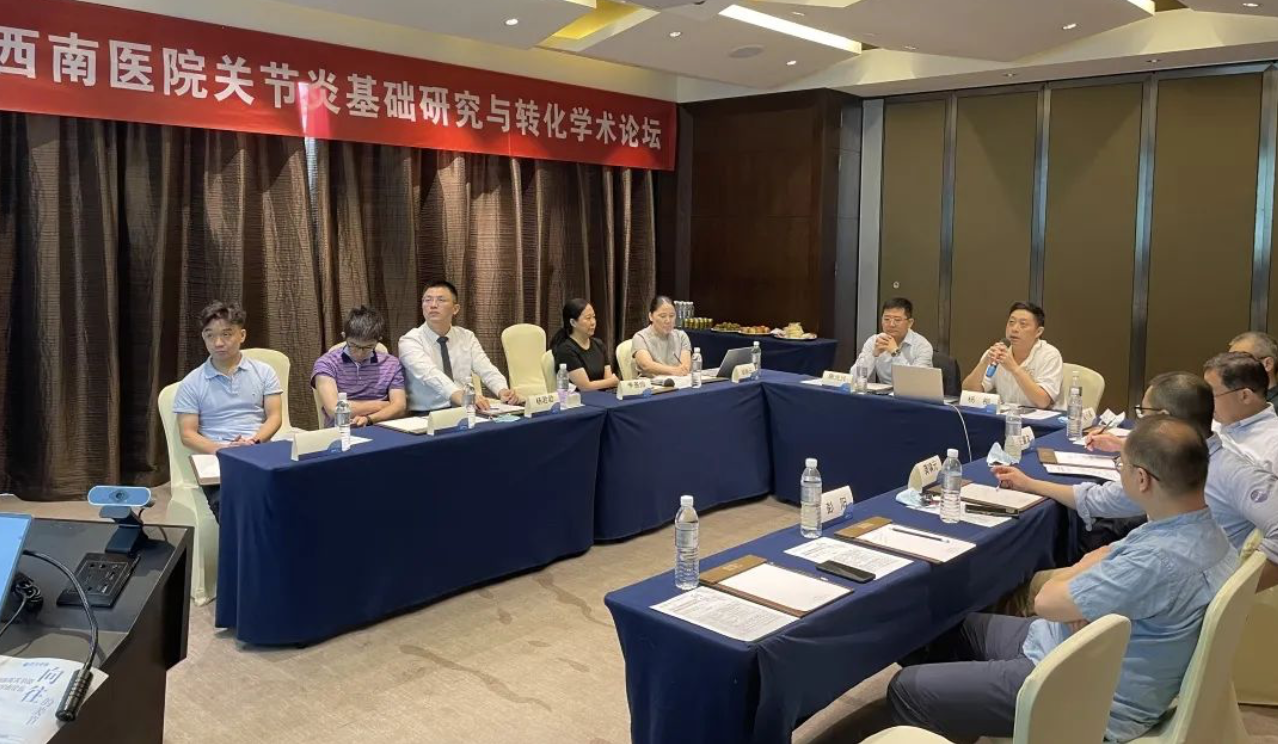 -Live stream of joint replacement surgery@The First Affiliated Hospital, College of Medicine, Zhejiang University-
The forum, hosted by the First Affiliated Hospital of Zhejiang University School of Medicine and organized by Naton Medical Group, was streamed live online on June 25, attracting 27,000 online viewers.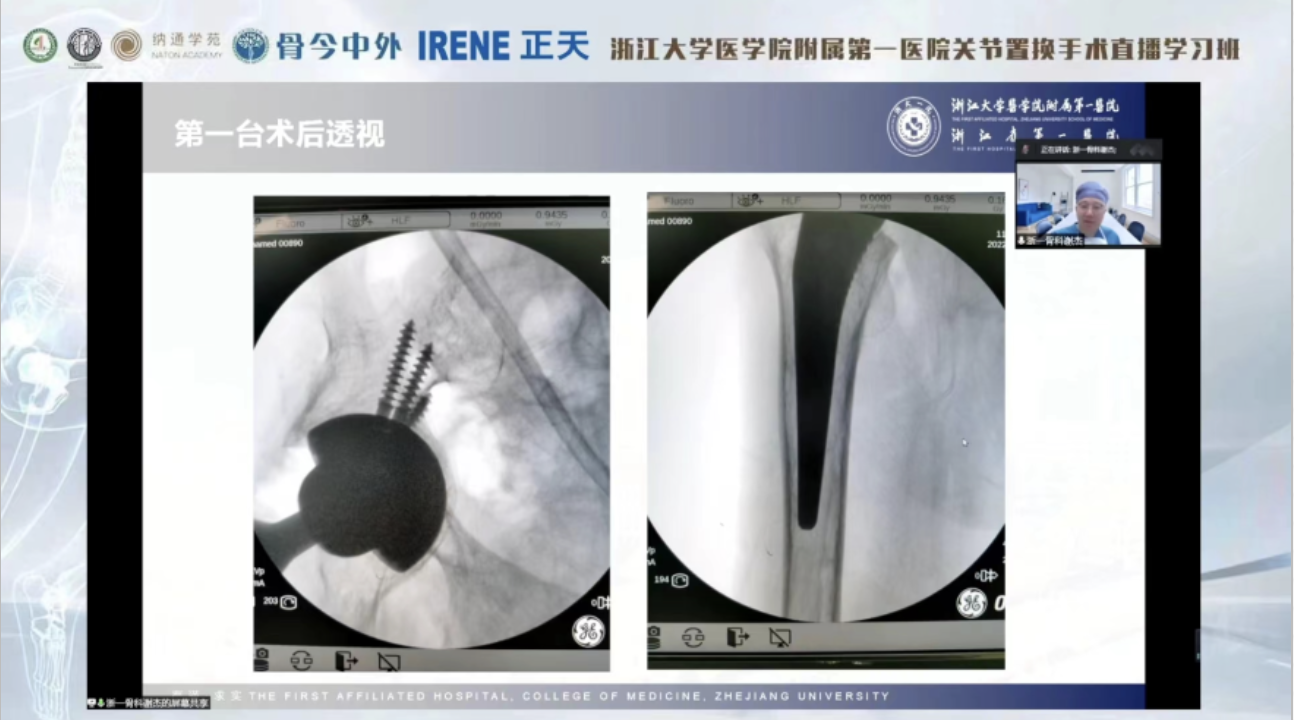 TRAUMA
-Pediatric Orthopedics courses-
Pediatric Orthopaedic courses were organized by Pediatric Orthopaedic Division of Chinese Association of Orthopedic Surgeons and organized by Naton Academy,IRENE ORTHO, SCABBARD and INION.
This course systematically teaches the diagnosis and treatment of common and frequently occurring orthopedic diseases in children, and improves the diagnosis and treatment level of pediatric orthopedic doctors at the primary level.
The second session: Special topics on ankle trauma and malformation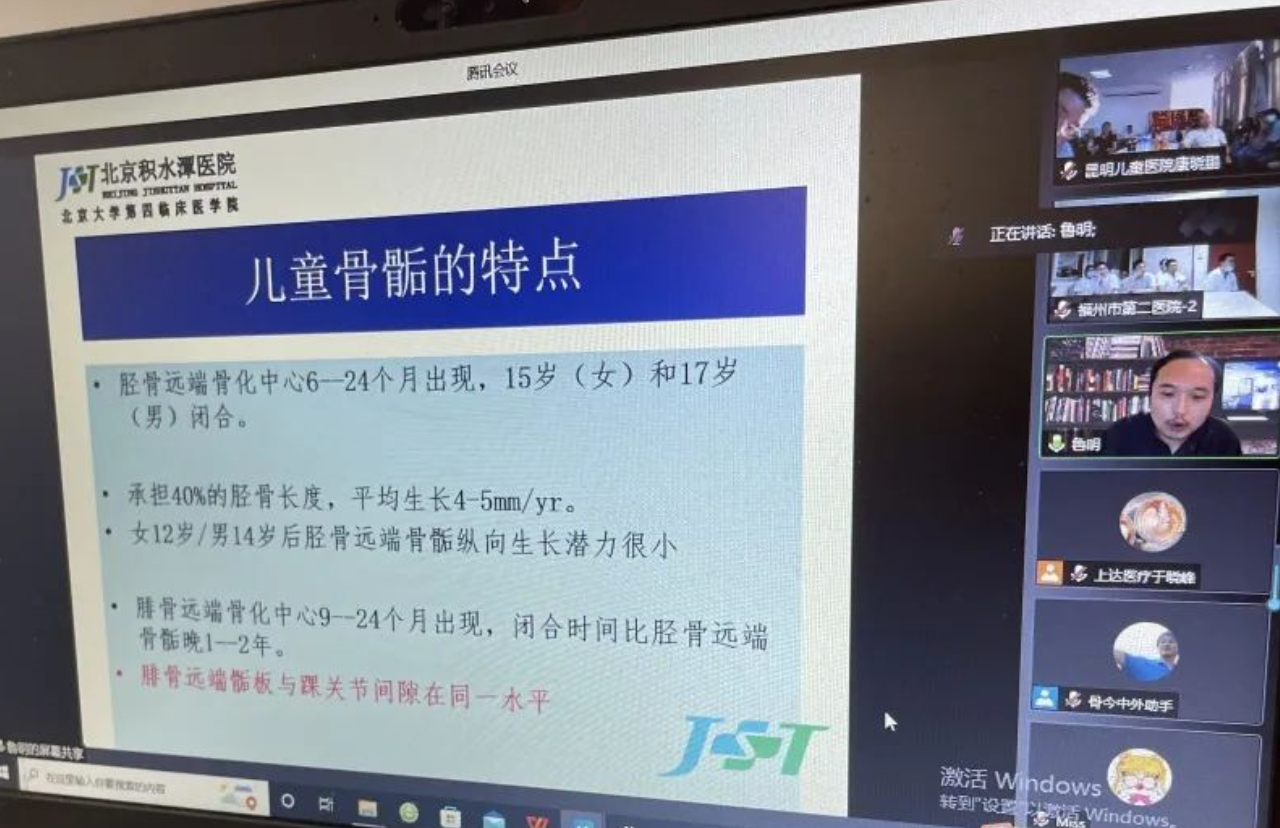 The third session: Special topics on Perthes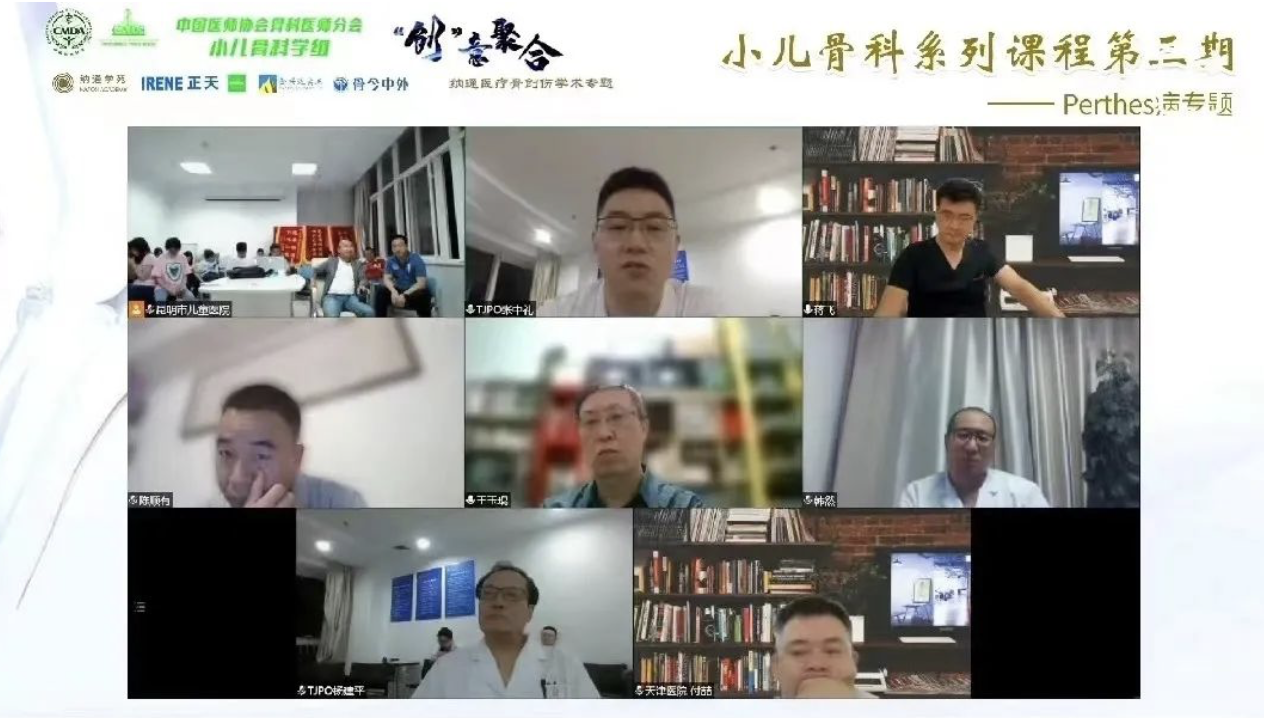 -Trauma Online Forum-
Symposium on Proximal Humeral Fractures@Southwest Region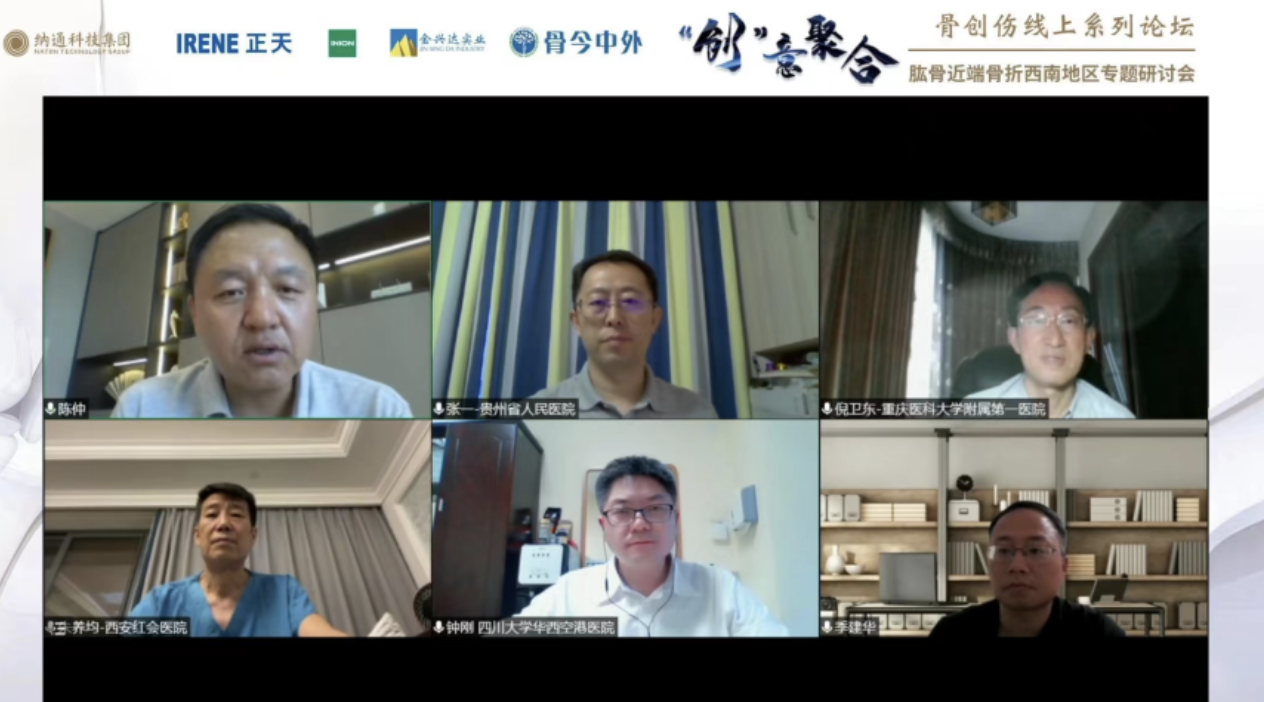 Symposium on Intramedullary Nail for Lower Extremity Fractures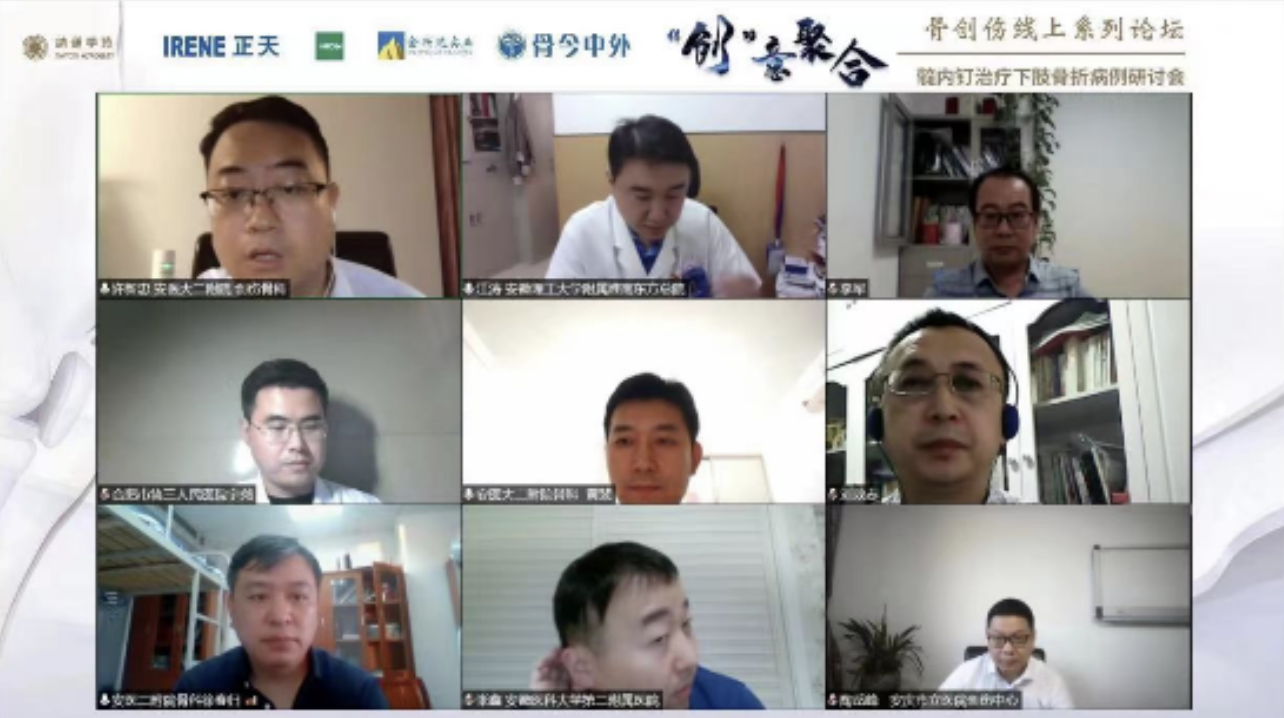 -Seminar on prevention and treatment of fracture complications-